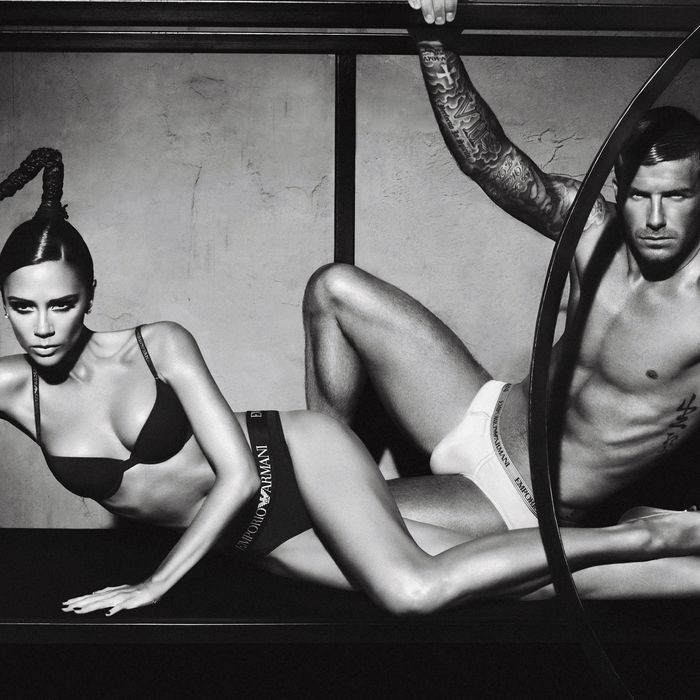 And this is totally how we wear them.
Photo: GAMMA/Gamma-Rapho via Getty Images
If you follow our monthly Strategist haul, then you're familiar with the idiosyncrasies of our editors' and writers' shopping habits. While we think of those as the highlights, there are plenty of other, less glamorous things that we buy — and love — on the regular, too. So whether you've wondered about the toothbrushes we reach for morning and night, or the work bags we tote around, this is the Stuff We Buy Ourselves. In this edition, for Underwear Week, the bottoms we own multiple pairs of — starting with the most ardent endorsements up top.
Lori Keong, writer
Trying new underwear (as evidenced by my Strat Hauls) is a small passion of mine. And in my pursuit of the perfect no-frills underpants, a rare breed of angel-soft underwear came across my desk a few months back. It is, simply put, the most luxurious yet plain set of underwear I have ever owned. I'm talking about the Second Skin line from Tommy John. The briefs are my absolute favorite (excellent coverage, amazingly comfortable), but trust me when I say that even the thongs are soft, non-torturous things that make you feel like you're wearing nothing.
Simone Kitchens, senior editor
I've been reordering these in black for years. They do not show lines. They fit perfectly and stay perfectly put, no matter how your body is feeling. They literally never lose their shape. There's no need to guess your size because there is only one size. The only thing I don't get is their "Lowrider" name; what I love most about them is the way they sit so high.
Alexis Swerdloff, Strategist editor
Photo: TERRY DOYLE
I first discovered these underpants after a colleague tossed a pack of them into our office's free bin a few years ago. I thought, Hey, free underwear, brought them home, and that was that. They have since become my favorites, and I've reordered them a few times. Not only are they incredibly comfortable, but their "hipster" style and sporty white band give them a somewhat understated-sexy vibe. And the price is very, very right. Also in my regular rotation: the same style of Calvin Kleins I've been wearing since tenth grade, these plain-Jane guys from Muji, a handful of Hanky Panky boy shorts and a divine pair from Chantelle that were sent to me and feel like not wearing underwear at all.
Karen Iorio Adelson, writer
I wear thongs most days because I'm always paranoid about visible panty lines and I just find them more comfortable. These are very soft and stand up well to lots of wearing and washing. I don't do the whole delicates-bag thing, although I know I should, so I appreciate that these can take a beating in the washer and dryer and still come out feeling soft and looking fresh. They also come in a range of skin-toned colors, so there's a good chance you'll be able to find a neutral match. And since Aerie is pretty much always having a sale — right now you can get 7 pairs for $29 — I've never paid full price for them.
Aerie also makes my favorite workout underwear. The material is stretchy and moisture-wicking, which is perfect for breaking a sweat. Because they're seamless, they don't show through exercise leggings and there's no chance of any rubbing or chafing. During an Aerie sale, I'll usually stock up with a mix of these and the everyday "Real Me" thongs.
Margaret Rhodes, senior editor
I love a high-waisted, high-cut brief, but with pants, I can't handle anything but a thong. I marvel at people who say thongs are like a form of torture. They probably bought the wrong thongs. Some of the right thongs, in my opinion, include these seamless ones from Calvin Klein and DKNY. But my true favorite — like "excited when these are fresh out of the laundry" favorite — is the Gap Body Breathe thong. They're mostly polyester, not cotton, which, you know, not supposed to do. But they are soft the way a vintage T-shirt is soft, and have fabric-covered waist and leg bands that sit comfortably on skin. I first bought these ages ago, when it seemed like regular underwear could only be found here or at Victoria's Secret, and some of the original pairs are still in excellent shape. No loose threads, no worn-out shape.
Maxine Builder, writer