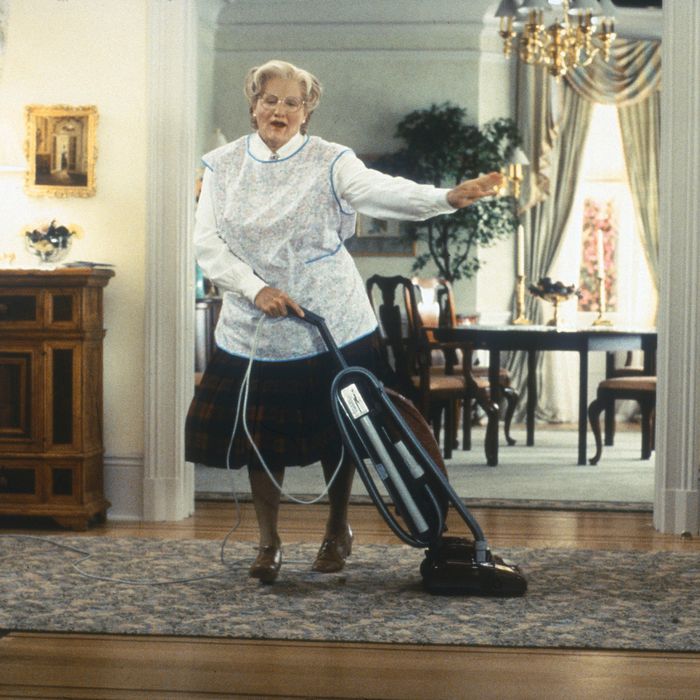 Photo: 20th Century Fox/Blue Wolf/Kobal/Shutterstock
A vacuum is not the most thrilling purchase. It's not a new pair of jeans or a lipstick color that gives you a little instant boost the first time you wear it. It's not even the type of home good you'd proudly display, like a stylish coffee table or comfy lounge chair. The best vacuums make themselves invisible. We only enjoy the results of their work — spotless hardwood floors and perfectly groomed rugs — after we've used them and they're once again hidden away in a hall closet. A bad vacuum, on the other hand, can't help but make itself known. Perhaps it's so heavy and strenuous to maneuver that it turns cleaning into a workout, or it has such poor suction power that, even after multiple passes, your floors are left covered in crumbs and dust.
The trouble with choosing a vacuum is that they all promise big things. (No company is going to tell you that every time you try to empty the canister, the filter is going to fall out.) That's why the Strategist team of writers and editors took it upon ourselves to test vacuums for you. We selected new and existing top options that were generally well-reviewed, so while there aren't any serious duds in the bunch, there are some that are better than others for different reasons — so read on if you need a vacuum that's great for high-pile rugs or shedding dogs.
We'll be updating this post with more types of vacuums, including canister, robot, and budget models, so check back soon if you're in the market for one of those. And if you don't want to scroll through all the options, you can click any of the links below to jump straight to the vacuum that sounds right for you:
Best upright vacuum for pets | Best deep-cleaning upright vacuum | Best multi-surface upright vacuum | Best upright vacuum for everyday cleaning | Best upright vacuum for rugs and carpets | Best classic upright vacuum | Best upright vacuum with handheld option
Best quiet stick vacuum | Best high-tech stick vacuum | Easiest-to-use stick vacuum | Most powerful stick vacuum | Best stick vacuum for tight corners and ceilings | Best multi-surface stick vacuum | Best stick vacuum with mop function | Best handheld vacuum for kids and pets
Best-rated vacuum under $100 | Best canister vacuum under $100 | Best upright vacuum under $100
How We Tested Each Vacuum
Over a period of two months, we tried out more than a dozen, using them on our hardwood floors, carpets, and rugs, and in our homes full of pets, kids, and adults of varying messiness, judging each based on the following criteria:
Cleaning Power: How well does the vacuum pick up crumbs, pet hair, dust, and other debris? Does it work better on one surface than another? Or does it work equally well on hardwood floors and shaggy carpets? Is it effective at giving thick rugs a deep cleaning?
Ease of Use: Is the vacuum too heavy to carry around or is it light and easy to use? If it has wheels, do they get stuck or do they smoothly roll and pivot around? Can it get into small nooks and crannies like under the couch or behind furniture? If the vacuum is battery-powered, does one charge last long enough for a full cleaning? If it has a cord, does the cord get in the way when vacuuming? Is the cord long enough to vacuum a large area without having to plug it in somewhere else? What are the ergonomics of the handle like? Is it comfortable to hold?
Maintenance/Durability: Is the vacuum easy to clean? If it uses bags or filters, how long will a single one last? Or if the bags are washable, is that easy to do? If the vacuum is bagless, is it easy to fully clean and empty?
Extras/Accessories: If the vacuum comes with any accessories (like a brush attachment or upholstery nozzle), how do they work? Do they help clean areas you wouldn't be able to without them? If the vacuum has any extra cleaning modes or features, what are they and how do they work?
Best upright vacuum for pet hair
I took this vacuum to my parents' house — the home of three dogs — to give it the ultimate test. In my lifetime, six dogs have lived in their house (seven if you count my sister's dog, who is a frequent visitor and heavy shedder), and all of them loved to lie on furniture and track in copious amounts of dirt. My parents have a central vacuum unit, which we always thought was pretty good, but when we took the Bissell to the second floor, which is completely carpeted, we were disgusted by how much dirt and fur came up. (Before you think we're just dirty people who never vacuum, my dad vacuums the whole house at least once a week.) Fur from our Westie Fiona, who died in 2019, and Pekingese Ellie, who died last summer, appeared in the canister. Every room filled the canister. The good news, though, is that the canister is very easy to empty and clean, so it wasn't much of a hassle. It also has a Febreze filter insert, which left a wonderful fresh-smelling scent that lasted for nearly two days.
There are a few downsides, however. My dogs love to lie under things, like my parents' bed, and this vacuum doesn't reach underneath furniture or into small crevices — it's far too bulky. It does have a brush head to get into the small spaces, but I found it awkward to use: It has no ability to bend or adjust, so it just sticks out straight, and it's not nearly as powerful, so I had to go over things, like the stairs and under the bed, multiple times. On the other side of the spectrum, the vacuum is also almost too powerful for area rugs. I had to have my dad stand on one end of a rug because it kept pulling it up and getting stuck. Lastly, it's extremely loud. It's not much louder than the vacuum my parents usually use, so it didn't bother us, but if you prefer something more silent, especially if you're in an apartment with thin walls, this might not work for you. — Chloe Anello, writer
Best deep-cleaning upright vacuum
Dyson vacuums (like its fans and hair dryers) have a reputation of being engineering marvels — powerful, ergonomically designed products that are worth their higher-than-average price tags. From an effectiveness standpoint, the Ball Animal 2 doesn't disappoint. This is a heavy-duty cleaner that catches everything from food scraps to tufts of cat fur with a single pass. The vacuum has a huge (and conveniently clear) dirt container, so you can go a while without having to empty it. Despite what I think is consistent vacuuming in the past, the Dyson unearthed layers of dust and crumbs that had been buried in my thick living-room rug for months — if not longer. I did have trouble with it getting stuck on the rug and pulling up on it, so while I wouldn't use this for everyday cleanups, it's worth the hassle for a monthly deep clean. On hardwood floors, it glides along smoothly, sucking up every crumb in its path.
Since I've mainly used stick and handheld vacuums in the past, I thought it might be annoying that the vacuum isn't cordless, but it comes with a very long cord. (I only had to plug it into two different outlets to clean my entire apartment.) I struggled more with moving the actual vacuum around since it's definitely heavier than ones I've used in the past and doesn't swivel or turn around tight corners like a smaller vacuum could. As a small-apartment dweller, I wonder if the Ball Animal 2 is too much vacuum for my home. Once I started testing out a stick vacuum (the Eureka Stylus, below) I reached for the Dyson less and less often because of its relatively heavy weight and difficulty maneuvering. That being said, if you can afford it, and need something that'll get your place seriously clean, this is probably one of your best options. — K.I.A.
Best upright vacuum for multiple surfaces
I have a dog that sheds a lot, and since moving to an apartment that's mostly carpeted, it's been hard for me to feel like my floors are truly clean. After going through just my living room and small dining nook on my first run with this vacuum, the canister was a little more than a quarter of the way full of hair, which I took as a sign of how effectively it was working. It did just as well on my wood floors, gliding smoothly from space to space, and the LED lights actually helped me see crumbs and dust under my kitchen cabinets that I might have missed otherwise.
Moving from different floor surfaces was a breeze. The vacuum has a knob on the front you can use to adjust the height settings from "High Carpet" to "Bare Floors." I also appreciated the retractable cord since I just had to tug it a bit instead of uncoiling it whenever I got further from an outlet. I did have to unplug and replug the vacuum to clean my entire apartment, but the retractable cord made that process less tedious. At 12 pounds, the vacuum is pretty light — especially compared to other more heavy-duty upright vacuums — and wasn't difficult to maneuver or carry around. This is a loud vacuum, though, especially on hard surfaces. — Arielle Avila, junior writer
Best upright vacuum for everyday cleaning
We were always a single-vacuum family until we moved into an apartment with multiple floors a few years ago. The only place with enough room to store a full-size vacuum was our bedroom closet, so that's where we put our ten-year-old Dyson Ball Animal. It's powerful and easy to maneuver, but it's also heavy. At nearly 18 pounds, it's not something my wife can comfortably carry down the stairs, and it's not something I ever want to. So it stayed upstairs, and we bought a Dyson V6 stick vac for the living room and kitchen. The V6 worked great, until the battery stopped holding a charge a year in. So when we started testing the Hoover Onepwr Evolve, our living room and kitchen were definitely ready for it.
The Evolve has three power settings. The one for hardwood floors disables the brush and easily sucked up the Cheerios and desiccated blueberries that are constantly on our kitchen floor. The middle setting is a hybrid that activates the roller, but not at such high speed that it'll just fling crumbs across the floor. We used this setting most of the time, actually, rolling from the wood floors directly onto the short-fiber, densely woven rug under the couch. Our daughter even pitched in. She loved pushing the Evolve around the living room. Considering she has us cover her ears for the two minutes before a subway train arrives, that should give you an idea of how quiet the vac is in hybrid mode. It sounds a little like the whir of a remote-control car. The carpet setting, however, felt like starting up a jet engine, both in terms of suction power and volume. It was almost too strong for our living-room rug, actually picking it up off the ground, which made pushing the vacuum a chore. It did do much better on the softer, longer-fiber rug in our bedroom, however.
You get two batteries and a charger with it, and Hoover says that after three to four hours of charging, each battery should last for 35 minutes. Running it once or twice a week for about five minutes at a time, we still haven't had to change the battery. The one-liter canister holds twice as much as our V6. It's clear like the V6, which is convenient, and it's a lot easier to empty: Just push a button to release the canister and push another button over the trash to release the base.
While we could get by with this as our only vacuum, I think we'd miss the carpet-cleaning effectiveness of the Animal. For us, the Evolve is the perfect closet stash. It's useful for hardwood floors and capable of quick cleanups (and because it's so light, it can even be used on the stairs), but when it's time for a deep clean, dragging the Animal down from upstairs is still unfortunately worth it. — Peter Martin, senior editor
Best upright vacuum for rugs and carpets
If the WindTunnel is any one thing, it is powerful. I have three rugs (one thin, one medium-pile, one high-pile) in my apartment, plus hardwood and tile floors, and this vacuum picked up nearly all the debris from all of the surfaces on the first pass. It has seven settings — one for hard floors and six for carpets of various heights — which ensured all of my rugs got a thorough cleaning. The rugs are only two months old, but after vacuuming just two of them, the dirt canister was very full, proving just how well the WindTunnel had gotten all the dust, dirt, and hair strands (my roommate and I shed more than her dog does) out of them. I was thoroughly impressed, if not a little disgusted, at how much dirt the vacuum picked up the first time I used it. The dirt canister pops right out and empties through a flap at the bottom, which you control by a button. The filter needs to be cleaned at least every two months, but all that entails is running it under cold water.
The WindTunnel is a big, heavy vacuum, which is probably why it's so powerful, but its size made it difficult to use, especially in my small New York apartment. The base is too big to fit under most of my furniture or in the corners, so I had to move all my furniture a few inches this way, then that way to get a good clean, and I had to swap in the crevice tool to reach all the corners. That said, the vacuum isn't difficult to push around. The wheels glide easily across all surfaces, and the 40-foot cord means I didn't have to keep plugging and unplugging to clean the whole apartment. This is a loud vacuum, which isn't surprising. Once I turned it on, I couldn't hear anything else. I had to check with my roommate before I vacuumed to make sure she didn't have any important calls coming up. I didn't ask my neighbors, but I'd bet they heard me getting my clean on. At least my floors were exceptionally clean. — Kelsie Schrader, editorial coordinator
Best classic upright vacuum
In a world where vacuums attempt to do more and more (and look less and less like vacuums), the Oreck Elevate Command feels a bit like a throwback in that it is a regular ol' upright vacuum with filtration bags. Oreck's Elevate Command is one of four upright vacuums in the brand's Elevate series. Considering that the cheapest Elevate is intended only for vacuuming carpets — and that every upgraded model builds upon this basic function — I went into my testing with a hunch that carpeting is where the vacuum might shine. Indeed, when toggling from the "hard floor" to the "carpet" mode on its handle, I could definitely hear the thing revving up in power. I started in my tiled bathroom using the hard-floor mode and the vacuum performed fine. It sucked up larger bits of cat litter and dust balls the first time, but I did have to go over spots covered in finer particles once or twice more. This could be because tile is an uneven surface — when I moved into my hardwood kitchen, it seemed to suck up smaller particles the first time around.
The rugs, however, were a different story. Even on the less powerful hard-floor setting, I couldn't really use the vacuum on the low-pile or antique rugs I own because it gobbled them up in its brush roll so frequently. One reason for this, I should note, is almost certainly because most of my rugs do not have grippy mats beneath them, which is something I cannot fault the Elevate Command for. When I used it on the one rug I do have a mat beneath, which is higher-pile like many carpets, this gobbling was less of a problem and the vacuum managed to suck up even the smallest bits of cat litter.
Ease of use, though, is where the Elevate Command really shines. Its simple design makes the vacuum very easy to use because it really is just an upright vacuum — there are no hoses to get crevices in furniture or different heads to attach for spot-cleaning treatments. People who want those things should not buy this vacuum, but people who are looking for a straightforward model that doesn't attempt to do everything except tidy up floors should definitely consider it. The vacuum is also palpably light (it's only 10.5 pounds). This lightness makes it less exhausting to move around from the get-go, making the whole experience seem, well, less like a chore.  
The Elevate Command (and all vacuums in the Elevate series) has nifty LED headlights that, honestly, are a nice touch! Even when vacuuming in daylight, some nooks and crannies are always dark — and the lights actually did help me notice some dust and debris I might otherwise have not. Another plus: While the vacuum isn't whisper-quiet, it isn't perceptively loud. One flaw is that the vacuum seems to lack a noticeable way to corral its 30-foot cord that protrudes from the top handle. There are little clips along its body that can hold the cord closer to the vacuum, but no dedicated system of hooks or anything to wind the cord around like most vacuums have. — Anthony Rotunno, senior editor
Best upright vacuum with a handheld option