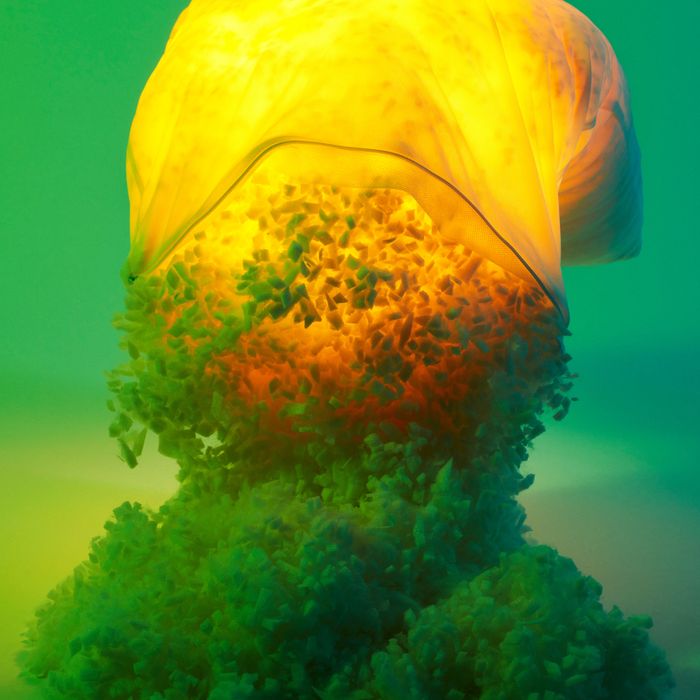 The quality of your pillows is just as important as the quality of your mattress. "They take up 25 percent of our mattresses and fill the gap between us and our sleep surface," says Amanda Kruel, VP of innovation merchandising at Mattress Firm. "If you don't choose a pillow that matches your sleeping position, you can ruin your alignment and, in turn, ruin your sleep."
Dr. Janet Kennedy, clinical psychologist and founder of NYC Sleep Doctor, explains that a good pillow "supports your head and neck to maintain spinal alignment," so the best pillow for you "will differ depending on whether you sleep on your side, back, or stomach, and whether you switch positions a lot during the night."
Kennedy emphasized that heat regulation is another important factor to consider. "The temperature of the head regulates core body temperature. The body needs to be cool to fall asleep, stay asleep, and get good-quality sleep. Overheating can affect sleep profoundly," she says.
To help you find a pillow that will keep you comfortable all night long, we spoke with Kruel, Kennedy, and seven other experts about what to look for and the pillows they recommend. We've also tested several of the pillows below to share our experiences with the ones we've actually slept on. If you already know what kind of pillow you're looking for, you can use the table of contents to jump ahead — or read on to get the details on each of our recommendations.
What's inside your pillow directly translates to how soft or firm it is and how supportive it is. Polyester fiberfill, memory foam, latex, and down are among the most common fill types. Less common fill types include buckwheat hull and kapok (a silky, bouncy fiber that comes from the seed pods of the kapok tree).
You can narrow your options based on factors like your sleeping position, health concerns, and personal choice. If you are navigating pain management, responsive memory foam or latex that can provide consistent support may be a better choice than softer down or down-alternative pillows. If you want a pillow that is eco-friendly or vegan, you'll want to look beyond memory-foam and feather-filled pillows to seek out plant-based fill types.
No matter your preferred fill, the experts we spoke to agree that you should never skimp on quality materials. "There is nothing worse than your head hanging off at a weird angle because the pillow is too thin! Also, for something you place your head on for hours, it is important that there are no toxic chemicals emitted from it, as you'd be breathing that in," says Sofia Axelrod, Ph.D., a neuroscientist and author of How Babies Sleep: The Gentle, Science-Based Method to Help Your Baby Sleep. Dr. Dennis Colonello, a Beverly Hills–based chiropractor who works with the Los Angeles Clippers, echoes those thoughts: "I am not a fan of petroleum-based pillows like memory-foam fill for individuals who have autoimmune disorders or sensitive immune systems, as these materials can out-gas."
The fill material also plays a role in the overall maintenance of your pillow. Memory foam, for example, typically can't be tossed in the wash, but often comes with a removable and machine-washable cover. In contrast, some fiberfill pillows can be fully washed and dried like the rest of your laundry. Alanna McGinn, founder and CEO of Good Night Sleep Site, shares the gross fact that pillows can double in weight after about two years thanks to the buildup of allergens and dust mites, so thinking about how often you're willing to replace your pillows and how you might be able to clean them is important.
"The loft of a pillow refers to its height when laying flat — a pillow with a low loft is a thinner pillow, while a pillow with a high loft will be thicker," explains Colonello. The basic rule of thumb for pillow loft is that side sleepers should use a fluffier pillow with a higher loft that brings their head into alignment with their neck and spine. Back sleepers should opt for a medium loft pillow to "reduce the gap between the mattress and the bottom of your head where the spine starts," explains Kruel. And stomach sleepers do best with "thin-profile pillows, meaning full and fluffy is not a good choice to help get the best sleep possible," says Kruel.
Aside from actual comfort, the firmness of your pillow should match your sleeping position to ensure the right amount of support for your head and neck. "Back sleepers should use a very firm pillow or wedge to elevate the top half of the body. If your preference is to sleep on your stomach, you will want to seek out a soft pillow. By using a softer pillow, your head will be closer to the mattress, keeping the integrity of your neck's natural alignment," Colonello says.
Best overall pillow
Fill type: cross-cut memory-foam and microfiber blend | Loft: Adjustable | Firmness: Adjustable | Care instructions: Machine-washable cover
The Coop Original pillow is filled with a blend of 80 percent cross-cut memory foam and 20 percent microfiber. If you open it up to look at the fill, you'll find the shards of foam almost connected by clingy wisps of microfiber — kind of like the stretchy, melty cheese on a hot slice of pizza. It is simultaneously squishy and somewhat dense, and you can adjust the amount of fill to suit your sleeping style; side sleepers can use the bonus bag of filling included in the box to create a higher loft, while back and stomach sleepers can remove some to lower their head into the ideal alignment. (The fill is contained by two zippered covers: An inner one that actually holds the fill, and a quilted outer one that you can easily remove and throw in the wash.)
I've slept on this pillow myself and found it has a responsive, consistent feel, whether I'm sleeping on my side or my back or flipping from one side to the other. Though it's not especially fluffy or airy, it doesn't bunch up and is a good all-around pillow that will gently cradle your head. The pillow is available in queen and king sizes and touts CertiPUR-US and Greenguard Gold certifications for its foam fill, which you can buy more of in medium-firm or firm densities for further customization.
Best (less expensive) overall pillow
Fill type: Down-alternative gel | Loft: Medium | Firmness: Medium | Care instructions: Machine-washable cover
With a growing fan club of Strategist readers, these Beckham Hotel Collection pillows are wallet-friendly, plush, and pleasantly bouncy. Sold in a two-pack, the pillows have a 250-thread-count cover and cushy down-alternative fill. Strategist senior editor Jen Trolio, a back and side sleeper who purchased a pair, ranks them on the softer, fluffier side and finds them to be nicely responsive to movement, as well as compatible with both of her usual sleeping positions even though they are not adjustable.
Strategist writer Arielle Avila also bought these pillows. Typically a stomach and side sleeper, she says their plushness is comfortable while offering enough support in either position. Avila also runs warm, and says the Beckham Hotel pillows "feel nice and cool when I first get in bed, and I don't wake up as sweaty as before." The pillows come in two sizes, queen and king, and they can be conveniently machine washed and tumble dried.
Best pillow for side sleepers
Fill type: 75% latex, 25% polyester fiberfill | Loft: Adjustable | Firmness: Adjustable | Care instructions: Machine-washable cover
A majority of people prefer to sleep on their side, and Colonello recommends the Eli & Elm side-sleeper pillow for this position. "This pillow is over $100 but has a unique cutout that promotes better spinal alignment," he says. The cutout takes stress off your neck while your head is completely supported, and like the Coop Home pillow, above, you can open the cover and add or remove fill to customize the loft of the pillow, making it firmer or less firm. (Eli & Elm sells a special pillowcase that will fit the cutout perfectly, and which you can bundle with the pillow at the time of purchase.)
Best pillow for back sleepers
Fill type: Hyper-elastic polymer, latex, polyester knit | Loft: Low, medium, or high | Firmness: Medium | Care instructions: Machine-washable cover
Built with the same materials as Purple's mattresses, the breathable outer mesh sleeve of the Purple Harmony pillow is lined with the brand's proprietary gel grid and filled with a single slab of perforated latex to make the pillow supportive and bouncy without feeling overly firm or too soft. This makes it well suited for back sleepers who need strong-enough support to keep their neck and head aligned with their spine, without flattening out through the night. The Purple Harmony also comes in three different loft heights: low, medium, and high. For back sleepers, we recommend opting for the low or medium loft, depending on your body size, so you can avoid lifting your head too high.
This pillow does have a light, cool-to-the-touch feel, and as a warm sleeper, I felt when testing the Harmony pillow that I slept cooler on this one versus others I've tried. While you can see and feel the honeycomb-patterned gel grid on the outside of the pillow, it flexes and responds to the movement of your head, so it doesn't feel disruptive at all. The pillow comes in two sizes, standard and king, and has a machine-washable cover.
Best pillow for combination sleepers
Fill type: Single piece of memory-foam fill | Loft: Medium | Firmness: Medium | Care instructions: Machine-washable cover
If you're a combination sleeper, Tempur-Pedic's Tempur-Cloud pillow is a favorite of Colonello's for its responsive, single-piece foam construction that is covered with a removable hypoallergenic cover. Made of the same foam as the brand's well-known mattresses, the pillow conforms and adapts to your head's shape to evenly distribute weight and avoid putting too much stress on your neck, back, or shoulders no matter what position you sleep in.
A stomach and side sleeper, Strategist junior writer Brenley Goertzen tested this one and says that, right out of the box, it offers the distinct feel of memory foam, but it's much softer than others she's owned in the category. And unlike pillows with down or down-alternative fill, the Tempur-Cloud's interior compresses slowly and lets her head sink deeper, which almost immediately resulted in less achiness in her upper back, Goertzen says.
Best for stomach sleepers
Fill type: Gel-infused memory foam with perforation for airflow | Loft: Low- to medium-loft | Firmness: Medium-firm | Care instructions: Machine-washable cover
According to Kennedy, back and stomach sleepers need thinner pillows to support their head "without wrenching the neck," calling out stomach sleeping in particular as "pretty hard on the neck and lower back." Bluewave Bedding's memory foam pillow caters to that need. It's available in three lofts — super-slim (3.25 inches), ultra-slim (2.75 inches), and hyper-slim (2.25 inches). The gel-infused memory foam interior has a medium firmness for consistent support, and it's perforated to promote airflow. Strategist senior editor Crystal Martin found the Bluewave after sleeping on thicker pillows that threw her neck out of whack. She's a back sleeper who says the Bluewave's low profile "supports my neck enough, so it's not dipping too far back"; stomach sleepers should go for the even lower-profile hyperslim version to keep their neck in alignment while they're asleep on their belly.
Best pillow for neck support
Fill type: Polyester microfiber fill | Loft: Mid-loft or low-loft | Firmness: Medium-firm | Care instructions: Machine-washable cover
Both Colonello and Kennedy agree that the right pillow for neck support has to be firm and supportive yet cushioned and responsive. While that may sound contradictory, the Casper Original pillow boasts a pillow-within-a-pillow design that layers a cushioned exterior over a firm and sturdy interior. A two-inch gusset around the perimeter of the pillow adds extra support and keeps the microfiber fill evenly distributed to avoid bunching.
Goertzen is a longtime fan and says she's turned several family members into Casper-pillow converts. She says the core is supportive and maintains its shape, so it doesn't need to be re-fluffed in the morning; at the same time, the outside is ultra-plush and moldable if you prefer to scrunch or hug your pillow during sleep. (Although the firmness is technically not adjustable, you could remove the interior pillow and use it on its own.) Goertzen, who originally bought the standard size but has since upgraded to the king, also likes that the zippered cover, which is 100 percent cotton, doesn't feel lumpy after multiple machine washes. And if you purchase through Amazon or the brand's website, you can buy a single pillow or save a few bucks per pillow by purchasing a two-pack.
Best memory-foam pillow
Fill type: Single piece of foam fill | Loft: Medium | Firmness: Medium | Care instructions: Machine-washable cover
Memory foam pillows are a popular choice for both back and side sleepers. "They help you stay comfortable because they mold to your individual shape and allow your shoulder, neck, and head to rest in a natural position," explains McGinn, who says that people "suffering from neck, upper-back pain, or degenerative conditions" can also benefit from memory foam. Tuft & Needle's pillow has a layered construction with a core of springy, adaptive foam covered by heat-wicking graphite and a removable machine-washable cover. It is available in two sizes, standard and king.
Best adjustable pillow
Fill type: Chopped memory-foam and microfiber fill blend | Loft: Adjustable | Firmness: Adjustable | Care instructions: Spot clean
For people who move around a lot during the night, an easily adjustable pillow can help them find comfort in every position. Available in standard and king sizes, the Marlow pillow's firmness and loft can be adjusted by unzipping one or both sides of the pillow: For a plusher feel, unzip both sides. For a medium-firm feel, unzip one side. And for a firmer feel, keep both sides of the pillow zipped. The pillow is at its highest loft when both sides are unzipped and at its lowest when both sides are closed up. The zipper takes the place of removing or adding filling, and when I tried it for myself, I liked that the pillow was so quick and convenient to adjust. While I usually doze off on my side, I typically roll onto my back mid-sleep, so I like to leave one side fully zipped and the other side unzipped. The gel-infused chopped memory foam and microfiber blend is supportive and doesn't make me overheat.
Best kapok pillow
Fill type: Kapok fiber and shredded memory-foam fill | Loft: Adjustable | Firmness: Adjustable | Care instructions: Machine-washable cover
If plush pillows are too soft and firm pillows are too hard, the Layla kapok foam pillow will appeal to those with Goldilocks tendencies, as it falls toward the middle of the firmness scale. Filled with memory foam and kapok — a silklike, moisture-wicking natural fiber found in the seed pods of the kapok tree — this pillow is cushiony enough to contour around your head but springy enough to not fall flat over time. The kapok fibers are more breathable than cotton and wool, so you don't have to compromise temperature regulation for comfort.
Best body pillow
Fill type: Cross-cut memory foam and microfiber | Loft: Adjustable | Firmness: Adjustable | Care instructions: Machine-washable cover
With the same adjustability and cross-cut memory foam and microfiber fill as our best overall pick, Coop's Maternity Body Pillow is made to bend, fold, and move to provide support wherever you need it. While it is marketed as a maternity pillow, the straight, cylindrical design makes it useful through all stages of life. Even when I am not pregnant, I'm a body-pillow enthusiast and find that sleeping with one is nonnegotiable. After fluffing the pillow in the dryer as Coop suggests, the pillow had a medium firmness, which worked well for me as a side sleeper. (If you'd like softer or firmer pillow, you have the option to remove some of the filling or buy more to make it firmer.) I'm five-foot-ten, and the 60-inch-long pillow is long enough to wrap my leg around or to fold into whatever configuration feels comfortable. The cover is machine washable, and while the brand suggests just washing the cover, you can wash the entire pillow in a commercial-size machine (like at the laundromat).
Best shredded latex pillow
Fill type: Shredded latex | Loft: Medium or high | Firmness: Soft | Care instructions: Machine-washable cover
Filled with hypoallergenic and eco-friendly natural latex, the Saatva latex pillow is Colonello's runner-up for a lofty side-sleeper pillow. I've slept on this pillow myself and find that the weighty, shredded latex fill is uniquely supportive. Latex is known for its bouncy responsiveness, and the weighty shredded latex inside the Saatva pillow delivers a buoyant feel that doesn't flatten out, even if I use it as a small body pillow behind my torso, knees, and hips. Compared to the Purple pillow that also contains latex — albeit in slab, not shredded, form — the Saatva is not as springy and falls more on the softer, cushiony end of the spectrum. (This difference in feel is also due in part to the gel grid on the Purple pillow.) The latex fill doesn't trap heat and is naturally dust-mite- and mildew-resistant. The pillow comes in queen and king size and two loft heights, "standard" and "high." Saatva recommends the standard loft for back and stomach sleepers and the higher loft for side and combination sleepers.
Best one-piece latex pillow
Fill type: Latex | Loft: Four loft heights | Firmness: Soft, medium, or firm | Care instructions: Spot clean only
The Oxygen Pillow is also made of ecofriendly natural latex — but unlike the shredded latex of the Saatva, it has a slab construction with a semi-hollow center that makes it uniquely springy, breathable, and buoyant. The three-layer structure is built like a sandwich, where the pieces of bread on the top and the bottom are slabs of perforated latex, and the filling in the center is a rectangle of the same latex, but with a cutout in the center like a picture frame. (You can see a photo here.)

The Oxygen Pillow comes in three firmness options and four loft heights, for a total of 12 different combinations — the brand even publishes a size guide to help you choose the best pillow for your body size and preferred sleep position. The loft height is determined by the thickness of the middle layer of latex, and because of the cutout in the center, the pillow can cradle your head while the perimeter offers extra neck support and alignment.
I've tried a few combinations of the Oxygen pillow. As a side sleeper who's also tall, my favorite one is the medium-firm density with a 1.5 loft height (the brand's four loft heights are rated as 0, 1, 1.5, and 2; the soft density with a 1 loft height was too soft and too low for me). The latex is supportive without feeling too hard, and the slabs can't bunch up or shift. I believe the hollow center and solid edges have really helped my alignment whenever I'm dealing with any kind of pain management, like a bad headache or a sore neck.
Best organic pillow
Fill type: Kapok fiber, shredded organic latex, and organic cotton | Loft: Adjustable | Firmness: Adjustable | Care instructions: Machine-washable cover
From the organic latex and kapok filling to the organic jersey lining to the machine-washable organic cotton cover, this pillow checks all of the organic boxes (it's vegan, too). Avocado says the pillow has a medium-plush feel — which can be attributed to the naturally bouncy latex and cushiony kapok blend — though the fill is adjustable to customize the loft and firmness to your liking. In that sense, it's quite similar to our top-pick Coop pillow; the fill even looks similar, with shredded latex instead of cross-cut memory foam and kapok fiber instead of microfiber. It also comes with a bag of extra fill, and you can buy more as needed. The pillow is available in standard, queen, and king sizes.
Best down pillow
Fill type: 85% down, 15% down + feather fibers fill | Loft: Medium loft | Firmness: Soft, medium, or firm | Care instructions: Dry-clean only
Down pillows are known for their fluffiness. Parachute's down pillows are filled with European white down, and you can choose from three firmness levels — just note that the pillows get more expensive as you go up in firmness because they contain more fill. The pillows are available in standard and king sizes, and the brand recommends this classic model if you are a back or stomach sleeper. It also sells a different down pillow that is designed for side sleepers (though with no choice of firmness level).
Best down-alternative pillow
Fill type: Microfiber fill | Loft: Medium loft | Firmness: Soft | Care instructions: Spot-clean or dry-clean only
If you are vegan, allergic to down, or just don't like the idea of sleeping on a feather-stuffed pillow, down-alternative pillows can provide the same luxe comfort but with synthetic materials. Brooklinen's down-alternative pillow is hypoallergenic and made of recycled plastic bottles. With a plush feel designed to accommodate a variety of sleep styles, the pillow comes in standard, king, and a square Euro size and can be spot-cleaned or dry-cleaned as needed.
Best over-the-head pillow
Fill type: Vegan-down fill | Loft: Adjustable | Firmness: Adjustable | Care instructions: Machine-washable cover
Beloved by actor and director Natalie Morales, comedian and podcaster Whitney Cummings, and actor Emma Roberts — all of whom have told us this specialty "over-the-head" pillow is something they can't live without — the Sleep Crown is designed to lay over your forehead, eyes, and ears and provide gentle pressure while blocking light and muffling sound. (There's also a travel-size version that comes with a bag and a clip for attaching it to your luggage.) Intrigued by its celebrity endorsements, Trolio asked the brand if she could try one for herself. Although her first impression was that the Sleep Crown felt like an expensive adult Squishmallow, after sleeping with it for a few months, she was hooked on the unique feel of its vegan-down fill: "I use it in various ways — fully over my eyes, just over my forehead, smushed under one side of my head and around the back of my neck," she says. Even though she is a self-described "easy sleeper" who doesn't usually need a sleep mask or earplugs, she loves that this pillow is like "a mini weighted blanket for your face" and can block out light and sound "without having anything strapped to your head or inside your ears."
Supremely flexible and moldable, the pillow's fill is adjustable, making its weight customizable. And the cover, available in either white or black, is made of machine-washable, naturally cooling jersey.
[Editor's note: The Sleep Crown is currently sold out but the product description says to check back for restocking information.]
Some more pillows we've written about
• Arielle Avila, Strategist writer
• Sofia Axelrod, neuroscientist and author of How Babies Sleep: The Gentle, Science-Based Method to Help Your Baby Sleep
• Dr. Dennis Colonello, celebrity and professional-athlete chiropractor at Peak Wellness
• Brenley Goertzen, Strategist junior writer
• Dr. Janet Kennedy, clinical psychologist and founder of NYC Sleep Doctor
• Amanda Kruel, VP of innovation merchandising at Mattress Firm
• Crystal Martin, Strategist senior editor
• Alanna McGinn, founder and CEO of Good Night Sleep Site
• Jen Trolio, Strategist senior editor
The Strategist is designed to surface the most useful, expert recommendations for things to buy across the vast e-commerce landscape. Some of our latest conquests include the best women's jeans, rolling luggage, pillows for side-sleepers, ultra-flattering pants, and bath towels. We update links when possible, but note that deals can expire and all prices are subject to change.
Every editorial product is independently selected. If you buy something through our links, New York may earn an affiliate commission.