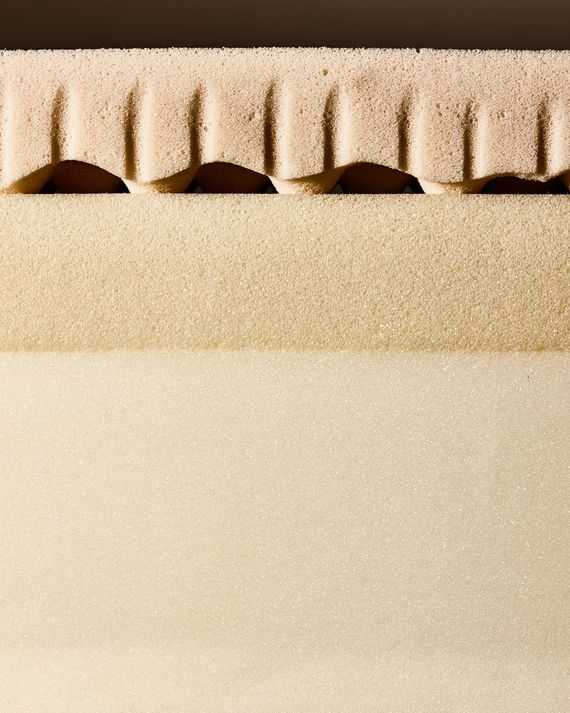 Foam on foam.
Photo: Bobby Doherty
We wrote in 2017 about a golden age of mattresses. So many start-ups had arisen to challenge the likes of Sleepy's and Tempur-Pedic — Casper and Tuft & Needle and Leesa and Saatva, among many others — that we tested a bunch to make sense of it all. Since then, the mattress-sphere has only gotten more crowded, with more brands continuing to debut and existing ones rolling out new models and phasing out older ones. Meanwhile, the essential question, "What mattress should I buy?," has gotten trickier to answer.
So we're doing this again. We've updated our guide by trying these beds out ourselves. Determining which mattress to buy will always depend on you — your sleeping position, temperature, firmness preference, and budget — and the perfect mattress only becomes obvious once you've actually slept on it. The writers and editors on our team described their individual sleeping profiles, and as best we could, we each tested a mattress that we might have bought for ourselves, if we were shopping based on other online reviews. After a week (not after one night, and not after half an hour in a store), we wrote our reviews. So if you're a stomach-sleeper who runs hot at night, look for the Strategist editor who is, too. Same goes for if you're a side-sleeper, or if you hate foam, or if your back hurts all the time.
A couple of things to note: All the mattresses here are some of the best reviewed on the market, so there are no duds. Rather than name the "best mattress for everyone" (which we're convinced doesn't exist), we set out to judge each on its own terms. The starting prices we've listed are for queen-size mattresses. In some cases, for companies that offer more than one mattress design, we picked only one option. Still, we hope the review serves as a baseline for how firm, springy, or cushy the brand's other products might be. We'll be adding more mattresses from other companies as we go, but for now, here's our answer to that question about which mattress you should buy.
Editor's note: Due to the pandemic, several of these companies have temporarily paused or slightly changed certain additional services they normally offer, such as white-glove delivery or mattress removal. Many of them, however, say they plan to resume these services as soon as they're able, so we still note any extra services offered by each company — just be sure to check their websites for the latest information on the state of all such services.