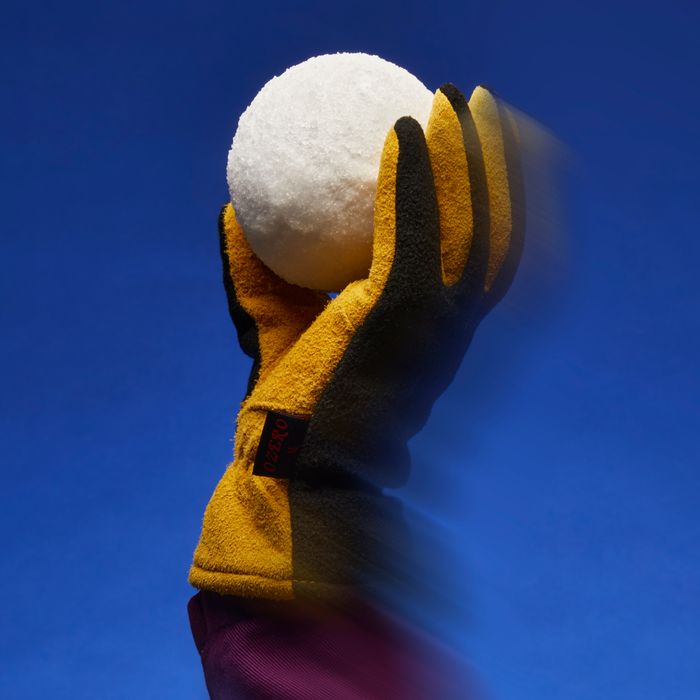 Whether you're grabbing a pole on the G train or going on a ski vacation, cold fingers are never pleasant. As many types of gloves as there are — touchscreen, fleece, leather — there are even more brands and styles to choose from in those categories. To find the best winter gloves for women, we talked to outdoor-gear experts, stylists, and professional snowboarders about their favorites. We consulted our data to determine which gloves our readers have purchased the most in the past three years. You'll find recommendations here for cozy sheepskin mittens, elegant leather gloves that are "dressy but not too fussy," and sleek hiking gloves you can keep on while you take photos with your smartphone. The pair of gloves with the most reader purchases since 2019 was named our best overall, while the cheapest pair with the most reader purchases was named the best less expensive.
What we're looking for
The material of the glove will tell you a lot about the best use case and the level of warmth you can expect. Leather, for example, is windproof but not so good with damp conditions. Polyester or fleece will dry quickly and let your fingers breathe, but that means it's not the most windproof.
If you'll be using your hands a lot while wearing gloves and need to maintain dexterity, you'll want a slim pair with a tight fit. If you're not going to be using your fingers much and just want to keep your hands warm, a thick, bulky pair may be your best choice. If you need warmth and some dexterity, you'll want a pair with medium thickness that packs in warmth but still gives you fingers some freedom. We've noted below whether each glove is thin (second skin), medium (warmer, but not so thick you lose dexterity), or bulky (minimal dexterity).
We've taken note of whether each pair of gloves will work with your smartphone.
There are three different price points that we decided on, denoted as $, $$, or $$, respectively: under $20, under $50, over $50.
Best overall gloves for women
Material: Fleece | Fit: Medium | Touchscreen: No | Price: $
A glove isn't good if it doesn't do the main thing it's made to do: keep your fingers warm. So when we went in search of the very best gloves, we focused on function over form. These unisex gloves from OZero are first and foremost warm, which is likely why almost 6,600 readers have purchased them since 2019, making them our most-purchased glove. They're lined with a patented Heatlok thermal layer that can withstand temperatures of down to -20 degrees Fahrenheit (though the company notes that's the extreme temperature for the gloves, and 0 degrees Fahrenheit is the comfortable temperature). The gloves' exterior is made with a grippy deerskin-suede palm and a fluffy polar-fleece top, both of which add warmth and utility. Deerskin has great grip and durability, and it doesn't harden in the cold, so you can wear these for everything from riding a motorcycle to shoveling the driveway. The polar fleece, meanwhile, is soft and flexible, making these gloves just as great for daily wear in the colder months. Amazon reviewers agree: Of the more than 8,000 reviews, 5,355 are five stars with reviewers calling the gloves soft, comfortable, and a great for everyday use in the winter.
Best (less expensive) gloves for women
Material: Knit Polyester | Fit: Thin | Touchscreen: Yes | Price: $
It's hard to find a good pair of gloves for less than $10, so while these gloves from Achiou may not seem much cheaper than our best overall pick, they're the cheapest pair on our list of the ten most-purchased gloves (and, we should note, they are more than 40 percent cheaper than the best overall gloves). But they're not the best just because of their price. Since 2019, readers have bought them 4,383 times, making them our second-most-sold pair. Made of a knit-acrylic fabric with a wool lining, they're warm enough for day-to-day winter use, and the knit fabric is stretchy enough that you maintain full dexterity. What makes these gloves especially great for daily wear is the touchscreen capability on the thumb, forefinger, and middle finger. (Most gloves only have two touchscreen-capable fingers.) The touchscreen fingertips can be kind of finicky, reviewers say, and the gloves aren't warm enough for long-term wear in the extreme cold, but for the price, they're a great glove for running errands in the winter, which is why more than 29,000 reviewers have given them a five-star rating.
Best leather gloves for women
Material: Leather | Fit: Thin | Touchscreen: No | Price: $$$
Because it's waterproof and durable, leather is a great winter glove material. And when we went on the hunt for the best women's gloves, three experts recommended leather gloves from Hestra, a company based in Hestra, Sweden, where all the glove design and development is done. Ari Gefen, a buyer at Westerlind, likes these Elisabeth gloves, saying they're "exceedingly well-made, warm, and look amazing. They're dressy but not too fussy, the perfect city glove." They're made with hairsheep leather and lined with 100 percent wool, so they're plenty warm, and they come in ten beautiful colors — both neutrals and brighter hues like lilac.
Best (less expensive) leather gloves for women
Material: Leather | Fit: Thin | Touchscreen: Yes | Price: $$
For a third of the price of the Hestras, celebrity stylist Jasmine Caccamo likes these lambskin leather gloves from Warmen. The brand is recommended by our friends at Intelligencer, who named a similar pair of Warmen gloves the best leather touchscreen gloves. The leather is sleek and stylish, and the extra-long sleeves add a touch of sophistication, but the gloves are plenty warm thanks to a soft fleece lining. And even though these don't look touchscreen-compatible, they're fairly responsive, according to the many of 945 Amazon reviewers who gave the gloves a five-star rating.
Best insulated gloves for women
Material: Polyester | Fit: Bulky | Touchscreen: No | Price: $$
If you live in an extra-chilly climate or do a lot of outdoor activities in the winter, you'll probably need a thick pair of gloves, and these from Carhartt are our third-most-purchased gloves since 2019 with 3,968 sold. They're well-reviewed on Amazon — they have more than 3,000 five-star ratings — especially among reviewers who live in infamously cold places like Minnesota and the Rockies. The gloves' outer shell is made of durable ripstop taffeta and reinforced with a synthetic palm for more durability, so they'll hold up for hours of shoveling snow. Inside, they're insulated with warm Poly-Fil, Carhartt's moisture-wicking FastDry lining, and a waterproof insert — all of which keep your hands dry and warm throughout any lengthy outdoor activity. The elastic fleece cuff is tight enough to keep moisture out but stretchy enough to easily get the gloves on and off.
Best insulated touchscreen gloves for women
Material: Fleece | Fit: Medium | Touchscreen: Yes | Price: $
While many of the gloves on this list are touchscreen-compatible, none are as warm as this pair from OZeros — the brand that makes our best overall glove. Like the OZero deerskin glove, these are made to withstand extremely cold temperatures — down to -20 degrees Fahrenheit. Unlike the deerskin gloves, these have goatskin-leather touchscreen fingertips on the thumb and index finger, so you can text and navigate without exposing your fingers to the cold. Readers purchased them more than 2,138 times in the past three years, making them our ninth-most-purchased gloves. Their windproof polar fleece and imitation-lambswool lining keep hands warm and comfortable throughout outdoor winter activities, and a polyurethane layer makes them water-resistant. If you're worried about navigating through winter with soft yet slippery fleece, the palms have a cowhide-leather patch for better grip so you don't drop your phone (or anything else) in the snow.
Best skiing gloves for women
Material: Leather | Fit: Bulky | Touchscreen: No | Price: $$$
When it comes to ski gloves, "the most important thing is that they have to be waterproof, windproof, and breathable," Liz Lamanna, manager and buyer at Brooklyn-based outdoor shop Panda Sport, told us when we asked her about the best ski gloves for women. "Just like in the gym, you want materials that will wick away sweat and are breathable so that you stay dry and warm," she explains. Olympic snowboarder Aimee Fuller says that these are her favorite gloves because they are "lightweight yet versatile, keep your hands warm, and have good movement for holding and grabbing items."
Best running gloves for women
Material: Polyester | Fit: Thin | Touchscreen: Yes | Price: $$
When you run in the winter, you need a pair of gloves that keep your hands warm without weighing them down. This pair, made of a polyester-blend fabric called Polartec Power Stretch Pro, is our seventh-most-popular pair of gloves since 2019 with 2,319 pairs sold. The fabric's smooth, wind-resistant outer layer and soft, moisture-wicking inner layer work together to keep your hands warm and dry on cold days without overheating. The gloves are stretchy to allow for full dexterity, and the forefinger and thumb are touchscreen-compatible. They have silicone palm grips, so you don't drop your phone while you jog. The gloves are well-reviewed on Amazon, with nearly 1,500 five-star ratings — many of them from avid runners who say these are the best running gloves they've owned.
Best hiking gloves for women
Material: Nylon and leather | Fit: Medium | Touchscreen: Yes | Price: $$
I purchased these gloves for the five-day W Trek in Patagonia's Torres Del Paine National Park. Perfect for backcountry hikes, they're thin enough to provide ample dexterity when fishing items out of a backpack or taking photos of scenic vistas yet thick enough to insulate against frosty mornings or random rainstorms. The touchscreen fingertips are highly responsive, and the stretchy cuffs prevent cold wrists. While they're warm for everyday winter wear, in extremely cold conditions, I'd pack an additional pair of mittens to put on over the top of these.
Best heated gloves for women
Material: Polyester | Fit: Bulky | Touchscreen: Yes | Price: $$$
If you're doing intense outdoor work or just don't want to have cold fingers, Jake Allison, gear expert at Park City–based outdoor store Backcountry, says heated gloves are the best option. In addition to thick insulation, these have a rechargeable heating element to keep you warm on the go.
Best mittens for women
Material: Polyester | Fit: Bulky | Touchscreen: No | Price: $$
Mittens are warmer than gloves because they have fewer seams for heat to escape out of. So if you won't be doing anything that requires finger dexterity, mittens are the best choice for keeping your hands warm. And these from Carhartt — the mitten version of the quilted insulated glove above — were our fifth-most-purchased glove (or mitten) in the past three years. Like their glove counterparts, they're well-reviewed on Amazon with over 1,700 five-star reviews. They have all the same qualities of the insulated glove, including the ripstop shell, reinforced palm, FastDry lining, waterproof insert, and stretch-fleece cuff. But they're arguably even warmer thanks to the design.
Best shearling mittens for women
Material: Sheepskin shearling | Fit: Bulky | Touchscreen: No | Price: $$
Mittens made from shearling possess naturally insulating and moisture-regulating properties. They look smart too. Strategist senior editor Winnie Yang (who describes herself as "solidly pro-mitten") has been wearing this cozy pair since 2013 — especially in snowy and rainy weather. "They are the warmest and come down well over my wrists, so there's no gap between sleeves and cuffs," she says. "The listing doesn't say so, but they're super-windproof."
Best convertible mittens for women
Material: Wool Blend | Fit: Medium | Touchscreen: No | Price: $
Our fifth-most-popular pair of gloves or mittens since 2019, with nearly 2,250 sold, these mittens are made of a blend of warm materials. They have a half-wool, half-polyester outer shell, fleece interior, and 3M Thinsulate insulation. All of that makes them very warm — and incredibly comfortable, thanks to the soft interior. Best of all for those who don't want to give up dexterity, these are a glove-mitten hybrid with half-length gloves that can be hidden beneath the mitten top and only opened when needed.
Some more women's winter accessories we've written about
Our experts
• Jake Allison, gear expert at Backcountry
• Jasmine Caccamo, celebrity stylist
• Aimee Fuller, Olympic snowboarder
• Ari Gefen, buyer at Westerlind
• Liz Lamanna, manager and buyer at Panda Sport
• Taylor Manson, visual specialist at REI
• Megan Ann Wilson, designer, stylist, and creative consultant
• Winnie Yang, Strategist senior editor
The Strategist is designed to surface the most useful, expert recommendations for things to buy across the vast e-commerce landscape. Some of our latest conquests in the women's category include the best wardrobe basics, white T-shirts, ultra-flattering pants, jeans, gray T-shirts, invisible underwear, and the most flattering clothes and makeup. We update links when possible, but note that deals can expire and all prices are subject to change.
Every editorial product is independently selected. If you buy something through our links, New York may earn an affiliate commission.