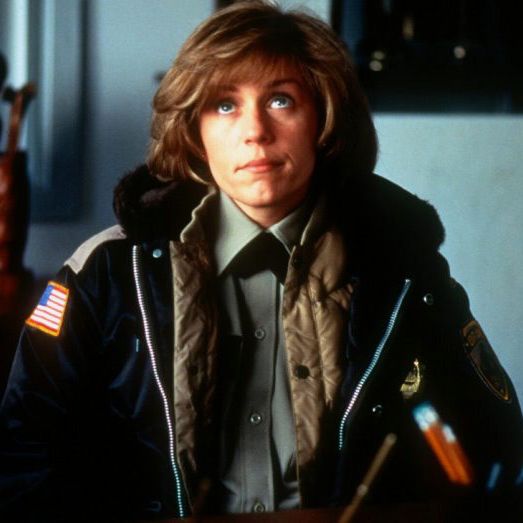 Photo: Courtesy of Gramercy Pictures
Here at the Strategist, we like to think of ourselves as crazy (in the good way) about the stuff we buy, but as much as we'd like to, we can't try everything. Which is why we have People's Choice, in which we find the best-reviewed products and single out the most convincing ones. (You can learn more about our rating system and how we pick each item here.)
And while we've covered cold-weather essentials like infrared heaters, men's parkas, men's and women's winter boots, and women's gloves, here we've rounded up the best women's parkas, as praised by the most enthusiastic reviewers on Amazon.
Best-rated women's parka
Over 2,500 five-star reviewers use the word warm to describe this Orolay parka, which we discovered was the coat "that took over the Upper East Side. "This jacket feels like a down comforter — warm, cozy, and puffy," says one shopper. Another writes, "I have had every expensive brand-name winter coat but have never ever had one that has kept me this warm." And a third attests, "I currently live in an area where the temperature reaches to the single digits/below zero, and so far this jacket has kept me extremely warm and comfortable." Customers also love how stylish and high-end it looks, with one reviewer writing, "I first saw this jacket on a fellow dog person while walking our dogs. She is a designer, so I assumed this was some expensive designer jacket, 'cause it looks it!"
The convenience of the coat's many pockets is a big draw, as this reviewer explains: "It has a ton of big, deep pockets — one on each side, two zippered on the front, and two zippered vertically at the chest (that's three pockets on each side, making six pockets total). The zippered pockets are useful for small, important items such as keys, and were so roomy that I had no need to carry a purse, which was nice." Shoppers also appreciate that the sides unzip, allowing for extra room. "If you're feeling claustrophobic or just need a little extra room in the jacket," one says, "there's a zip on each side which allows you to expand." As one reviewer sums it up, "this is, hands down, my favorite winter jacket I've ever had. It's stylish but practical and keeps me warm even in the chilly CO winters. I actually look forward to the cold now so I can wear this jacket because I love how it looks so much. Buy it, you won't regret it."
Best-rated (less expensive) women's parka
"This coat is lightweight, but it's still warm, which is great for me because I don't like heavy winter coats (I don't want to look like the Michelin Man)," says one reviewer. Others agree with this general sentiment, including one customer who writes, "It's soft and warm without being heavy and bulky." Reviewers also love the faux-fur lining, with one saying it "keeps me extra toasty." Another shopper calls the faux fur "suuuuuper soft," while another writes, "The inside body lining is like a soft blanket." The hood gets a lot of praise too, with one reviewer saying it is "generous enough that you can easily wear an infinity scarf and beanie hat underneath, but not so oversize that the hood will constantly fall down in wind." Another detail customers call out is the adjustable waist tie: "The strings in the waist are a nice feminine touch, and when I zip the coat up, it's pretty fitted around me so it will keep me very warm." The affordable price is a big draw, as this reviewer explains: "I gave this 5 stars because you're getting what's described, and it's worth the price. It's warm, has a nice faux-fur lining and a soft outer material." Says another, "I'm really impressed with this jacket, especially for the price!"
And now some micro-picks for every type of women's parka you might be looking for.
Best lightweight women's parka
This jacket from Columbia with a reflective thermal "Omni-Heat" lining has earned over 1,300 five-star reviews, and hundreds of them say it's warm despite its weight. "It is so lightweight and is not bulky. It is kind of nice to wear a winter coat and not feel like a walking marshmallow for once," says one reviewer. Another agrees, explaining, "It feels like I'm wearing a very cute lightweight sleeping bag." Several shoppers rave about the parka's length, like one who says, "I love that it's long and covers my bum and that it's thin and doesn't feel big and bulky but still provides a ton of warmth. I live in Chicago and it's been really cold here, and this jacket has kept me warm and cozy." Another agrees that it "covers your bottom when you sit but is not cumbersome and bulky." As one customer concludes, "If you're looking for a lightweight — not bulky — warm, and attractive coat for a reasonably cold fall-winter climate, I recommend this."
Best ski parka for women
"This was by far the warmest winter jacket I have ever owned. I skied the snowy New Hampshire mountains, and I was never cold," writes one reviewer. Over 1,100 other five-star reviews agree that this jacket is very warm — "even in short sleeves, so no need to layer up even in pretty freezing weather," writes another shopper. A fuzzy inner layer contributes to the jacket's warmth, and many customers called out this feature, including one who says, "This jacket is so cozy. The fuzzy lining feels nice and keeps the body warm." "The inner shell is warm and fuzzy like my heating blanket," agrees another. It's also "completely waterproof," according to one reviewer, who notes, "I can literally watch raindrops roll right off of this coat along with snow. Wore this in the rain and snow over a handful of times now. Nothing soaks through." People also appreciate all the details that make it great for skiing (and other cold-weather activities). "This will be my favorite ski jacket — there's a small zipper on the front where I can slip the lift pass in, allowing an easy scan through the jacket," writes one reviewer, while another explains, "I wanted a ski coat with lots of room in the shoulders and a relaxed body fit to accommodate extra layers, and this did the trick." The value is great too, as this reviewer affirms: "After searching and searching the major brands and dept stores and not finding what I needed except at a very expensive price, I took a chance on this jacket. I am so glad I did. It is exactly what I needed to keep me warm during horse and barn chores and freezing rain."
Best faux-fur-trimmed hooded women's parka
Reviewers love the "flattering fit" and "feminine cut" of this down jacket. "The fit is fantastic for a puffy down coat, so you don't look too bulky," writes one customer. Another agrees, "This jacket style fit wonderfully and flattered my figure." It's also warm, as this reviewer and hundreds of others write: "It is super-stylish and VERY warm. I live in the Midwest and get cold easily." Another reviewer attests, "This is one of the warmest and most lightweight coats I have ever owned. Was out in 10 degree weather the other night and I was very warm and comfortable." Customers love the detachable faux-fur-trimmed hood, which, according to one reviewer, is "large enough to cover my entire head and block my face from the snow even with a ponytail." The hood is "very chic and warm and lovely even when down. The faux-fur trim is very soft and featherlike," according to another. One customer concludes, "The coat is fabulous and very comfortable, and the slight tailoring and embellishments really complemented me."
Best packable women's parka
"This is a wonderful purchase for travel where you might need warmth, water resistance, and [something] lightweight," raves one reviewer. Another describes it as "lightweight but very warm," adding that it makes them "feel free while still keeping me warm." Even if you're not traveling, according to one shopper, this parka is "plenty warm (I live in the frozen north), but I am not sweating the second I walk into a store, like with some puffy coats." "Really deceptively warm," says another. Customers appreciate that it's compact, including this one who writes, "The ease of smushing it up into the small bag it came with makes it a dream as far as packing goes." Reviewers also like its great fit, such as one who says it "fits perfectly while still being roomy enough for a big sweater, just as its hood (also very comfy) can accommodate an additional hat," while another describes the fit as "gorgeous." One even says it's "one of the best-fitting coats I have."
Best long women's parka
"These puffer coats tend to be very unflattering, but this one doesn't make me look like a walking Michelin Man," writes one reviewer of this long parka from Madden Girl, and many other reviewers appreciate the shape of this coat. "I love it," one writes, "especially the longer length. I needed a heavy coat for Vienna in winter, and this was stylish and warm." Another says, "This coat is tailored to give you an actual silhouette," while a third notes, "I actually have curves in this coat." Not only does it look good, it's also very warm, as this shopper explains: "Gorgeous — warm and sleek. Was delighted to see that it's really quite fashionable and pretty — long and cozy but doesn't look huge and bulky." Agrees another, "Exactly what I wanted, which was a long, lightweight puffer coat to wear with dresses or tunics. It is plenty warm while not being bulky or heavy." And as this customer concludes, "Finally, the perfect long, warm, and lightweight winter coat that doesn't make my plus-size frame look wider than it is."