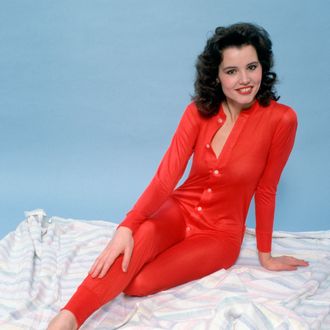 Photo: Cheryl Chenet/Corbis via Getty Images
We'll be socially distancing for the near future, but with winter in full swing, it may feel too cold to spend long periods of time outside. Long underwear can help. Whether you're dining outdoors, hanging out at the park, or doing something more hard-core, like winter camping or hiking, long underwear (or base layers) keeps you warm by trapping warm air close to your body and providing extra insulation. To find the best long underwear for women, we consulted gear experts, undergarment designers, textile savants, snowboarding stylists, and more, who told us that base layers should be formfitting — not tight but not loose. We also combed through our cold-weather archives and included picks that work well for winter runs, Alaskan cruises, or a ski trip. Below, the 24 best leggings, tights, and tops to keep you toasty.
Best merino-wool long underwear
According to several of our experts, wool is one of the best materials for trapping warmth. "My No. 1 recommendation for long underwear is merino wool," says Sarah Savala, a gear expert and customer-care supervisor at the Seattle-based outdoor retailer Evo. "It wicks moisture away from your body, which also makes the clothing extremely breathable and odor resistant" — and it keeps you warm (unlike cotton, which holds on to moisture). Plus, unlike the typical wool, "merino is very soft and feels very nice against your skin," adds Savala. According to our experts, Icebreaker has some of the best-quality merino wool on the market because its long underwear is anti-microbial, soft, non-itchy, great at regulating temperature, washable, and quick drying. These leggings and crew-neck top are made of 100 percent lightweight merino wool.
According to REI's category-merchandising manager Shelly Wilkinson, Merino 250 is the warmest base-layer line offered by Smartwool. Savala also loves Smartwool's 100 percent merino long underwear for its odor resistance and breathability.