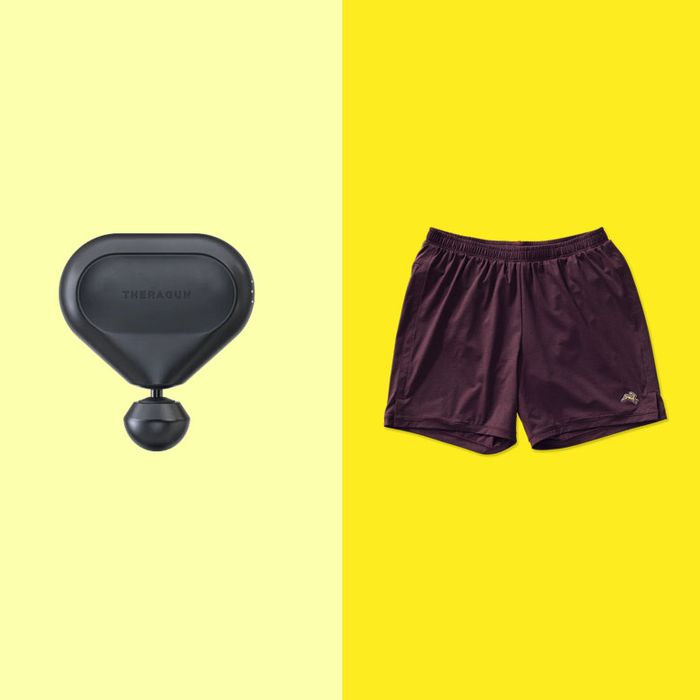 Photo-Illustration: The Strategist
Runners can be picky about their gear and rightly so — my favorite Gu flavor might make you sick, and your tried-and-true sneakers could leave me with shin splints. That lands runners firmly in the hard-to-shop-for category, but it is still clearly possible to find gifts for the runners in your life that they're sure to love. Drawing on my own favorites (I've been running for a decade now and have completed five marathons and dozens of shorter races) plus the input of avid runners, coaches, Strategist staffers, and other experts, I've narrowed down the best gifts for all runners, whether they're tackling their first miles or collecting medals.
Gadget gifts for runners
When I asked a few runner friends what gifts they'd like to receive, several mentioned a new GPS watch, often singling out Garmin by name. Garmin's entry-level running watch, the Forerunner 45, lets runners track their runs and check their pace, heart rate, and distance mid-run; it also offers the ability to preprogram interval workouts and lots of other features. City Coach co-founder and head coach Jonathan Cane told us that the previous version of this watch would "certainly do the trick for a new runner, and will be adequate even for a more hard-core athlete." It's safe to say the new one will do the same.
For runners who compete in triathlons, this Garmin watch also tracks biking and swimming metrics. It boasts a 14-hour battery life, which comes in handy during longer events like Ironman races. According to Steph Willett — a triathlete and the team manager of Volée, a global community of female runners created by the apparel brand Oiselle — for a watch with so many features, this one "is light, fairly intuitive, and doesn't look like a calculator on my wrist."
Although Coros only started selling GPS watches in 2018, the Seattle-based brand has earned lots of buzz in the running community and is quickly becoming a big player in the market. The main reason? Its watches have a crazy-long battery life. This entry-level model will last 25 hours in GPS mode or 30 days for regular use, and its pricier watches go up to 60 hours and 45 days. "They've created a great product, for sure," says Jason Fitzgerald, a USA Track & Field–certified running coach and the founder of Strength Running. "It does everything: tracks sleep, steps, altitude, sunrise and sunset, calories burned, and of course all of the running metrics that runners care about."