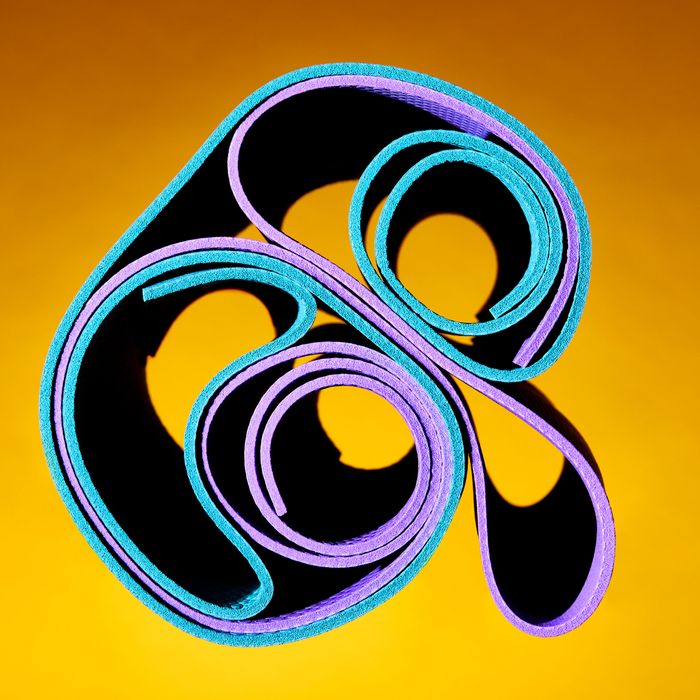 Whether you're returning to your local yoga studio after a long hiatus or have gotten into the habit of practicing at home with a virtual class, you'll need a reliable mat on hand. Too slippery and your downward dogs will feel hazardous, too grippy and you might find your mat coming with you when you jump forward during sun salutations. To help us find the Goldilocksian ideal of yoga mats — along with some specific options for those in search of, say, a cushiony mat that's especially supportive to joints or one that's especially lightweight — we reached out to 12 yogis and studio owners to hear about their favorites. Use the links below to jump right to the type of mat you're looking for, or read on to learn more about how to pick the best one for you.
Best overall | Best (less-expensive) overall | Best extra-grippy | Best lightweight | Best double-sided | Best cushioned | Best sustainable
What to look for
Dimensions: Most yoga mats are 24 inches wide and between 68 and 72 inches long. If you get a mat in this range it should fit neatly in the rows in your studio. If you're tall, it might be worth looking for a mat on the higher end of this range, or even above it, to make sure you have enough space. Wider mats give you a little more room from side to side, but just be aware that some yoga studios discourage these mats because they can alter the number of people who can fit in each row of the classroom. A few mats on our list come in different sizes, which we've indicated for each one below. (All measurements below are listed in the order of length by width.)
Thickness: Yoga mats range from pancake thin to extra thick and cushy. Thinner mats give you more ground contact, which some yogis like feeling underneath their feet (especially in standing poses when you want a firm foundation). Thicker ones tend to feel more plush and supportive. If you have any sensitivities in your joints or your back, you may prefer the softness of a thicker mat.
Weight: The weight of your mat might not matter much if you're practicing at home, but if you're lugging it back and forth from the yoga studio in your bag or on your back, you'll feel the difference a few ounces make. Thicker mats tend to weigh more, so keep that in mind when balancing your needs for cushioning versus portability.
Material: Most yoga mats are made from either rubber or polyvinyl chloride (PVC), a synthetic plastic polymer. Rubber mats are more sustainable as they're made from naturally sourced and biodegradable material, but they may be irritating if you're allergic to latex (latex proteins are found in rubber). PVC tends to be lighter and less expensive. Rubber is grippier, while PVC is smoother and can feel more slippery.
Best overall yoga mat
Best (less-expensive) overall yoga mat
Best extra-grippy yoga mat
Best lightweight yoga mat
Best double-sided yoga mat
Best cushioned yoga mat
Best sustainable yoga mat