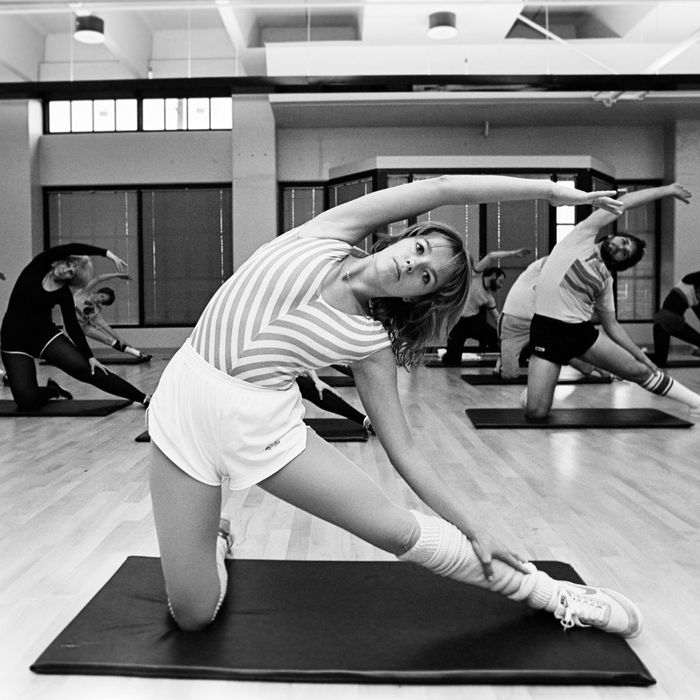 Photo: H. Armstrong Roberts/ClassicStoc/Getty Images
Here at the Strategist, we like to think of ourselves as crazy (in the good way) about the stuff we buy, but as much as we'd like to, we can't try everything. Which is why we have People's Choice, in which we find the best-reviewed products and single out the most convincing ones. (You can learn more about our rating system and how we pick each item here.)
And while we've written before about home gym equipment — including the best treadmills, yoga mats, and kettlebells — here we've rounded up the best gym mats for every type of home gym and workout, as praised by the most enthusiastic reviewers on Amazon.
Best-rated gym mat
The review section for these interlocking tiles is full of people amazed by how easily they were able to install "custom flooring" in their home gyms. "Love these floor tiles. No odor, weird coating, or anything. Offers great protection for my wood floor as I have set up a mini gym in my family room. Even offers very good absorption when I am doing 'floor-involved' exercises like medicine-ball slams," writes one reviewer. People love that the thin border pieces easily attach for a "finished look" no matter where the tiles are set up. One couple used these to turn their spare room into a gym and now they "don't even use other fitness mats in our workouts because the flooring is comfortable enough for all floor activities." And while it's intended to be used for gyms, some of its most enthusiastic reviewers are people who found other ways to use the sturdy foam tiles. One woman in Florida used them to cover the concrete floor of her sheep and emu barn: "We had a 24 x 26 barn concrete floor covered in about an hour. I was a little worried about it being ripped up by the critters, especially the emus, as they have razor-sharp nails on those long toes, but this stuff has held up wonderfully. Actually it's not even scratched (albeit I have shavings and straw on top of it)."
Best-rated (less expensive) gym mat
The enthusiastic commenters on the BalanceFrom mat's product page say that if you have a treadmill, elliptical, or stationary bike, this high-density equipment mat is a "must." "I have logged over 10,000 treadmill miles in the last 6 years," writes one reviewer who recently ordered his second mat. "Living in New England, most of my winter miles are inside. With hardwood floors we were looking for something that can withstand the punishment of a 200-pound clydesdale who pounds away the miles … Right now I have two underneath our treadmill, and it dampens the pounding on the second floor so you can barely hear it in the basement." Reviewers have had success with placing it under most types of workout equipment, and say it's big and durable enough to hold up: "This mat recovers nicely from the weight of the bike, when I go to roll it up, the dents are already filling up, and mostly invisible. I have enough space on this mat to change the bike's placement each time (so far) that I use the bike and I haven't seen any specific wear yet."
And now, some micro-picks for every type of gym mat you might be looking for.
Best gym mat for stretching
"I'm currently doing a lot of hip and leg exercises for bursitis per my physical therapist, and needed something for home that would match the convenience of the mats and tables at the PT's office and the health club. This is perfect," writes one satisfied reviewer. "Thick enough to lie on my side without any pressure points, and folds up very small for easy storage." And that plush cushioning is what many reviewers rave about. "With my arthritis in back, knees, and hips, yoga mats are way too thin. This ProSource Tri-Fold Exercise mat is PERFECT! It really is 1.5 inches, and it is firm but comfortable," says another reviewer. "Now I can do what I need to do without that excess pain."
Best gym mat to put under exercise equipment
These tiles have a foam core like most others, but they're topped with a "high-density" rubber layer which reviewers say makes them more "heavy-duty" and better than pure foam for placing under exercise equipment. As one home gym owner writes, "These are a tougher material and well-suited to supporting heavy equipment and weights." "You get the softness and affordability of the EVA foam with the sturdiness of the rubber layer on top," adds another reviewer. And as one weightlifter notes, "They're easy to install and lock snugly together unlike some of the cheapo foam tiles you see around. I have 500-600 pounds of equipment on them and it's not deforming." Another reviewer said the "dense rubber material" is strong enough to support their Olympic weight set, but cautions that while the tiles are quite strong, "I wouldn't recommend dropping 250 pounds from several feet up unless the floor underneath is very durable."
Best gym mat for garages