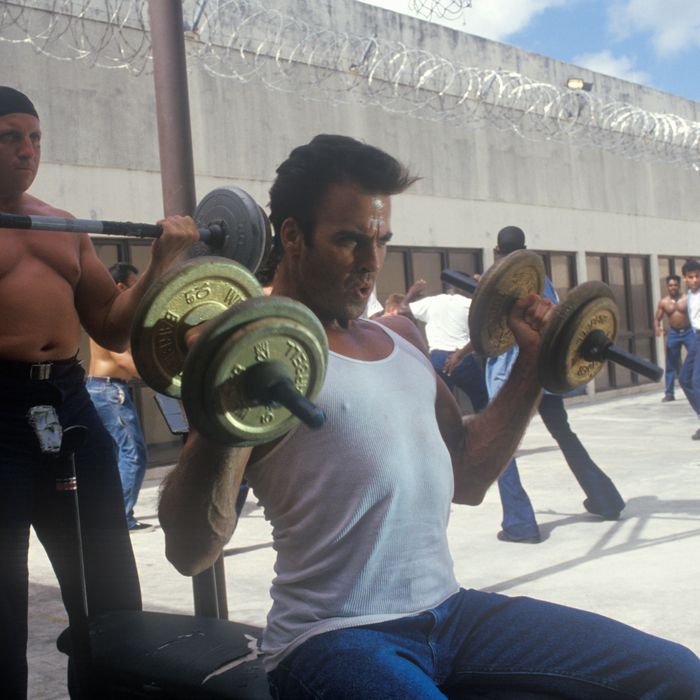 Photo: Joe Sohm/Visions of America/Universal Images Group via Getty Images
With the pandemic still upon us, working out at home is an excellent gym alternative for many people. While we've written about lots of home-gym equipment before — including the best big-ticket home-gym equipment and the best weight-lifting benches — here, we've rounded up the best weight-adjustable dumbbells, as praised by the most enthusiastic reviewers on Amazon.
Since demand for at-home workout equipment, including dumbbells, has increased during the coronavirus pandemic, stock has been constantly fluctuating on Amazon. We'll keep updating this post as more best-rated options come back in stock.
Related Articles: Best Online Workout Classes | Best Smart At-Home Gym Equipment
Best-rated adjustable dumbbells
"This is one of the best-designed weight sets I've ever used," one reviewer writes. "The dumbbell handles are long enough in the center for even the widest hands, and the threaded ends leave plenty of room for more weights if you want to expand beyond this basic set." Plenty of reviewers agree, with dozens describing this set as high-quality. One customer who bought these for her husband reports the set is "perfect in every way. The connector screws in tight. The weight seems to be on point. He's completely happy with this set and would recommend it to anyone looking for an at-home dumbbell set!" In fact, even a self-proclaimed lifter of many years approves, writing, "I love the raw true gym feel of these weights. These weights are perfect for home training and they quickly turned my studio apartment into an effective home gym."
[Editor's note: You can buy these dumbbells now, but they won't be back in stock until January 17, 2021.]
Best-rated (less expensive) adjustable dumbbells
"It's what I would call a bang for buck," writes one reviewer. "They're cheap, reliable, usable, and very good value." Another reviewer says they're pleased with the set's pricing, adding, "They are easy to use and changing out the weight plates is a snap! I was doing Body Pump at the gym in pre Covid times and I really wanted a set of weights to use at home. I stream the workouts through YouTube and this weight set is perfect for following along." Not only do many agree that this set offers great value, they also highlight its quality. One reviewer writes, "I absolutely love this set. The clamps at the end twist on and off smoothly, and it's easy to get the weight discs on and off. It feels like the high quality weights at my gym."
Best individually-sold adjustable dumbbell
You will have to buy two of these to have a complete set, but adjustable dumbbells like this one are much more convenient and don't require adding or removing weights or weight collars. One reviewer describes this dumbbell as "perfect — it's compact but feels exactly like the ones at the gym. The metal grip is substantial and has the right amount of thickness." Another reviewer, who "begrudgingly" purchased theirs, writes, "What a nice surprise it was to see how high-quality they are. They are easy to change, with each turn giving you a nice satisfying ratchet/clicking sound." Even though you have to buy two, ma