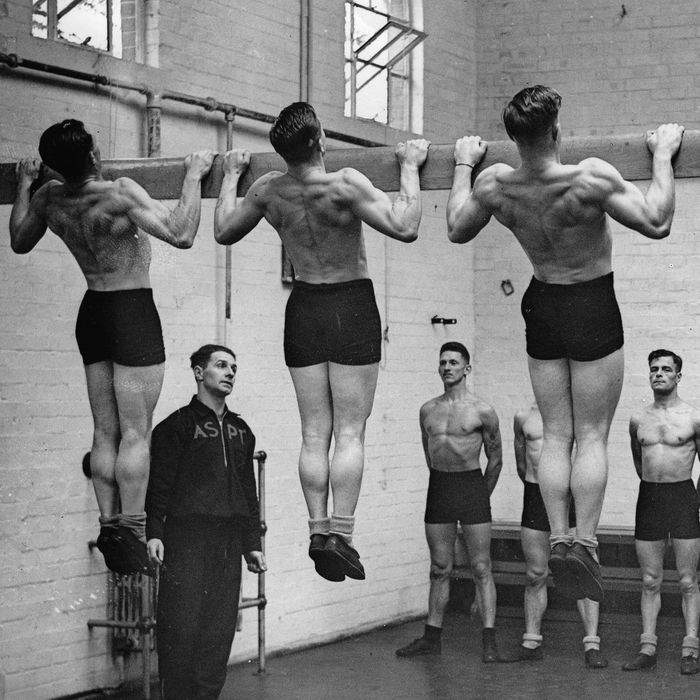 Photo: Anonym/Getty Images
When it comes to showing off your status as you sweat, sneakers probably allow you to flex more than any other workout accessory. So after exploring the status gym sneakers for women to wear when they hit the treadmill, yoga mat, or free weights, we wanted to turn our attention to the ones stylish guys wear to stand out during a workout. And although there was some overlap between the two sexes (which is not totally surprising), the cool people we asked about status gym sneakers did point out some newer brands and trends we didn't uncover in our last deep dive into status fitness footwear.
The 12 people we spoke to told us that, in general, in-the-know fitness folks these days are trading the types of fugly sneaker that once showed status for more understated styles. As Ted Stafford, the fashion director of Men's Health, told us, "The dad-sneaker trend has maxed out, and I think lots of guys are looking for a sneaker that's understated, versatile to wear with many looks, and, above all, comfortable for being on the move." Read on for the pair our panel crowned the next status gym sneakers for men and for other specific sneakers for weight lifting and cross-training that they say will set you apart (at least aesthetically) while you break a sweat.
The next status gym sneakers for men
The men's status gym sneakers for weight lifting
The men's status gym sneakers for cross-training
The men's status gym sneakers for hypebeasts