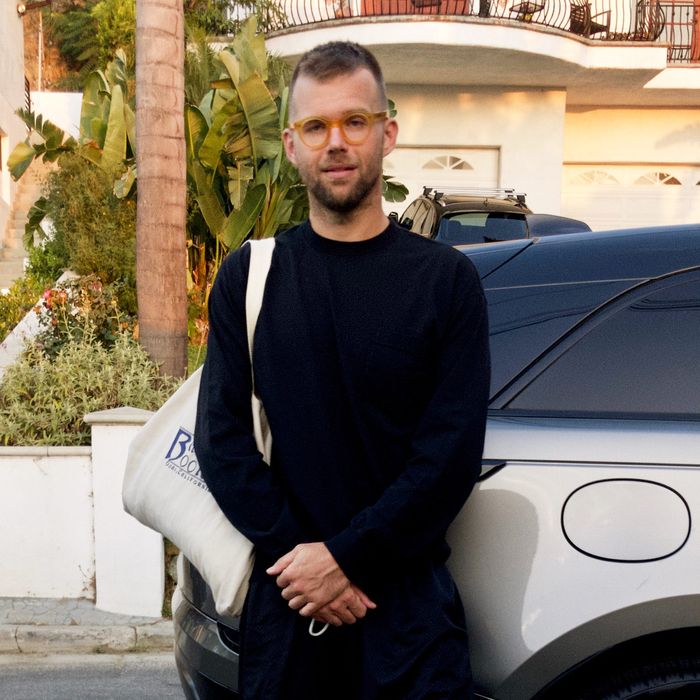 Photo: Courtesy of the author
If you're looking for the most powerful hair dryer or handiest chef's knife, those things can be easy enough to find. Other objects of desire are a little more taste-based. What's the next status water bottle or hand wash, for instance? Regular readers of the Strategist will know that we've previously turned to resident Cool Guy Chris Black (he's a partner at brand consultancy Public Announcement) to help us answer both of those questions, and to get more of Chris's advice, he's now answering reader questions for us in a regular column. If you have a burning question about the next fanny pack or Noah rugby shirt, drop us an email with the subject line "Ask Chris" at strategist@nymag.com.
You've shared your favorite workout clothes and shoes to work out in while traveling, but what's your entire gym-shoe rotation? I'm after something suitable for lifting and light cardio that also looks good, but curious about all the different pairs you wear and what for.
Honestly, I think people overthink it. I wear one or two pairs of shoes to the gym and swap them out every four months or so. Right now, I am wearing the Nike Zoom Pegasus Turbo 2. They are incredibly light and breathable, perfect for a quick treadmill warm-up or a chest day. I see a lot of people wearing Converse Chuck Taylors and Vans Eras for leg day. Either keep your foot extra flat, so your form is perfect, but I hate the way those classic silhouettes mix with my Nike tech fabrics.
For tennis I wear the NikeCourt Zoom Cage 3. They're cool enough to wear to dinner and offer excellent support for sliding on the hard court.
I have been eyeing a pair of Mizuno Wave Prophecy 8s for my longer outdoor runs — they are so INSANE! I have a friend who swears by them. In all black, they seem understated until you look at the sole. This wild setup will literally put some spring in your step.