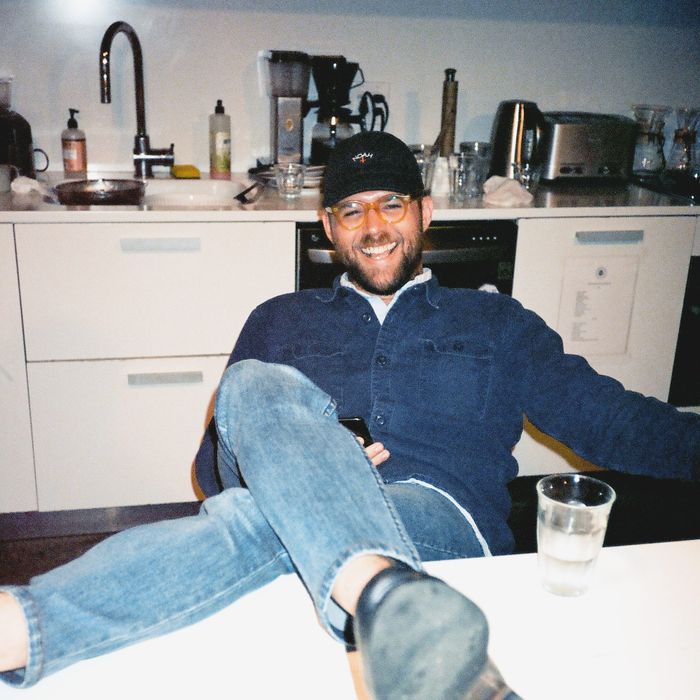 Every month, the Strategist editors do their version of a haul blog, jibber-jabbering about their favorite purchases of the last four weeks. To get that same personality and taste insight (via receipts), we're inviting interesting friends of the Strat to run down their own buys. For this installment of the Guest Strat Haul, brand consultant (he's a partner of Public Announcement) and Strat contributor Chris Black on his purchases for the last month.
I was at the Noah offices for a meeting when designer Brendon Babenzien brought out a box of these because he had been feeling under the weather. I had never seen them, so I quickly inquired. He listed off the benefits (helps allergies! Improves sleep!) of manuka honey from memory and handed me one to sample. It was love. These things taste great and soothe the throat. They are also expensive, which makes them even more appealing. I went directly to Whole Foods and bought a box. I upgraded from Ricola, and I am never looking back!
Although I have the energy and vocabulary of a 25-year-old who only listens to SoundCloud rap, I am actually a 35-year-old man. A few weeks ago, my skin was feeling extra dry, and I went into the Kiehl's store on Mulberry Street to get some much-needed relief. The saleswoman introduced me to the Midnight Recovery Oil. It's a blend of essential oils — including lavender, primrose, and squalane, and it smells terrific. Literally, overnight it got rid of the dryness and even gave me a little glow. My skin should match my perceived age.
When warmer weather starts creeping in, I switch from candles to incense. This one from Astier de Villatte features chic patchouli (damp wood), smoked wood (guaiac and vetiver), and clove. I feel like patchouli gets a bad rap, but when it is appropriately used, it is a very pleasing scent. They say this evokes "the typical smell of an old, Japanese wooden house from the neighborhood of Aoyama" — I cannot confirm that, but I am inclined to believe them. Visitors to my apartment always comment positively on the smell, seemingly surprised that it is incense. I am happy to introduce them to a world beyond nag champa.
I debated buying these shoes for almost a year. I love the extreme tech look of them, but I knew I would be wearing them in the city and thought it might come off a little silly. [Editor's note: Writer Steven John called these one of his favorite pairs of trail runners.] But, I noticed they went on sale at Zappos (thanks Google Ads!) and decided to pull the trigger. They feel a little strange when I am walking down Lafayette Street in cleats, but they are surprisingly comfortable. Eventually, I will do some hiking or trail running in them, but for now, I will continue to stroll around the treacherous urban terrain of Soho ready to nimbly dodge wandering tourists and stoned teenagers waiting in line for Supreme.