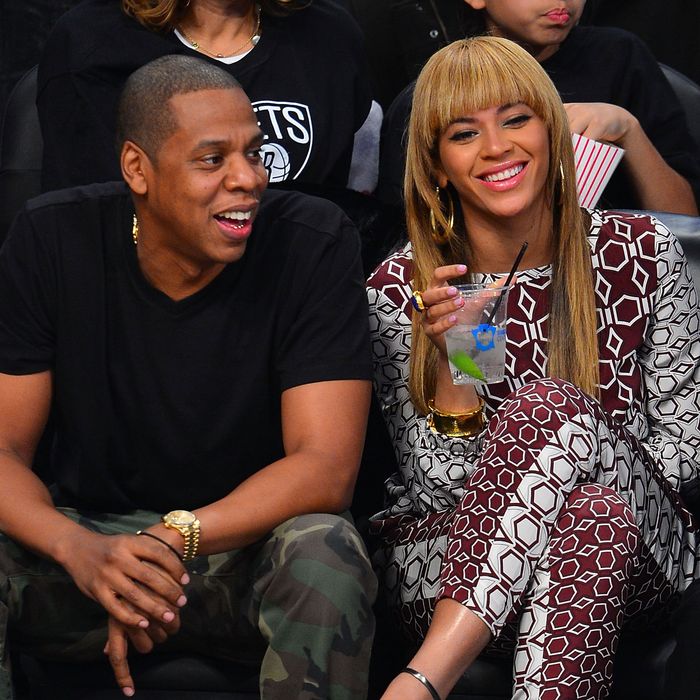 White T-shirts get a lot of attention, but let's not forget their equally versatile (and more slimming) counterpart: The exceedingly wearable, deceptively simple black T-shirt. It's a staple that you can wear to work, the gym, and on a date. Plus, as Justin Vaughan, a perfumer and the founder of incense brand Ponsont, puts it, a black tee is the perfect high-low uniform. "I can just as easily kick it with a farmer in Virginia as I can take a meeting in the city," he says. As is the story with all basics, the black shirt comes in many variations — and, when shopping for one, it's important to consider the material, fit, and style. We talked to 29 stylish guys about their favorites, and they recommended cotton-linen blends; recycled T-shirts; V-necks; crew necks with breathable, thin necklines; crew necks with cozy, thick necklines; and more. Below, their 27 favorite black T-shirts.
Best overall men's black T-shirt
Photo: Tony Birckhead/2015 All rights reserved
British brand Sunspel's name never fails to come up when we ask cool guys about shirts. Chris Black loves their polos and Queer Eye's Antoni Porowski (along with other famous men) can't live without their white T-shirt. So, we weren't that surprised when three more guys told us Sunspel makes the best black T-shirt too. They include David Prior, the founder of Prior Travel, and Michael Friedberg, a senior marketing manager for Dummies, who says the tee looks as good on its own as it does under a sweater. But what really sets it apart, according to Freidberg, is the "thinness of the little rib at the neckline." He says the shirt also has "a perfectly well-proportioned sleeve and body length." This black T-shirt has a third fan in publicist Nick Roberts, the founder of Lawrence & Co. who specializes in menswear (but does not work with Sunspel). "I have to go with Sunspel's Riviera Crew," Roberts says. "The long-staple cotton is quite the luxury, and the mid-weight feel gets you through a variety of seasons." Roberts admits its retail price of $90 "might seem steep," but says that the T-shirt's ability to be worn year-round, "the quality of manufacturing, the pedigree of the company, and the fit" make it one worth investing in.
Best less-expensive men's black T-shirt
When we interviewed him about the stuff he can't live without, novelist Rumaan Alam told us he happened to actually be wearing his favorite black T-shirt. "I bought, like, 12, so I always have one waiting for me," he says of this Everlane style. "They fit really comfortably. They're not close-fitting in a way that a feminine shirt would be, but they're not baggy in the way that an athletic-y shirt might be." "Part of what's key," he adds, "is that they don't go down too long." Alam is not the only person who buys these Everlane tees in bulk: Stylist Bryant Simmons says the affordable shirts are his go-to because of their shape and simplicity. If the tee is too polished off the rack, he adds that a couple washes can change its whole look. "A fresh one is clean and sharp, but you can wash them to get that cool, downtown look for when you want to bar hop."
Best even-less-expensive men's black T-shirt
Photo-Illustration: retailer
Also recommended by two guys is this truly affordable black tee from Uniqlo (one of a few black T-shirts from the brand on this list, but the only one that got two nods). Brandon Stinchfield, a deputy director of foundations and grants for a nonprofit, told us that after a certain point in his years of buying black Uniqlo T-shirts, he could no longer tell the difference between this packaged dry crew neck and the (slightly pricier) Supima cotton crew neck further down on this list. "Whenever I'm in a Uniqlo, I leave with an armful of shockingly affordable packaged black T-shirts," he says. "They're light, durable, and no frills." One writer of this story (Louis Cheslaw) agrees, adding that unlike pricier T-shirts he's bought, this one never shrinks, fades, or loses its shape in the wash.
Best basic men's black T-shirts
"Yeah, I know. The blank T-shirt used by your favorite Big Cartel brand in 2016 — and also by Kanye for his the Life of Pablo merch — isn't terribly glamorous," says Jon Caramanica, pop critic (and former mens' Critical Shopper) for the New York Times. "But these shirts, made by a 36-year-old Canadian company, have several essential elements: they're cut wide but not in any way boxy, and with an unflappable crew neck." The humble Gildan tee is also durable, according to Caramanica, and though they start out stiff, they break in nicely. "Run it through the wash a couple of times and the shirt's true personality begins to emerge," he says.
Nicolas Lazaro, a community specialist at menswear marketplace Grailed, says that if you're looking for a T-shirt that arrives broken-in, look no further than Comfort Colors (the maker of Strategist writer Liza Corsillo's favorite (unisex) quarter-zip sweatshirt.) "The fit is classic and boxy, with a wider collar for supreme comfort and ease from the jump," says Lazaro, who let us in on a little secret about this tee. "GQ used it for their own merch." While the black, he says, is a "perfect black," if you want more of a faded black, Lazaro says to go for the pepper color.
Actor Cheyenne Jackson heard about this tee from Jesse Tyler Ferguson, and now he owns "maybe 20" of them. "I'm a dad and I'm running around a lot, so I live in T-shirts. I like something that isn't too schlumpy, isn't too tight, and has some weight to it." This slub cotton tee, featuring a flattering rounded shirttail, is his favorite. "I'm a bigger guy up top and I love how these fit me in the shoulder; they fit my frame well and I feel good wearing them." If you don't like black — or like this T-shirt so much you want to try another color — know it comes in a total of 13 shades.