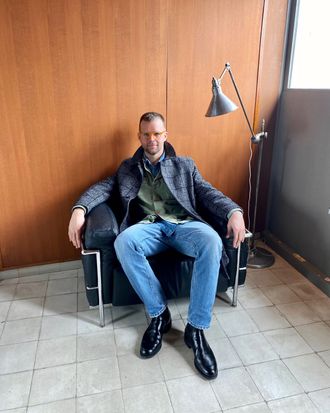 If you're looking for the most powerful hair dryer or the handiest chef's knife, those things can be easy enough to find. Other objects of desire are a little more taste-based. What's the next status water bottle or hand wash, for instance? If you have a burning question about the next fanny pack or Noah rugby shirt, Chris Black is here to answer it in a regular column.
Having recently purchased a car, I was hoping you could recommend some accessories to zhuzh it up inside? Thinking something a little more dignified than a royal pine air freshener.
I have not owned a car in a VERY long time. But luckily for you, I ride in them a lot.
Air fresheners are the worst, every Uber smells like feet and Little Trees Black Ice. You can't suffer the same fate. Luckily, Japanese brand retaW makes a chic "fragrance car tag" to keep your whip smelling good. Natural Mystic, a spicy mix of patchouli and vanilla, is my favorite and will impress any passenger.
You will also need a reusable cup to shuttle your piping-hot bean (of loose-leaf) brew to and from the office. Kinto's travel tumbler is the perfect option. The cap expertly mimics drinking from a glass or mug, and it will keep whatever you are sipping at the ideal temperature. Its simple and beautiful design is just a bonus.