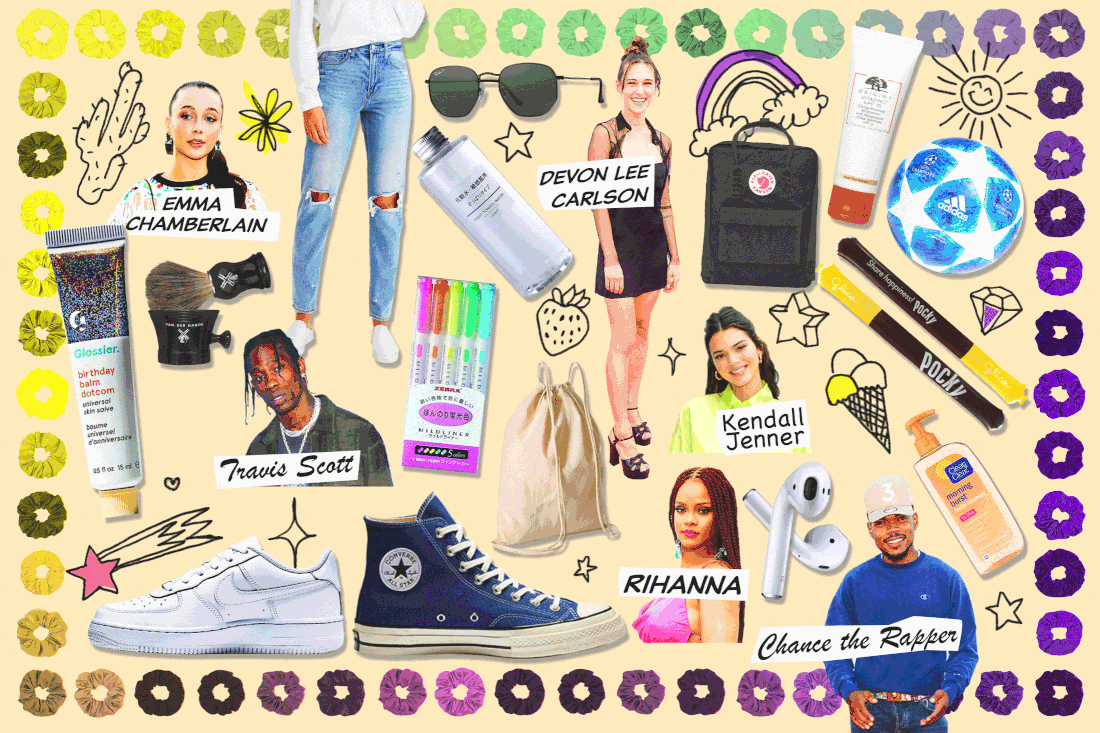 Photo-Illustration: Stevie Remsberg; Photos: Shutterstock (Devon Lee Carson), Getty Images (remaining), Courtesy of the retailers
Over the past couple of months, we posed a slew of shopping questions to more than a hundred teenagers across the city: from neighborhoods including Astoria, Bed-Stuy, East Harlem, Jackson Heights, Park Slope, Ridgewood, West Village, Williamsburg, Woodside, the Upper East Side, and more. (We specifically focused on New York teens as they do, in fact, have a history of knowing it all — biased though we may be.) From our pool of responders (71 percent of whom identified as female, 27 percent as male, and 2 percent as non-binary), we got some surprising insight on the cool factor of denim jackets and Devon Lee Carlson, some less surprising feedback on backpacks and Airpods, as well as more opinions than we ever imagined about the case for Converse Chuck 70s vs. Nike Air Force 1s. Whether you're shopping for the teen in your life or the teen who still lives inside of you, here are 13 takeaways culled from our discerning pool.
1. Favorite style of jeans: The Mom Jean
Although mom jeans, in general, had an overwhelming presence in our survey, American Eagle's high-waisted mom jean was the one that got the most mentions. As one teen named Phoebe put it: "They are super soft and sturdy, and they're super versatile. I can roll them up or leave them down depending on the aesthetic I'm going for." Another of our respondents, Celina, noted: "I just love the quality of the denim; it's very durable but also flexible — it's possible to distress them on your own if you want. And the waist fits snug but allows movement, so you don't feel suffocated."
Honorable Mentions
"I like H&M's Mom Jeans because I like their more relaxed fit. In general, H&M's jeans are affordable, which meant that I was able to try a variety of their styles before I landed on these, which are my favorite." —Maddy
"These Hollister's Vintage Mom Jeans go well with a number of tops and shoes, mainly because they're a nice dark color; versatility is a factor I look for when shopping for clothes. I usually wear them with a red sweater and boots. They're comfortable to walk in." —Amy
Plus, our solution for the teen seeking 'really distressed' boyfriend jeans:
Among her survey responses, one teen named Liznanette told us that she was still on the hunt for her dream pair of jeans — "a boyfriend style that is really distressed." (She also sent in a street-style inspiration photo that is too low quality to include here.) We put the Cut's fashion news writer Emilia Petrarca on the case, and here is the very close match she turned up on Liznanette's behalf.
"These BDG 'Mom Jeans' from Urban Outfitters — where I used to get all my jeans as a teen — seem distressed enough for your liking. In fact, they're described as 'destroyed.' They've got a high waist, and a boyfriend baggy fit. I think you don't want jeans like this to be too baggy, otherwise you'll look like you stole some jeans from the garbage. But hey, maybe that's what people are into these days, who am I to judge. If you'd like to go a little less 'destroyed,' Levi's has some good options, too." —Emilia Petrarca
2. Color preference: Melodramatic Purple
A specific melodramatic purple product mentioned was this nail polish; another teen pointed to this millennial pink planter as a favorite home-décor item.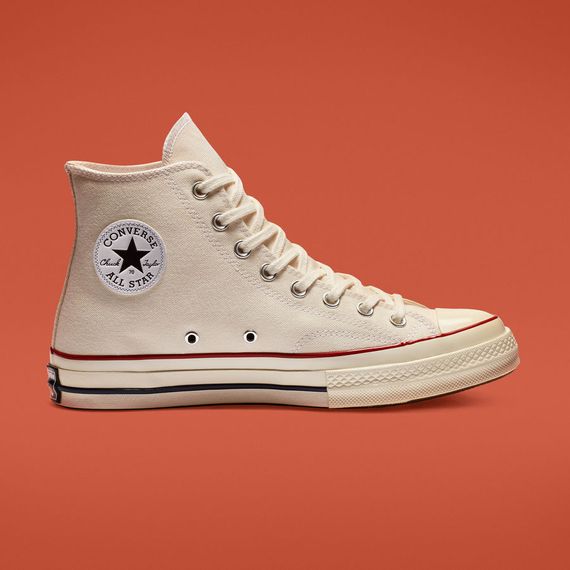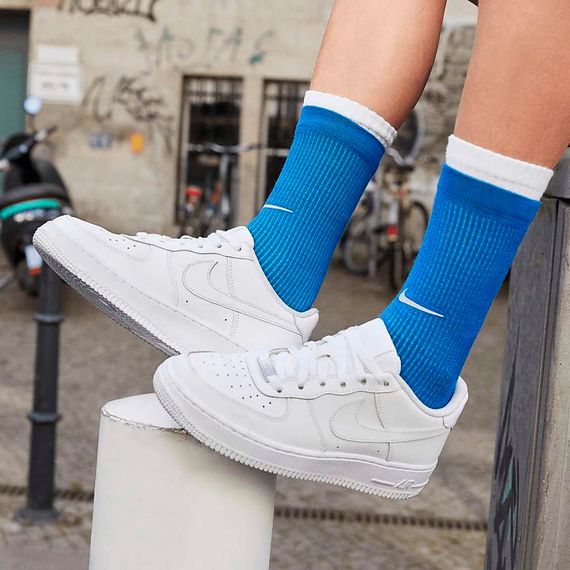 We asked two of our respondents in either camp — No Agency models Lumia and Sabrina — to defend their allegiances to Converse Chuck 70s and Nike Air Force 1s over text chat. Read it here, in all its intensity, complete with digressions about veganism.
4. String Lights!
Four teens explain our poll's most popular piece of décor.
"My fairy lights give my room a warm and cozy atmosphere! After a long day at school, I drop my backpack, go to my room, and turn on my fairy lights. The warm hue that these lights create help me de-stress and unwind."  —Phoebe
"I love these lights because they help to easily enhance and change the tone of the room. Besides that, they are just fun to play around with and look at." —Jada-Renee
"My lantern string lights give a nice homey/warm feeling to my room. Most of the time I don't even use my actual lights and just leave the lanterns on with a candle burning to make it feel more cozy." —Florence
"I can hang my Polaroid pictures on these string lights up on my wall, and have them be all lit up so I can look at them while I'm reading before bed. Plus, they kind of give a calming and soft aesthetic to the whole room." —Sydney
5. The Everything Brand: Muji
It was mentioned across several product categories, including…
Beauty
Wellness
Décor
Accessories
Travis Scott, Emma Chamberlain, Rihanna, Kendall Jenner, and Chance the Rapper were all called out, too — but not nearly as often.
The Instagram star and iPhone-case designer appeared more than any other name in response to the question of who most influences your style. "I think it's how confident she is, willing to try and wear weird or different things," explained one teen. "Clothes I see on her that I probably wouldn't like regularly, I like on her. Like here, here, and here. This (tie-dye) outfit isn't that weird but I think it's really bold and I don't wear that much color but this outfit makes me want to." Another respondent added: "I really love her '90s aesthetic. I have been super into grungy looks. Her smudged eyeliner, small sunglasses, and baggy jeans are good examples." (Read what Devon can't live without here.)
7

.

H

e

r

e

'

s

h

o

w

d

e

n

i

m

j

a

c

k

e

t

s

,

s

c

r

u

n

c

h

i

e

s

,

a

n

d

m

o

r

e

w

e

r

e

g

r

a

d

e

d

,

a

c

c

o

r

d

i

n

g

t

o

c

o

o

l

n

e

s

s

.
8. And in the backpack corner…
The most popular (and least surprising) choice was Herschel
Honorable Mentions
Fjallraven Kanken (also not surprisingly) was the second favorite.