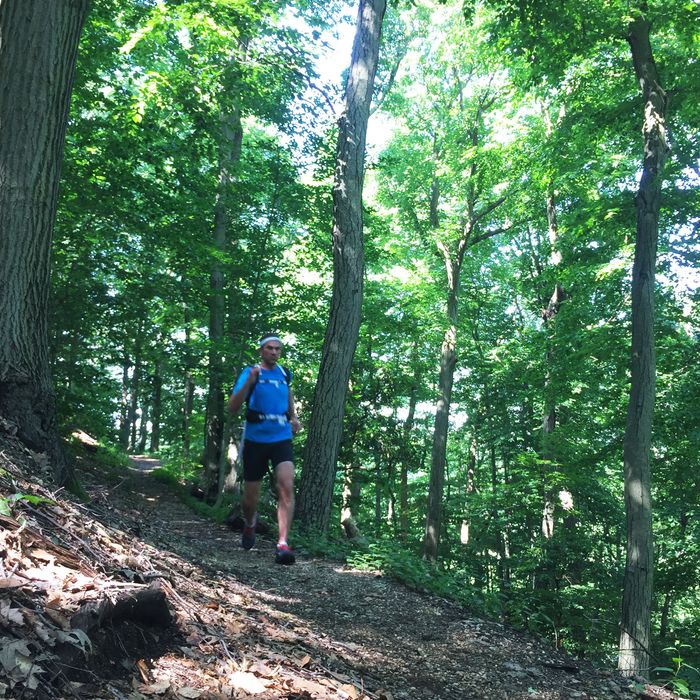 The author in his Columbia running shirt.
Photo: Courtesy Steven John
If you're going to run when it's hot out, or even if you're going to be sweating on a treadmill, you need to wear the right shirts. Any runner who's logged miles in cotton shirts knows what I'm talking about — cotton tees soak fast and dry slow, they smell while wet, and if you work out in them enough times, that odor will never come out no matter how much you try to scrub it out.
But with the proper running shirt made of quickly evaporating materials, you'll stay cool and dry (or as cool and dry as you possibly can). On the hottest days, they actually make more sense than going shirtless, not only keeping you cooler but protecting you from the sun, too. These are the five running shirts I rotate through all summer long and well into autumn.
My go-to running shirt
The running shirt I wear on the hottest days
The running shirt I wear for extreme sun
The running shirt I wear for sprints