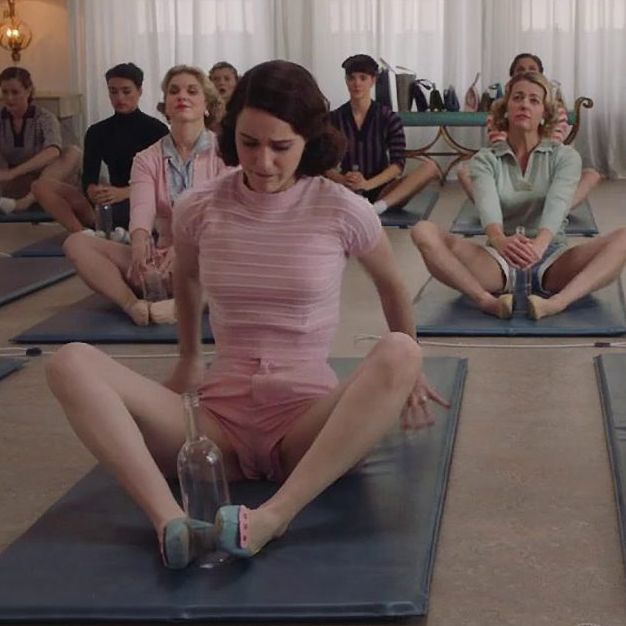 Pilates, which targets the abdominal, lower back, and butt muscles, is a near-surefire way to achieve a strong core — but first you'll need a good mat. While yoga mats tend to get the most attention, Pilates mats come in many forms, too, and often offer more padding than a yoga mat, which is helpful when you're rolling. There is some overlap between yoga and Pilates mats, but the ones for Pilates tend to be thicker, which protect your spine while you roll, vertebrae by vertebrae, up and down the floor. And, unlike the classic Pilates Reformer machine, a mat can go anywhere. As Sonja Herbert, founder of Black Girl Pilates, notes, a Pilates mat allows you to "continue your practice outside of your sessions plus your work on memory and focus."
We spoke with seven Pilates instructors and studio founders about their favorite mats, and they hit on some common themes: thickness, durability, ecofriendliness, and portability. Here are their picks for the best mats for Pilates, with suggestions for those with bone sensitivities, and for people who need a longer mat or want a mat they can take anywhere.
Most-recommended pilates mat
Four of the experts we spoke to recommended Pilates mats from Balanced Body, and each for a different reason. Marina Kaydanova, founder of BK Pilates, prefers these mats because "they are thicker and the extra padding feels better on your back." The extra padding is particularly good for Pilates, she says, because "you roll up and down, giving each vertebrae a chance to touch the mat" and a padded mat "just feels much better." Rodrick Covington, CEO and founder of Core Rhythm Fitness, also praises this mat for its "superb cushion," and notes that it has a powerful nonstick grip. "It literally doesn't move until you roll if up off the floor," Covington says.
Karen Lord, owner of Karen Lord Pilates Movement in Venice, California, also recommended mats from Balanced Body — specifically the EcoWise mat, which she describes as "thick and really durable — they don't tear," and "the most nontoxic out there." The mat is free of latex, PVC, and chloride, which, Lord emphasizes, is important because other mats can produce "off-gassing," which is the release of chemicals in the form of gas from plastic products. Sonja Herbert also recommends the Balanced Body EcoWise Mat. She calls it "very economical," and "very supportive for the spine and all exercises for the mat."
Best long-lasting mats
Hugger Mugger was another brand that came up repeatedly on our experts' lists. Erika Bloom, of Erika Bloom Pilates, loves Hugger Mugger's Sattva Jute Yoga Mat and says, "There is no other mat that is this good!" She likes the mat because "it's thick and more cushiony than most yoga mats," which is helpful because "you need a little more padding in Pilates." It's long-lasting, too: "I've had mine for almost 15 years now and use it at least twice a day!" she says. "Because of the nice price point, I have one in my car, a few at home, and a handful at each of my studios so I can easily practice on my own or with my loved ones and clients."
Covington also named Hugger Mugger mats as his "favorite," and praised the mat's "super-thick and complete nonstick grip that lies down on the floor perfectly."
Best Pilates mats for sensitive knees and spines
A couple of experts recommended the brand Airex, which Rebecca Lubart, founder of Dynamic Body Pilates, says is "great if you have sensitive knees or a sensitive spine, so you're not kneeling directly on the floor." The cushioning of the mat can be used to avoid stress on sore body parts. Lubart says, "If you have sensitive wrists for weight-bearing exercises like plank, push-ups, or down dog, you can roll up the edge of this kind of mat to make a little shelf for your wrist so the angle isn't so acute or stressfull. This is a better mat for exercises like rolling like a ball where you might find yourself wanting a bit more cushion. I would, however, get a mat cover of some kind. If you are going to get sweaty with bare hands or feet, it will get slippery."