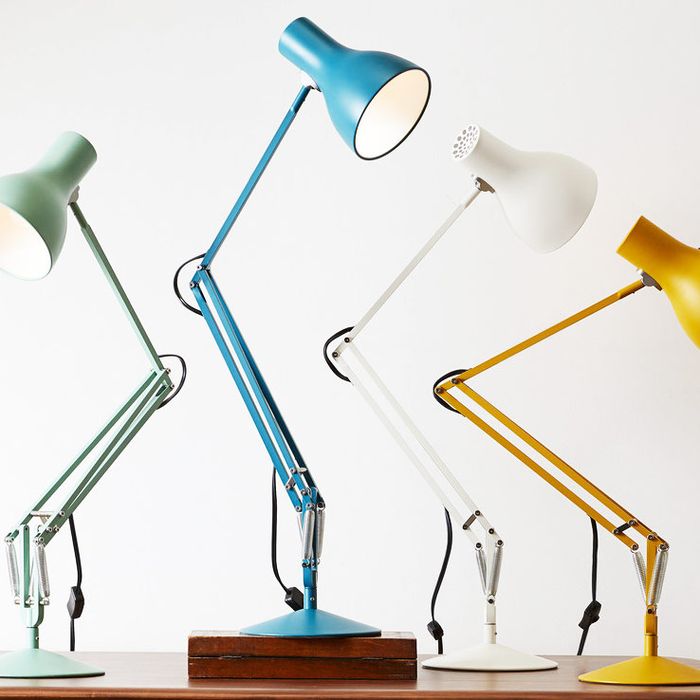 A desk lamp's job is to illuminate your work space in the most efficient way possible. How it looks is also an important consideration to make, and largely one that's subjective. It's why certain architects swear by an industrial-style task lamp that hasn't changed since the '30s, while other design-world people might prefer sleeker, dimmable 3-D-printed options they can tote from room to room. When seeking your own perfect lighting setup, there are some key elements you want to look for, like adjustability, design, and light source. Here, we consulted architects, interior designers, and other folks who value form as much as function. Read on for their picks, which come at a range of prices and include a desk lamp for just about everyone.
Best overall | Best with clamp mount | Best (less-expensive) clamp lamp | Best affordable industrial | Best affordable retro-style | Best adjustable with USB and wireless charging | Best with weight-balanced adjustable arm | Best with pleated shade | Best portable | Best 3-D-printed | Best colorful
What we're looking for
Adjustability: A good desk lamp should be adjustable, allowing you to direct light to suit your needs. Some allow you to pivot or rotate the head of the lamp, while others allow you to also adjust the light fixture's neck (or arm) by way of articulated joints or a telescoping arm. Whether you require a fully adjustable light or one that's less technical, the lamp should be easy to operate.
Design: Related to adjustability is the lamp's design and how it looks. Lamps with articulating parts will, by nature, have a more industrial look, while more stationary ones will emphasize style over functionality. Depending on your preference, consider a lamp's aesthetic in relation to your work space. Do you want something that fades into the background or a lamp that's more of an objet that adds a bit of color or style to your desk?
Light: Most desk lamps come with an LED light, an incandescent bulb, or a CFL bulb, and depending on the lamp itself, bulbs can be swapped out depending on your preference. (Generally speaking, an LED light is more energy efficient than a filament bulb and will last a lot longer.) For some folks, the more important consideration may be whether the lights come with a dimmer function, which allows you to adjust the brightness of the light, so I called that out where relevant.
Best overall desk lamp
Best industrial desk lamp with clamp mount


Best (less expensive) clamp lamp
Best affordable industrial desk lamp
Best affordable retro-style desk lamp
Best adjustable desk lamp with USB and wireless charging