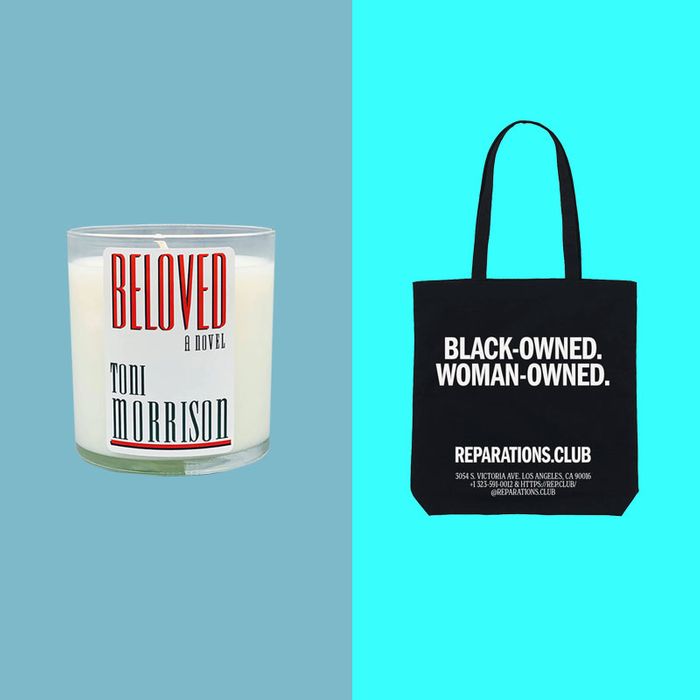 Photo-Illustration: The Strategist
Book-loving friends seem easy to shop for — just buy them a book, right? But if you stop to think about it, do you have any idea exactly which book? Do you know what they've already read? Do you know the celebrated authors they secretly hate and the unheard-of ones they love? Luckily, you can avoid that mess by giving a book-adjacent gift instead, be it shelves for keeping their tomes in order or an especially nice-looking bookplate. We spoke to writers, editors, publishing people, a professor, and other avid readers to track down the best gifts for bookworms — that aren't books.
Gifts for nocturnal readers
"I'm a slightly old-fashioned reader, which means that I prefer to do all my reading in bed," says writer Molly McGhee. "There's something about being horizontal that makes a book that much better." For late-night readers like herself, McGhee recommends this "true game changer" of a reading light. "The amber hue keeps the blue-light blues at bay," she says. "Plus, I don't wake my partner up while I'm reading, and I can wind down without feeling like I'm staring at a screen."
Evan Dent, manager of 192 Books in Chelsea, has another suggestion for nighttime readers, especially those who stay up later than their partners: "I often like to read a little later into the night than my girlfriend wants to stay up, so she got me this lamp for my bedside table," he says. "It's got a dimmer on it, and the shade shapes the light pretty well so that you can keep reading without disturbing someone trying to sleep next to you." Dent uses the open base of the lamp for storing books, notebooks, and any other bedside items on his nightstand.
Gifts for reading more comfortably
Rachel Krupitsky, who works in social media and audience development at Penguin Random House, said her dream gift would be "a vacation to a quiet island where I could read in peace," but she'd gladly settle for nice noise-canceling headphones to simulate an oasis even on the subway. If you're interested in giving the gift of perfect silence, Traci Thomas, who hosts books podcast The Stacks, likes these headphones from Beats, which come in a variety of colors and are a bit more affordable than the Sony ones. "They're perfect for audiobooks or just reading in peace," she says.