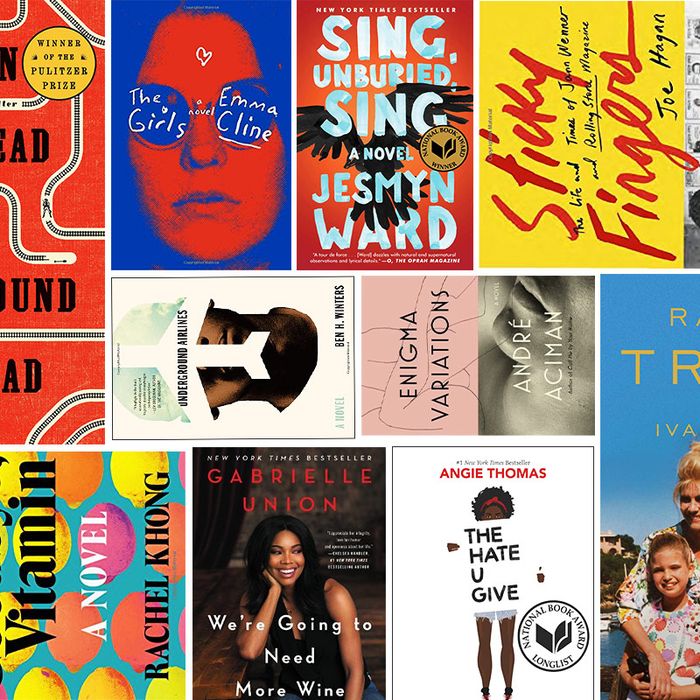 As the year comes to a close and best-of lists start making their appearances (see a very good example here and another very good one here), I got to thinking about the reasons that I read books myself. Sure, I'm looking to be moved or delighted, but to be honest, in the season of holiday get-togethers and work "parties," I'm also looking for things to talk about.
So I decided to poll a few publishing and publishing-adjacent friends —editors, writers, publicists, avid readers — about the books that are "in the air." Note: This is a totally unscientific, highly biased, very specific person's list of books to know, but if you've ever been asked, "What are you reading?" and felt the chill of flop sweat, the little survey helped me (and if you have something to add or quibble with, please! Dialogue's the idea.)
Definitely a conversation starter, in a "Yes, I actually read that and here's what" sort of way. As one writer friend says, "It sheds light in the weirdest ways on how zinging between poverty and wealth creates a bizarre relationship with materialism and showing off."
It's the Confederate effect — you must have some kind of opinion on at least one of the three Civil War alternative-history novels. (Okay, The Underground Railroad's Pulitzer and National Book Award might be worth noting, too.)
Technically YA, but so was Harry Potter. Thomas's novel confronting police brutality was already a big deal when it got long-listed for the National Book Award. Then it got banned, so of course, talked about.
Love it or hate it (I hated it!), you have to think something.
A new George Saunders will always be an event — his first novel (and Man Booker Prize winner at that) is especially relevant.
This isn't just shameless promotion — Strategist contributor Rachel Khong has been getting lots of buzz for her book about a woman who returns home to care for her father with Alzheimer's, and it's been popping up in conversations since its debut.
Stephen King called it an heir to Gone Girl, which is enough to send two rabid fan bases scrambling.
I've been one-upping everyone who's seen and swooned over and then read Call Me by Your Name by saying, "Oh, but what about the new one?"
In the Venn diagram of books that are on best-of lists and books that are talked about, this smacks right in the center. Also, this is superficial, but that cover is siiiiick.
If you're in the type of circles that talk about books, you'll probably be talking about this media-centric title.
Egan's 2010 book A Visit From the Goon Squad won the Pulitzer Prize, meaning her new (well-reviewed) novel has been bopping around book-club emails for months.