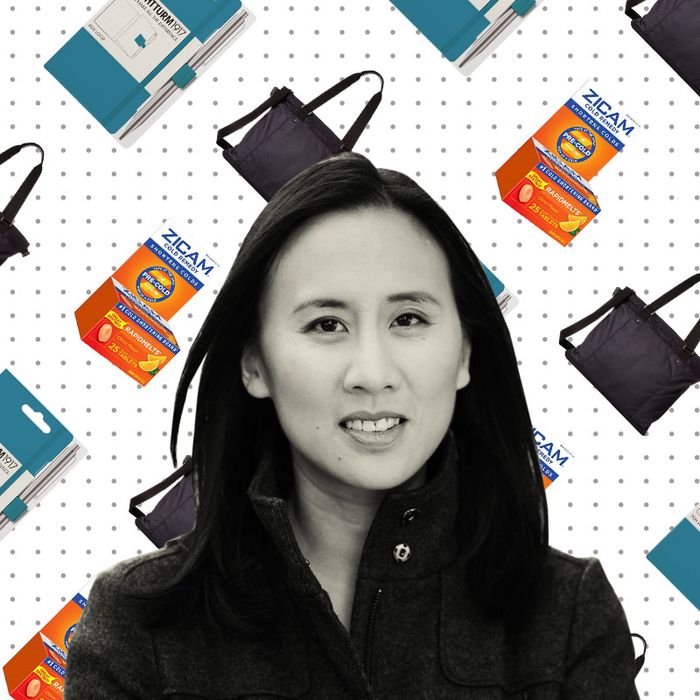 Photo: Strategist, Portrait by Kevin Day Photography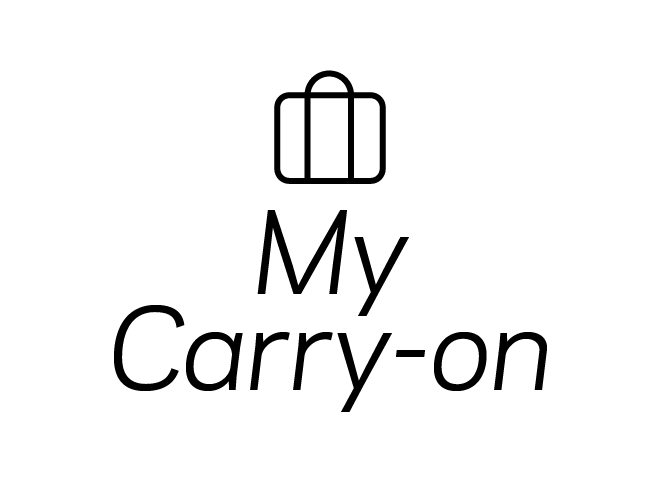 The winter holiday season is here, which means, for many of us, winter holiday travel. To help us decide what to pack (and what to pack it in), we've enlisted some celebrities to tell us what they're lugging. Today, the travel essentials of novelist Celeste Ng, who just completed her book tour for Little Fires Everywhere. Welcome to My Carry-on.
Just before I went on book tour, a friend gave me this, and I wish I'd had it years ago. [Editor's note: We've named it the best travel pillow, too.] It's incredibly comfortable, super light, and way easier to pack than a regular travel pillow. I usually can't sleep on planes, but with this, I did and do.
Yet another friend gave me this travel blanket — apparently, I have well-known travel anxieties. It's super soft, rolls up really small, and can double as a scarf or a wrap. I think of it as my secret superhero cape (slash grownup security blanket).
Two days into my four-week book tour, my well-traveled tote that I'd carried for years bit the dust, and I had to replace it on the fly. This Timbuk2 bag is built like a tank and has a pocket for everything — it's my Leviathan. There's a hidden expandable pocket in the middle that's supposed to be for a yoga mat, but I stick my jacket and a snack in there.
I play music on my phone to fall asleep when I'm on the road and as an alarm clock to wake me up, so I need it nearby — but there are never outlets by the bed in hotels! This superlong charging cord solves that problem. And I guarantee next time you're in an airport sitting comfortably in a chair with your phone plugged in eight feet away, instead of crouched on the floor by the outlet, people are going to ask where you got the cord.
I keep a writer's notebook and also put all my daily schedules and to-do lists in it. Leuchtturms are my favorites — they come in beautiful colors, have page numbers, and are just the right size to fit in my purse. I prefer the dotted pages, because they're helpful when I need straight lines and easy to ignore when I don't. Compared to a Moleskine, the paper is thicker, there are two ribbon bookmarks, and they come with stickers for labeling and archiving afterward (nerd bonus); plus, at least at my local stationery store, they're cheaper than Moleskines to boot.
I stick on this pen loop and keep my notebook in my bag at all times.