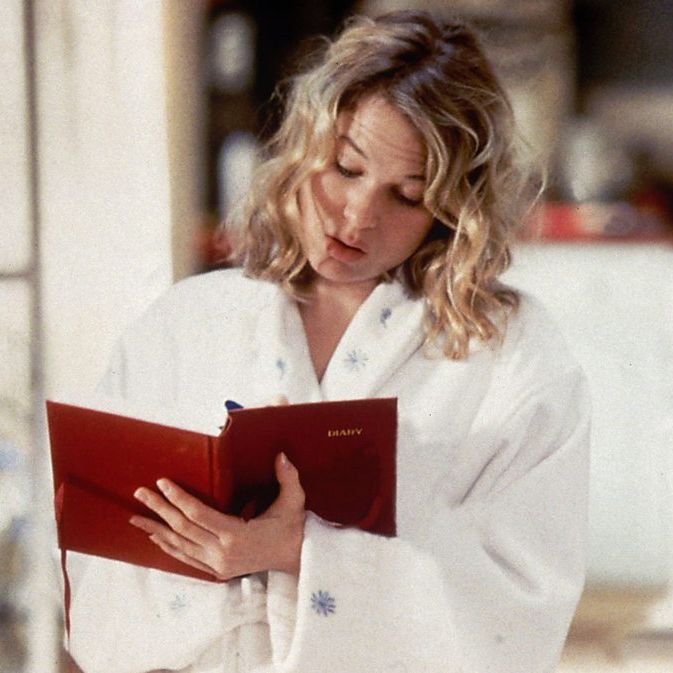 Photo: Universal Pictures
Whether you're gearing up for a new school year, or simply in need of a fresh place to journal and jot down lists, a good notebook is a daily necessity. But with so many options out there — from hard and soft covers to spiral-bound and sewn — it can be hard to pick the right one. So, while we've written about some of our favorite notebooks before — including the best notebook for bullet journaling and the minimalist Japanese notebook with a cult following — here, we've rounded up the best notebooks, as praised by the most enthusiastic reviewers on Amazon.
Related article: 100 Best Notebooks | Best Planners for 2021
Best-rated notebook
More than 20,000 reviewers give this Amazon Basics notebook a five-star rating, with the majority describing it as a quality notebook for a good price. "It has the same high quality hardcover and binding of notebooks twice the price," one says, adding, "The paper is just the right shade of off-white and thickness so that ink does not bleed. The writing experience is smooth and the size is perfect to keep in a suitcase, bag, jacket pocket (large) or hand-carry." Another writes, "Ghosting can be seen on the back of papers, same as Leuchtturm 1917 papers, but zero bleeds through, same as Leuchtturm 1917 papers." Compared to the Moleskine, "There is no real difference in quality, the paper feels the same and there is a back pocket," according to another reviewer. In addition to its no-bleed, sturdy paper, the outside of this notebook is pretty durable too, "even when jostled around in the trunk of a car with hostages," one reviewer jokes. "Elastic keeps the cover closed so my enemies can not see my plans to destroy them."
Best-rated (less expensive) notebook
Reviewers are as impressed by the quality of this notebook as they are with its low price tag. One "repeat customer" who notes how inexpensive it is likes that the notebook is "sturdy" enough to "turn it inside out to where I'm at [and] then back again days later without them falling apart." Another reviewer who says that the pricing is "on point" writes, "I LOVE THESE. No more page ripping like in spiral bound notebooks. I still fold these back and have no issues." And even a high school English teacher attests that they're a "quality product at an affordable price." They write, "My students use theirs every day (they don't exactly handle things with care) and they are holding up extraordinarily well."
Best notebook for bullet journaling
"It really is the ideal, classic black notebook," one reviewer says of this very popular dotted notebook — which ranked eleventh in our comprehensive testing of 100 notebooks — and it's the one that Ryder Carroll, who invented the Bullet Journaling system uses. And it's a classic for a reason: "Six months into this bullet journal experiment and I find myself more organized and prepared than my previous 'I'll remember that' attitude," one reviewer writes. A few reviewers say that the paper is also fairly sturdy. "I painted a quick wash of watercolors and it did not tear," one reviewer writes. Another says, "The paper isn't so thin that my pens and markers bleed through to the next page but it isn't thick enough that you can't see the dark marker from behind the page." And other reviewers confirm that there is some ghosting but no bleeding.
Best (less expensive) notebook for bullet journaling
Nearly 10 percent of five-star reviewers use this Minimalism Art for bullet journaling, a handful of whom specifically write that the notebooks are not only "less expensive than Moleskine and Leuchtturm hardcover notebooks, but actually of better quality! Thicker pages (no ghosting), leather-like cover, back pocket, elastic closure, ribbon bookmark — it's all here!" Another previous Leuchtturm user agrees that the quality of this Minimalism Art notebook is "just as good or maybe even better" than our pick for the best-rated bullet journal, and a third reviewer adds that it has all the same features of premium bullet journals for a fraction of the price: "This is the kind of journal that feels so nice it's intimidating the first time you write in it, but at the price it's affordable." Over 100 other customers comment on the soft-yet-sturdy feel of this notebook, including one self-described "incredibly picky" notebook user who describes the paper and cover as "so sturdy and soft, like straight-up luxurious feeling, all for under 10 bucks."
Best durable notebook
Strategist editors are long-time fans of Moleskine notebooks, as are many Amazon reviewers."I have been keeping sketchbooks and journals for over 30 years and have never found anything better than Moleskine," one writes. "Reasonably priced, archival paper and sturdy enough to put up with being stuck in backpacks, overnight bags, sketch kits and dragged all over the planet on my travels." A main selling point of these classic notebooks is how well they hold up over time. "The exterior cover is made of a solid material that has resisted water spillages in the past," one writes. Another admits theirs is now completely destroyed after two and a half years of use, but it was a tough time: "During that time, this notebook had many 'roles' kicking around the cab of my delivery van. Besides being an ordinary notebook, It also has been used as a writing surface, a lunch tray, a bug squisher, a sun shield, a weapon, and everything else between. No other notebook would survive half of that as well as this has." Reviewers also point out that ink does not bleed from page to page, even when writing with fountain pen, and according to former Strategist writer Hilary Reid, who tested a larger version of this notebook, the page quality is "excellent and has that classic Bavarian-cream color of all Moleskine pages."
Best gridded notebook
One reviewer thinks this notebook is "handsome and sturdy enough to house your Will, or your very best poetry," but more than a quarter of reviewers just like it for the grid lines on the paper, which "are visible but sufficiently light to allow writing, artwork, notes to appear without the visual chaos of some notebooks' too-dark grids," another reviewer explains. An engineer says, "I also love using graph paper as I find it easier to both write and draw on the same sheet, while also having rough guidelines for scaling a design," and it seems to be favorite among architects, too. No matter your profession though, the paper quality got most reviewers' attention. "The paper is of a quality approaching that of the expensive wedding invitations you regretfully passed up," one says. That means the ink doesn't bleed through. "I've tried everything from pencil to the wettest fountain pen on this paper and can happily report that the paper withstands everything," one user writes. "No bleed-through, no feathering, and ghosting ranging from nothing to 'if I strain I can just make it out.'"
Best notebook for fountain pens
Over 100 reviewers say this notebook's pages can more than accommodate the ink from fountain pens. "There is no bleeding or feathering. And sheen and shimmer does show up fairly well on the pages," one reviewer writes. Another says, "The ink I use is a really wet J. Herbin Eclat de Saphir with a medium-sized Japanese nib and the pages take the ink like a champ." They add, "There is no bleed through whatsoever and I was incredibly impressed." The other benefit of the thick paper, even if you're not using a fountain pen, is that it's hard to smudge the ink across the page. When Strategist senior editor Anthony Rotunno tested the spiral version of this notebook for our ranking, he said, "I am a lefty, and I tested all my notebooks with a pencil, and this excelled at the smudge test."
Best five-subject spiral notebook
This spiral notebook is a hit among college students on Amazon. "The five subject aspect is perfect for the standard college student," one says. "I've been using these since I was a freshman — I'm now a junior — and they are perfect for hefty college use." Each section can be dedicated to a different class, and according to one engineering student, they last an entire semester: "I usually take about 18 credits every term and this has plenty of space for me to take notes on." As far as the quality goes, the pages are thick enough that ink does not bleed through the page, which means "both sides are still useable." Another reviewer says that the "pages flip smoothly through the rings."
Best set of college-ruled spiral notebooks
Students, and parents of students, love these college ruled notebooks. "No unraveled wires, no torn covers, as happens often in the war zone that is the big box store back to school aisle," one reviewer writes. Another says, "For about the same price and quality as going to Walmart, I got all the notebooks my kids will need for school this year and I didn't even have to leave my house." Students of all ages, from college to elementary school, use them happily. One parent homeschooling their 7-year-old through a global pandemic writes, "These lined notebooks are so helpful for improving her writing but we have been using them everyday for her school work."
Best set of college-ruled composition notebooks
Reviewers who prefer composition notebooks to spiral ones love this Amazon Basics set, including one who says it's "great value, and nice not to have a spiral since I'm a lefty." One college student taking online classes says the notebooks "are the perfect size to fit into my desk organizer," and appreciates that they're large enough to "even put things I print off into them!" And while the notebooks are technically college-ruled, another reviewer points out they're "perfect for elementary school students" because "they last the whole year if they don't skip pages, [and] they are quite durable. Even the most disorganized, disheveled student will have his/her book intact at the end of the year."
Best soft cover notebook
Of this Moleskine's nearly 6,000 five star reviewers, well-over 100 of them call out its soft cover. "The cover is very supple, soft and durable," writes a reviewer who also likes that the pages are "sewn in rather than glued." Another devout purchaser who claims they've "been using Moleskine for the last 8 years or so" notes that the "soft flexible cover is ideal for being on-the-go, because you can always bend it back and around unlike the hardcovers." And a third reviewer who's "tried countless notebooks from various brands" keeps coming back to this one because "the quality of the paper is amazing and something about having a soft cover makes it more comfortable for me to lug around in my bags."
Best steno notebook
"They're steno books — nice and solid for note-taking and list-making," writes one reviewer, and more than 80 percent of reviewers give this classic notebook a five-star rating. "I'm probably a hopeless old dinosaur because I don't use my phone to organize my life … but stuff written down by hand, doesn't get lost or disappear into cyberspace or become inaccessible due to some technical glitch." One reviewer likes that with this particular steno pad because, "the lines fill the entire page and are a little closer together, providing more lines to take notes." And given the size, most reviewers use them for things like to-do lists, grocery lists, meeting notes, and reminders. Though a few do say they use it for school; it's sized for shorthand writing, but it also helps anyone who has a smudging problem. "As a lefty, I can't stand having a spiral on the side — it gets in the way of writing," one explains. "The solution? get one with the spiral on top, of course!"
Best ecofriendly notebook
In addition to being well-constructed, this Dingbats notebook is sustainably crafted from degradable, recyclable, and vegan materials — and that's what convinces many reviewers to pick it over others. "It can be difficult to find a product that looks cute and is functional but vegan. This one checks all the boxes," writes one reviewer, who also describes the notebook as "high quality," with a "durable cover." Another reviewer, who finished writing a book in this notebook, agrees that in addition to its long-lasting cover and pages, "What's really special is the company's commitment to the environment and wildlife" — pointing to Dingbats' ongoing contributions to the UK World Wildlife Fund. In addition to including details in each notebook about endangered species, the notebook includes an index, future log, and bullet keys, which over 100 customers say make it great for bullet journaling. The features are "time savers, but pretty subtle and unobtrusive" says one bullet journaler, who appreciates the company's commitment to sustainability and this journal's "smooth yet sturdy" pages.
Best waterproof notebook
"I'm only half-joking when I say these notebooks kind of make me mad," writes one reviewer. "I'm upset that nobody told me about them sooner!" This reviewer lives in the Pacific Northwest and says, "They are perfect for wet and rainy weather as well as anything else you can throw at them." Dozens of other reviewers also say this little top-spiral notebook holds up to its waterproof claims. "The paper in these notebooks truly can be used in the rain with no problem, yet there is no need for a special pen, and of the dozen or so I tried work just fine," one writes, while another says, "Yes, I have put them thru the laundry (both the washing machine and the dryer) and when I realized what I had done I didn't feel too badly — The writing was still on each page." They can even withstand more intense situations. "I've tested them TOTALLY SUBMERGED for 12 HOURS with very favorable results," one writes, while a phlebotomist says, "This notebook even repels blood and other bodily fluids when accidents happen." Its durability combined with its compact size make a lot of reviewers call this the perfect EDC or everyday carry notebook. When Strategist editor Simone Kitchens tested this she felt the same saying "This shrunken notepad is best equipped for grocery lists, daily tasks, or highly abbreviated notes. It takes up minimal room in a bag or coat and could be stuffed into a back pocket."
Best reusable notebook
We first wrote about the Rocketbook in 2018, when writer Steven John reviewed it and loved it: "Scrawl notes as you usually do, and once you're done, wipe them off and start over — ad infinitum." And Amazon reviewers also love this high-tech, reusable notebook that "allows you to scan handwritten notes with your phone and then send them where you direct, to be stored, retrieved, and reviewed," as one explains. More than 34,000 reviewers give this five stars, and many find it to be the best of the reusable notebook options, because of how easy the app is to use and how close it is to the traditional note taking experience. As far as the accompanying app goes, "The scanning is perfect, it captures the colors, exposes the page with the right lighting, and crops and adjusts the page properly," according to another reviewer. It's not a traditional notebook, but if sustainability is your goal, it's a good choice.
Our Methodology
The criteria for inclusion in a People's Choice post are based solely on the number of reviews and the average customer ratings. All of the products that we include in a People's Choice post must:
Feature more than 100 customer reviews,

Maintain an average rating of at least 4.1 stars,

Be fulfilled by Amazon.
We start the process by looking at all of the products in a specific category from a specific merchant. In this case, we started with a list of over 60,000 notebooks that you can buy on Amazon (found by searching "notebooks"). From there, we use Amazon's filters to narrow our search and eliminate any product with less than a 4-star rating, but Amazon isn't perfect: Random office products, like pens and backpacks, occasionally get thrown into the results mix, and some of the notebooks only have 4 stars, not 4.1, as required by our standards. We exclude those products as we sift through the notebooks that meet our criteria and begin looking for the standouts.
As we sort, we keep an eye out for products that we've written about or tested before — like the Rocketbook, the Leuchtturm1917 hardcover notebook, and the Moleskine hardcover notebook — but we also are looking to discover lesser-known, but well-reviewed, gems that we've never heard of before. We are humans, not robots, with over four years of experience reading through thousands of customer reviews, so if a product does not pass our sniff test, we will err on the side of excluding it from the post. We also reference ReviewMeta and Fakespot to help us analyze and identify fake product reviews.
How we choose each superlative
Once we have a full list of products that meet our criteria for inclusion, we start to organize them. There are two sub-headers you will find in every People's Choice post, including this one:
Best-rated notebook: The notebook with the most reviews overall, with at least a 4.1-star average.

Best-rated (less expensive) notebook: The notebook that meets all of our criteria for inclusion at the lowest price in the category.
In the case that a notebook has the most number of ratings and the lowest price, we will call it the Best-rated (and least expensive) notebook and remove the Best-rated (less expensive) pick.
The rest of the products are categorized based on what users are looking for and what reviewers are raving about. We read all of the Amazon reviews we can for each product that meets our criteria for inclusion, and give each product a superlative based on what reviewers on Amazon are saying — by reading through reviews and finding recurring themes and referring to Amazon's generated list of commonly used phrases and words — and what types of notebooks users are searching for on Google, using Google Trends. In this case, that includes:
Best notebook for bullet journaling

Best durable notebook

Best gridded notebook

Best notebook for fountain pens

Best five-subject spiral notebook

Best college-ruled spiral notebooks

Best college-ruled composition notebooks

Best soft-cover notebook

Best steno notebook

Best eco-friendly notebook

Best waterproof notebook

Best reusable notebook
We'll also refer to our previous reporting and testing on the topic to see if our experts and editors have any opinions we can share based on their testing and reporting.
How we update
We update these posts regularly, to ensure that each product is still fulfilled by Amazon and has over 100 reviews with a minimum 4.1 star-average rating. We will periodically add editor's notes if there are notable stock changes. We will also adjust our superlatives, as needed, to make sure you're able to easily find what you're looking for — or the best possible thing you didn't know you needed.
This post was first published on March 1, 2018. In the last three years, we have updated this post seven times. In this most recent update, the total number of products climbed from 13 to 15, with three new products added to the list and one out-of-stock product removed. One of those new products is the best-rated (less expensive) notebook — Mead's Composition Notebook, which is half the price of our previous best-rated (least expensive) notebook, the National Kolor Kraft's College Ruled Notebook, and has more reviews and a higher average rating. The best-rated notebook also changed: Amazon Basics Classic Lined Notebook, which was previously on the list as the best cheap-but-expensive-looking notebook, overtook the Moleskine Classic Notebook in number of reviews, earning it the top spot. We also added three new superlatives to the list to make it even more complete: best durable notebook (to which the still-highly rated Moleskine Classic moved); best set of college-ruled composition notebooks, and best soft cover notebook.
The Strategist is designed to surface the most useful, expert recommendations for things to buy across the vast e-commerce landscape. Some of our latest conquests include the best women's jeans, rolling luggage, pillows for side sleepers, ultra-flattering pants, and bath towels. We update links when possible, but note that deals can expire and all prices are subject to change.
Every editorial product is independently selected. If you buy something through our links, New York may earn an affiliate commission.