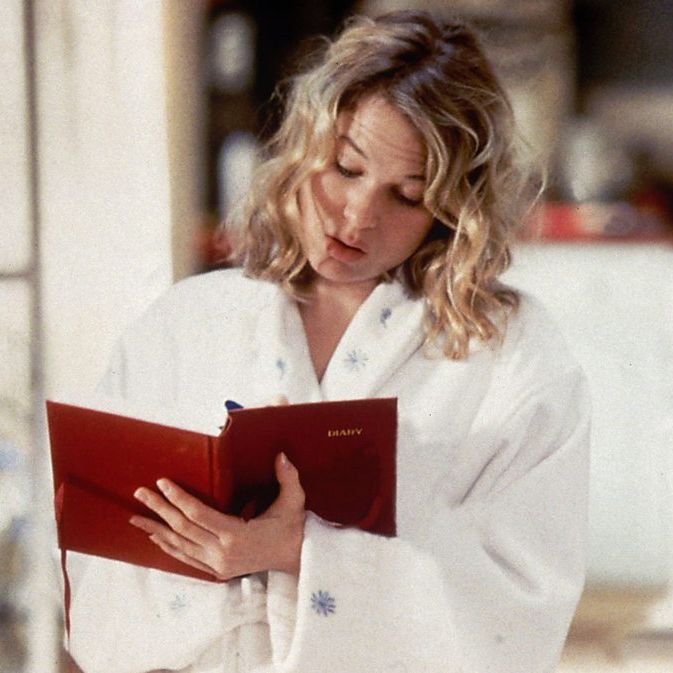 Photo: Universal Pictures
While we've written about some of our favorite notebooks before — including the best notebook for bullet journaling and the minimalist Japanese notebook with a cult following — here, we've rounded up the best notebooks, as praised by the most enthusiastic reviewers on Amazon.
Related article: 100 Best Notebooks
Best-rated notebook
Strategist editors are long-time fans of Moleskine notebooks, as are many Amazon reviewers."I have been keeping sketchbooks and journals for over 30 years and have never found anything better than Moleskine," one writes. "Reasonably priced, archival paper and sturdy enough to put up with being stuck in backpacks, overnight bags, sketch kits and dragged all over the planet on my travels." A main selling point of these classic notebooks is how well they hold up over time. "The exterior cover is made of a solid material that has resisted water spillages in the past," one writes. Another admits theirs is now completely destroyed after two and a half years of use, but it was a tough time: "During that time, this notebook had many 'roles' kicking around the cab of my delivery van. Besides being an ordinary notebook, It also has been used as a writing surface, a lunch tray, a bug squisher, a sun shield, a weapon, and everything else between. No other notebook would survive half of that as well as this has." Reviewers also point out that ink does not bleed from page to page, even when writing with fountain pen, and according to Strategist writer Hilary Reid, who tested a larger version of this notebook, the page quality is "excellent and has that classic Bavarian-cream color of all Moleskine pages."
Best-rated (less expensive) notebook
"There is no reason not to buy these if you like steno pads with quality paper," writes one former stenographer. Another reviewer says that this notebook is made from "Quality materials, easy to write on, and economical," though they do point out that the pages are yellow with a blue centerline, not white or cream. That centerline is why many love them for note-taking, though. "The layout works well with my brain, and the size is great for taking notes without feeling like there's a bunch of wasted space on the page," one says. As for the outside, one says, "The cardboard cover on them is heavier than some other cheaper priced steno-pads I have ordered." They continue, "I like the cardboard being heavier as it gives better support to the entire pad over all, keeping it and the individual pages crisper-looking over the life of the pad."
Best notebook for bullet journaling
About 15 percent of reviewers think that this is the best pick for bullet journaling, a style of note taking focused on intention, productivity, and extreme organization. "The paper is thick enough for me to use pretty much anything in, and it's very well made. No issues with the binding, it lays flat, the dots line up on both pages side by side," writes one reviewer. That thick, heavy paper means "I can use a marker and barely see it from the other side of the paper," another writes. It also has other features to help with bullet journaling, including pre-numbered pages, a pocket, tab indicators, as well as an elastic band and pen loop, which one reviewer says "is strong but flexible — I use so many different pens, but I like to carry my retractable Décimo fountain pen with me — it fits easily with no struggle and it feels very secure."
Best (less expensive) notebook for bullet journaling
"It really is the ideal, classic black notebook," one reviewer says of this very popular dotted notebook — which ranked eleventh in our comprehensive testing of 100 notebooks — and its the one that Ryder Carroll, who invented the Bullet Journaling system uses. And it's a classic for a reason: "Six months into this bullet journal experiment and I find myself more organized and prepared than my previous 'I'll remember that' attitude," one reviewer writes. A few reviewers say that the paper isn't as thick as some other notebooks they've used, but they're still fairly sturdy. "I painted a quick wash of watercolors and it did not tear," one reviewer writes. Another says, "The paper isn't so thin that my pens and markers bleed through to the next page but it isn't thick enough that you can't see the dark marker from behind the page." And other reviewers confirm that there is some ghosting but no bleeding.
Best cheap-but-expensive-looking notebook
More than 10 percent of reviewers compare this notebook to similar, more expensive, name-brand options, including the Leuchtturm and our best-rated Moleskine, and they say this AmazonBasics version is just as good. "It has the same high quality hardcover and binding of notebooks twice the price," one says, adding, "The paper is just the right shade of off-white and thickness so that ink does not bleed. The writing experience is smooth and the size is perfect to keep in a suitcase, bag, jacket pocket (large) or hand-carry." Another writes, "Ghosting can be seen on the back of papers, same as Leuchtturm 1917 papers, but zero bleeds through, same as Leuchtturm 1917 papers." Compared to the Moleskine, "There is no real difference in quality, the paper feels the same and there is a back pocket," according to another reviewer. In addition to no-bleed, sturdy paper, the outside of this notebook is pretty durable too, "even when jostled around in the trunk of a car with hostages," one reviewer jokes. "Elastic keeps the cover closed so my enemies can not see my plans to destroy them. You can use pencil or pen to write in it, but markers and blood seem to run through the pages."
Best gridded notebook
One reviewer thinks this notebook is "handsome and sturdy enough to house your Will, or your very best poetry," but more than a quarter of reviewers just like it for the grid lines on the paper, which "are visible but sufficiently light to allow writing, artwork, notes to appear without the visual chaos of some notebooks' too-dark grids," another reviewer explains. An engineer says, "I also love using graph paper as I find it easier to both write and draw on the same sheet, while also having rough guidelines for scaling a design," and it seems to be favorite among architects, too. No matter your profession though, the paper quality got most reviewers' attention. "The paper is of a quality approaching that of the expensive wedding invitations you regretfully passed up," one says.That means the ink doesn't bleed through. "I've tried everything from pencil to the wettest fountain pen on this paper and can happily report that the paper withstands everything," one user writes. "No bleed-through, no feathering, and ghosting ranging from nothing to 'if I strain I can just make it out.'"
Best notebook for fountain pens
More than 10 percent of reviewers say this notebook's pages can more than accommodate the ink from fountain pens. "There is no bleeding or feathering. And sheen and shimmer does show up fairly well on the pages," one reviewer writes. Another says, "The ink I use is a really wet J. Herbin Eclat de Saphir with a medium-sized Japanese nib and the pages take the ink like a champ." They add, "There is no bleed through whatsoever and I was incredibly impressed." The other benefit of the thick paper, even if you're not using a fountain pen, is that it's hard to smudge the ink across the page. When Strategist senior editor Anthony Rotunno tested the spiral version of this notebook for our ranking, he said, "I am a lefty, and I tested all my notebooks with a pencil, and this excelled at the smudge test."