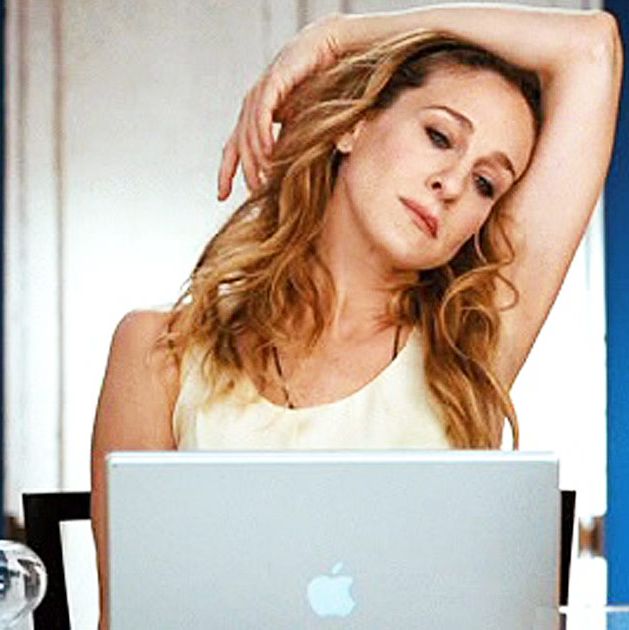 Writers aren't as easy to shop for as you may think. Yes, you can always buy them a book, but what if they already have it? Pens are a nice thought too, but as we've learned, folks can be very particular about a tool they might be holding all day. And a bookmark might seem like a cute idea, but is it something so small that it might come across as an afterthought? To ensure your name makes the dedication in the writer in your life's next book, or play, or script, we asked more than a dozen writers about the types of gifts they would love to receive as well as the gifts they deem worthy to hand out to their own writer friends. Below, their many suggestions, along with a handful of other writer-approved gifts we've written about over the years.
Gifts for planning and organizing
If, like writer Alice Gregory, the writer in your life has trouble organizing thoughts and files and is dangerously close to turning into the Red String Meme Guy, she says a bulletin board might be the gift for them. Gregory told us she bought one for herself in an attempt to "corral a bunch of paperwork," and has been using it ever since. Her recommendation is this stylish option, which she says has a rare "non-aluminum frame" and a white linen surface, making it a bit more special and giftable than your average bulletin board. Gregory adds: "It would look very impressive wrapped in paper with a bow."
For a more affordable twist on the same theme, Gregory also recommends this whiteboard, which she purchased for extra planning space after filling up her bulletin board. It's magnetic, so you can still pin pages or other bits of inspiration to it, and the erasable writing surface may come in handy for someone whose ideas are constantly changing.
Four of the writers we talked to suggested a nice notebook (or blank sketchbook) as an affordable and thoughtful way to show your affection. Tayari Jones, the author of An American Marriage, told us she loves the dot-grid layout of the Confidant notebook from Baron Fig (the maker of our favorite pen) because, to her, it is a happy medium between an oppressive lined page and an wide-open blank one. "I feel like lines are too controlling and the blank page doesn't give me enough structure, so a dot grid feels like that nice in-between space," she says. Jones also likes how the notebooks are hand-sewn, which she says makes them feel artisanal even though they are inexpensive enough to get dirty. When we tested 100 notebooks here at the Strategist, this one landed in the top half (at number 36), with our editor Alexis Swerdloff noting that "the pre-online, print-only Strategist named this the best notebook back in 2015."
Photo: retailer
For a slightly less expensive notebook, writer Hunter Harris (a former New York Magazine colleague) swears by this Rollbahn spiral notebook, which took eighth place in our test of 100 notebooks and is also a favorite of writer Jia Tolentino, who previously told us it's very important to her process. Harris, who notes that she "was writing in this baby before" Tolentino told us about it, says she has "approximately two dozen tucked away on shelves and in drawers between my home and my desk," and carries one every single day. Adding to its giftable appeal is praise from a third writer, Strategist contributor Hannah Morril, who told us back in 2016 about how she loves this for several reasons, including its durable outer cover, non-bleed paper, lie-flat binder, and plastic sleeves in the back for receipts and other ephemera.
A writer with a greater vision might feel constricted by the lined notebooks listed above. That's where sketchbooks come in. According to Eilene Zimmerman, the author of Smacked: A Story of White-Collar Ambition, Addiction, and Tragedy, their unlined pages allow you to "flex a different creative muscle that enhances the writing muscle," whether that's through sketching on them (as she does when the words aren't coming) or simply using the freedom they provide to organize thoughts in unusual ways. Hernan Diaz, the author of In the Distance, received this (large) F4 sketchbook from Muji last year from a fellow writer, and told us its format "has had a great effect on my writing."
Photo: retailer
"Because I'm a writer, people think I'm in need of blank pages, which is sweet," says Zimmerman. "But most of us write on the computer, not longhand." While writers might not be writing on paper pages, they still have to flip through them (and often mark them) when they read their drafts or those of others, which is why Zimmerman says any writer would appreciate a new pack of highlighters. These are her favorites. "They're the thinnest ones you can get, so you can be very precise," she explains.
"Post-its are another great gift," according to Zimmerman, who adds that "every writer I know uses copious amounts." She says the two sets above make for a very giftable Post-it package. The top pack of assorted sizes includes "large square ones that help you make short lists and little squares for tagging something that you want to come back to (with space to write why)," she explains, while "the very thin, rectangular" page markers "are great for marking a particular sentence on a page."
Like Post-its, giving paperclips may not sound sexy, but Gregory assures that these Italian paperclips will be a small delight for any writer with files all over the place. She told us she likes them as much for their European provenance as she does for their functionality. "Their strange triangular shape actually holds together a thicker stack of paper than normal paperclips," Gregory told us, adding that they come in an "elegant silver box" that reminds her of a Bialetti stovetop espresso maker.
Whether recording interviews for research or background noise for inspiration, Harris says every writer needs a recorder and that this one is "slim, easy to pocket, and hasn't failed me yet." In fact, when the Strategist asked other New York editors what recorders they use, the Sony ICDUX was mentioned by more than one. Harris says this would still be a great gift even if your recipient already has a recorder, because every writer "needs a backup voice recorder, a spare in case the backup isn't charged, and a super backup in case she's lent her spare to a friend."
If your writer does long-term reporting far from an outlet, a cassette recorder is a tried-and-tested, lower-tech tool that comes with zero anxiety about where to plug it in. Author Tom O'Neill told us this cassette recorder didn't let him down once over the 20-year period he spent reporting Chaos: Charles Manson, the CIA, and the Secret History of the Sixties. "I brought two to mine and [famed Manson prosecutor] Vincent Bugliosi's final contentious meeting, as did Bugliosi," he told us. "It became a little comical because every time he went off-the-record, which was frequent, we'd have to turn them all off and back on again." If you're going with a cassette recorder, you might consider including some cassettes like this pack of compatible ones that has more than 300 five-star reviews on Amazon.
Gifts to help with writing
If you want to give a gift that your writer will actually use as they polish off their text, many of the writers we talked to recommended things that can help while putting pen to paper, or fingers to keyboard. Bob Dylan may have famously used a rhyming dictionary, but according to filmmaker, artist, and author John Waters, the best such tool you can give (in his opinion) is a slang thesaurus. "I use this one constantly," Waters told us. "From 'sneezing in the cabbage' to 'having lunch downtown,'' the expressions are sublimely obscene and refreshingly hideous."