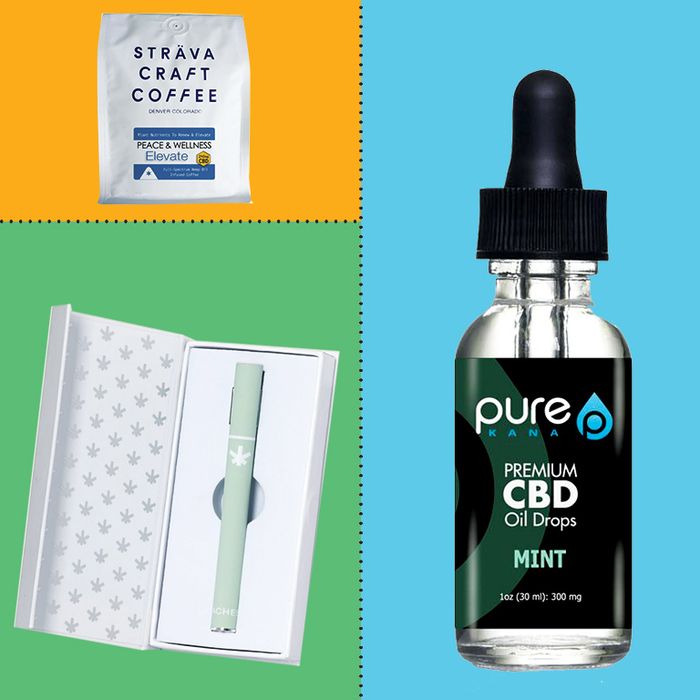 Photo: Courtesy of the retailer
Cannabidiol —the second-most abundant cannabinoid in the cannabis plant after THC — is also found in the hemp plant and is known to have soothing, anti-inflammatory properties. It's non-psychoactive, so you won't get that "stoned" feeling — useful when you need to think straight, or if you're someone who doesn't usually smoke weed. Best of all, everything below is available online and ships to all 50 states.
Each of these gluten-free gummies contains melatonin, as well as 12 milligrams of hemp oil (not THC, so these will not get you high), which is enough to bring on that relaxing, ready-for-bed feeling.
For something a bit more stylish (these are sold at the Standard in Hollywood), Lord Jones is behind the cannabis candies of choice for the L.A. fashion set. The brand collaborated with Icelandic band Sigur Rós to make these high-dose CBD gumdrops using foraged Icelandic berry flavors, naturally.
You can't go to a weed party in California these days without seeing someone getting a massage with this Apothecanna cream. Herbs like arnica and juniper relieve pain, while peppermint provides that satisfying tingly feeling.
For a scented CBD rub, both the lemongrass and lavender versions from CBD for Life offer the benefits of muscle-soothing without any of the hippie smell, thanks to eucalyptus, clove, and peppermint oil. Fun fact: Whoopi Goldberg is a fan.
Any beauty regimen could use a Korean sleeping mask, and Kana Skincare's is one of the only versions packing the power of cannabis. Deeply moisturizing yet light enough to resemble a gel, it also includes lavender oil and antioxidant-rich hemp-seed extract.
Endoca is a sustainable hemp-oil company with a socially conscious mission — it supports parents who cannot afford CBD oil for their children, and fund cannabis and natural-medicine research. Its CBD capsules are some of the strongest out there, and popping one is the simplest way to get your chill on.
These Denver-based roasters make small-batch, single-origin coffee beans that not only taste good, but are tailored to your desired mood — with names like "focus," "restore," and even "escape" (that one's decaf, of course).
Select makes some of the best CBD vapes on the planet. They're disposables, so you don't have to worry about charging them with a USB port, and flavors like cinnamon, lavender, and grapefruit truly taste delicious. They're also great looking.
Wildflower's mint green disposable vapes come with a blend of CBD, eucalyptus, cinnamon, and myrrh to boost immunity. Wildflower also made the perfect CBD starter kit: a treasure chest packed with this vape, plus capsules, soaps, and its best-selling Cool Stick — a cooling balm for your achy muscles made with CBD oil, vitamin E, and shea butter.
Life Flower's eye-catching CBD bath bombs are made with charged crystals, fresh herbs, and essential oils. They also happen to be works of art.
If you must buy on Amazon, know that the site doesn't sell many of the products with the highest concentration of CBD, though House of Hemp oils do contain 20 mg of hemp oil per single milliliter.
Lulu's organic, vegan chocolates are concocted from unroasted Arriba cacao from Ecuador, and sweetened with low glycemic coconut sugar — making them the perfectly guilt-free indulgence when you want to give your taste buds a treat.
Irie makes a special CBD tincture for pets that's also infused with cod-liver oil and omega-3 fatty acids, which help to keep furry shiny. Place a few drops in your furry friend's next meal because they deserve to feel good, too.