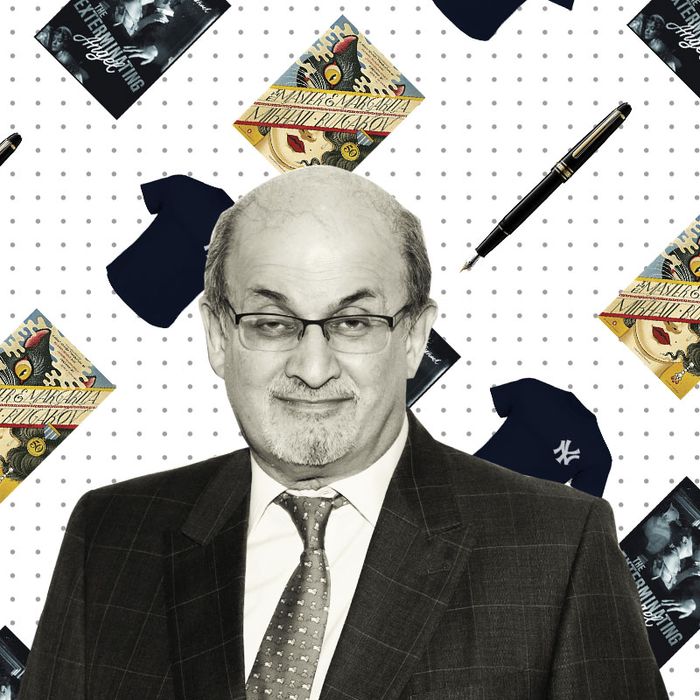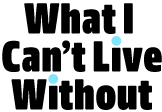 If you're like us, you've probably wondered what famous people add to their carts. Not the JAR brooch and Louis XV chair, but the hand sanitizer and the electric toothbrush. We asked Salman Rushdie, author of The Satanic Verses and the new novel The Golden House, which items he can't live without.
I was actually just in Yankee Stadium a few nights ago, quite satisfyingly watching them destroy the Red Sox. Any time the Yankees beat the Red Sox 9-2 is a good night in my book. Given that my son and his wife live in London, one of their favorite things to do when they come visit is go to Yankee Stadium, and the first thing they did was disappear and buy me merch. So now I have a few Yankees T-shirts for my collection. I just like to identify as not a Mets fan. I've been living in New York for 20 years now, but even before, I would go with friends who were Yankees fans. One of the first was Don DeLillo. When Yankees win, I like to rub it in with Paul Auster. He's a Mets fan.
Get the best of The Strategist delivered to your inbox.
It's very interesting which books you pick up over and over again. The Bellow novel I loved most when I was young was not Humboldt but Augie March, which was such a big, Dickensian, sprawling monster of a novel. As I get older, though, it's Humboldt I go to because of the incredible power of the writing. I think at the level of the sentence, Bellow is better than anyone else. He will go off on a riff on a subject, and it'll be a page of brilliance on whatever's got his goat at the moment. When I write, I try to pay attention to the quality of sentences, and picking up Humboldt is as good a way as any to do that.
When I was younger, I read a lot of Russian literature like Dostoevsky, but the book that stayed the most with me was this one, which was banned for a long time during the communist era. And wasn't published in unexpurgated form until the end of communism. I know something about having books banned, so that makes me feel close to it. It's just this crazy fantasy of a Chagall painting in book form. It has the devil coming to Moscow to make trouble. One of the devil's sidekicks is so thin that when he turns sideways he disappears. It's one of the most enjoyable, delightful books that happens to be a great satire of Russia during the period.
One of the things I always say when people talk about magic realism in my work is that it's something that got applied to a group of South American writers during the so-called boom of South American literature, but it's always been in literature. The Metamorphosis was magic realism before anyone used the phrase — it's a brilliant forerunner to what García Márquez did later. A man wakes up and turns into a giant bug, but it's never specified. In colloquial conversation, we say it's a cockroach or dung beetle, but the book simply says he's something horrifying. It's a simple idea, but once you accept that he's a giant bug, the rest is completely naturalistic. How would the mother or sister or cleaning lady or boss react? It has a surrealist element at the heart, but the rest is quite profound about human nature.