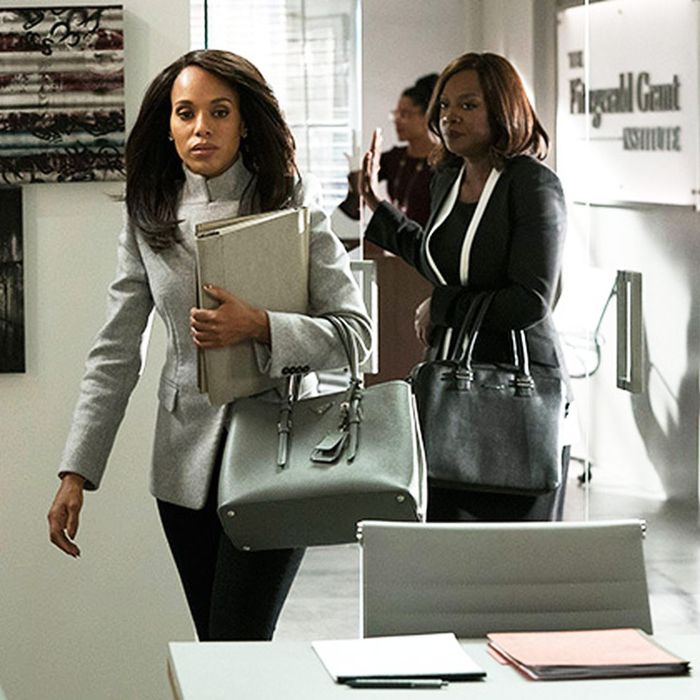 The best work bags can, of course, be different things to different people. Sometimes, they're a little bit of everything at once: professional but not too stuffy, roomy enough to juggle gym sneakers and a laptop, and equipped with additional pockets to store the miscellany you don't need but carry anyway (reading material, kids' toys, and even the odd wine bottle). Other times, you might just be looking for a stylish pocketbook that fits the essentials and makes you look like a boss (both in the office and when you go out to meet friends for drinks after a long day). And not required, but still appreciated: the ability to wear a bag multiple ways in multiple places without looking out of place. We surveyed 27 industrious women about the multitasking tote bags, backpacks, and over-the-shoulder options they rely on to get them through the workday and beyond. Below are their recommendations, which include open-top work totes, cross-body bags, and backpacks, with many options under $100.
B

e

s

t

u

n

d

e

r

-

$

1

0

0

w

o

r

k

b

a

g

s

f

o

r

w

o

m

e

n
Dianna Baros, who chronicles her life as a frugal-fashion expert on her style blog the Budget Babe, told us her go-to is this "stylish, classic" faux-leather tote bag. For the price, you're really getting two bags in one because this is completely reversible (in addition to the black/cognac style shown, it comes in black/leopard and taupe/ivory, both of which also cost $50). Baros adds that the bag is big enough to fit her 15-inch laptop inside with plenty of room for other things. And if $50 for a reversible tote bag you can carry five days a week does not seem like enough of a good deal, the bag also comes with a detachable wristlet you can tuck cash, credit cards, or other little things in for when you don't need to schlep the whole thing.
Style influencer Bethany Everett-Ratcliffe also carries a reversible tote as her everyday work bag, noting how her favorite style "is essentially two bags in one for under $40." She adds that this can hold "everything you need for work, and can easily go from work to weekend." Everrett-Ratcliffe's go-to work bag also has a magnetic closure, making it a good bet for anyone who tends to reach into her bag constantly.
Baros is also a fan of Target's A New Day line for great-looking work bags on a budget. She specifically pointed us to this structured, top-handle tote, which has "clean, minimal lines" that she says make "it look more expensive than its $45 price tag." While Baros notes that this bag won't fit a laptop, she says it still has plenty of space for your other day-to-day essentials.
Siraad Dirshe, a storyteller and social-content manager at direct-to-consumer razor brand Flamingo, carries this "perfect-size" L.L. Bean canvas tote, which she says looks "slightly better than the old canvas tote bags" you probably have cluttering your apartment. "You can also customize it, which I really like." Since L.L. Bean says the bag is designed to be taken when you go "waterfowling, dog training, or shooting," you can safely bet that the durable polyester shell and water-resistant interior will stand up to daily use. The bag comes in medium, large, and extra large, but Dirshe prefers the medium for running around.
For the cost of a Dig Inn bowl, you could sport this "super-affordable work bag" from Dreubea that Baros recommends. She notes that there are "lots of colors to choose from, making it easy to swap out your bag for different color trends as the seasons change." She's not the bag's only fan: It has more than 5,000 Amazon reviews, 75 percent of which gave four and five stars. This soft, structured bag can comfortably hold an iPad, as well as your wallet, phone, keys, Dopp kit, and the latest Molly Young–approved novel.
"This is a stylish faux-leather backpack with all the bells and whistles, including a wireless power bank so you can charge devices on the go," according to Baros. She loves that the backpack comes in four wearable colors, including bone, navy, charcoal, and camel, as well as the fact that it has a padded laptop-storage pocket. The bag is "really comfortable to carry, and it's fairly lightweight, too," Baros promises.
For another brand she can count on to find work bags that won't break the bank, Baros also loves Sole Society. "They look expensive and they're well made," she says of the generally affordable brand's line of products. Baros particularly likes the Lacie Tote, which has interior pockets to keep things organized and a detachable cross-body strap. In addition to the camel color shown, it's available in cream, brown, and black — all of which feature the brand's signature cheetah-print lining that can be found inside all of its bags.
B

e

s

t

u

n

d

e

r

-

$

1

5

0

w

o

r

k

b

a

g

s

f

o

r

w

o

m

e

n
For a "sleek, stylish, structured" backpack that's just north of $100, Everett-Ratcliffe suggests this vegan-leather option from Calpak. It has a separate, zippered back compartment to keep your laptop secure, a luggage sleeve, as well as several zippered pouches inside the main compartment that help keep the rest of your belongings organized. While the bag is available in classic colors like black and brown, it also comes in blush and mint if you prefer something a little less predictable.
Photo: Retailer
If you prefer your tote bags to be longer than they are wide, product designer Sam Anderson suggests Baggu's Basic Tote, which she says is "like Mary Poppins's carpetbag, roomy enough for whatever I need, yet still small enough that I never feel I'm carrying something more than a purse." She adds that the leather and finish age really well, so even oil stains and scratches give it beautiful character. "It's low-maintenance, so versatile in its simplicity, and super cute."
For a waterproof option, Seattle-based knitwear designer and blogger Elisa Yip recommends this classic Longchamp tote. "The bag repels water to protect all my important stuff," she says, including her iPad, phone, wallet, makeup bag, and eyeglasses. Yip adds that it's also a great bag for traveling, since it can fold up and fit into a carry-on, making it a good choice if you're someone who takes a lot of business trips.
Photographer Alice Gao told us that Lo & Sons makes her go-to backpack for working and traveling. While she admits that the bag isn't the most aesthetically appealing option, when she's schlepping all her photo gear and her laptop, it is the most practical. "The back of the backpack has a sleeve that slides over my luggage handles, which is a simple design godsend," she says, adding that the design is "minimal enough and understated." The company no longer makes the exact style she uses, but its Hanover Deluxe 2 Travel Backpack is extremely similar, down to the sleeve that slides over luggage handles that she loves so much.