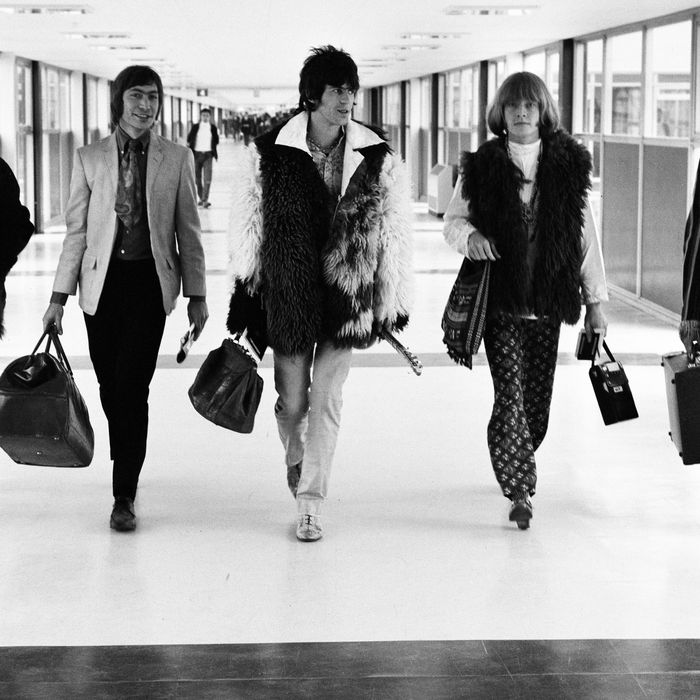 A quick weekend getaway can be a restorative stopgap when a weeks-long summer vacation feels too far away. It's a (hopefully) low-key and low-stakes endeavor, and you want your luggage to be the same way. A weekend travel bag can be anything, really, whether it's an extra-large tote or a rolling suitcase. As long as it's compact and convenient enough for you to grab and get on your way, it'll work. But we were curious about what globe-trotters who travel for a living carry when they're weekending, so we reached out to 18 of them about their favorites. Below, the 20 best weekend travel bags, including duffels, totes, and backpacks, according to our panel of perpetual travelers.
Best weekend travel bags
The Patagonia Black Hole Duffel is a favorite of two of our travelers — National Geographic photographer Steve Winter and Stephanie Be, the creator of blog TravelBreak and travel app Buena. Be, who says the bag is ideal for an outdoor enthusiast, likes that it "transforms from a duffel bag into a backpack with padded shoulder straps," a feature she says is especially convenient if your weekend plans include hiking, because "wearing it on your back distributes the weight nicely." Winter agrees that it's "great for weekends, because the bag is weather- and waterproof and incredibly lightweight." He adds that Black Holes are great for longer trips, too. (On one work trip to Brazil for National Geographic, Winter told us he checked 41 bags — "all Patagonia Black Holes.") He also appreciates that the brand stands behind its products — even if you purchase them from other retailers: "Anything you're dissatisfied with, you can return — and they also donate money to terrific environmental causes." (The Black Hole duffel, not surprisingly, also made our list of the best duffel bags for travel, according to frequent travelers).
If you prefer a simple tote for weekend trips, gallery manager Zachary Wampler and Strategist editor Alexis Swerdloff recommend this one from Baggu. "I have owned a couple of duffel bags in my life, but my go-to for the past few years has been this bag, which can take a beating without consequences," says Wampler. He personally discovered this by "repeatedly squeezing and shoving the bag with gusto into tiny overhead bins and cluttered car trunks." Wampler (who carries the tote in black) adds that it's not only reasonably priced, but still holds up after years of heavy use. Swerdloff, who uses it in this cheerful cornflower-blue striped pattern, agrees that it's quite versatile, saying she's used it on various trips, whether she's traveling by plane, train, or car. Plus, "I can really just stuff so much in," she adds, noting that the bag can hold things for her toddler in addition to her own. She also loves that it's "so happy looking — it makes the idea of schlepping around a thousand diapers, various toys, books, and, of course, a zillion tiny pants and shirts a little less daunting."
Julie Mulligan, the owner and designer of cocktail lounge and restaurant Lot 15, says she's been through many overnight bags over the last few years, "but very few have stood the test of time." For a hard-shell bag, she and her husband, Chris, stick with Away's Carry-on rolling suitcase, but when she wants a smaller duffel, she reaches for Longchamp's expandable weekender (as does creative director Daniela Velasco). Made of nylon with leather top handles and flap closure, the shoulder bag features a zipper that, when opened, expands the bag by another six inches in height. She says of both brands, "Away and Longchamp are two brands that we feel are reliable when it comes to quality, and come in many colors for you and your partner to mix and match."
If you like the look of the Longchamp but prefer something a little more structured, consider the brand's Boxford duffel, which Kathleen Hyppolite, the owner and creative director of Kat Flower, recommends. "I'm an exuberant packer, so I need a bag that can handle the bulk while maintaining a level of chic simplicity," she says, calling this bag "a real workhorse — durable and completely adaptable to all environments." She says it works on a weekend away at your boss's country home, or on a beach holiday with your friends.
For an even more structured bag, real-estate agent and Strategist contributor Robert Khederian recommends this handsome one made of cotton canvas with leather accents. He likes that it comes in a different silhouette than your average duffel, calling the bag "roomy without being cumbersome," and "classic yet distinctive" enough that it will stand out from other bags if you're traveling with a group. Yolanda Edwards, founder of YOLO Journal travel magazine, also loves the Paravel, noting that her cherry-red version always gets tons of compliments. A bonus: You can monogram it for an extra fee, which starts at $20.
Be also uses this canvas weekend travel tote from Béis "for a regular weekend out of town." She likes that it's functional — the water-resistant bag has a sleeve that allows it to be placed on top of a rolling suitcase, organizational compartments including a laptop sleeve, and a separate bottom compartment where she can keep her running shoes. But she adds that the bag is still stylish enough to take to a work meeting. Adding to its functionality, the bag comes with shoulder straps as well as a removable cross-body strap.
If you're looking for a more streamlined canvas weekender, consider this one from Cuyana that Jenny Nguyen, the founder and editor of travel website Melting Butter, recommends. It's what she packs "for a serious weekend away," and has "plenty of pockets" so loose objects can be organized in a way that she says allows her to access everything, even with her eyes closed. "It's simple, stylish, and goes with everything, especially when I'm looking for a more polished travel look," she says. It features leather handles and a webbed-nylon shoulder strap.
And if you're looking to splurge on a weekend bag, Liz O'Brien, a dealer specializing in 20th-century decorative-arts and design, recommends this duffel from heritage luggage brand T. Anthony. "I've used T. Anthony bags for as long as I can remember," she says. "From a design perspective, the stuff just always looks smart with the contrast leather trim." She likes that the bag is "roomy without being too heavy," adding that the luggage looks even better in person. Like the Paravel weekender, this can also be monogrammed — but at no extra cost.
For a one-night getaway, Nguyen opts for Baggu's puffy tote. She told us it's "super lightweight and comfortable to wear because of the padded straps and cushioned exterior." While smaller than her Cuyana weekend bag, Nguyen says this is still "large enough to pack all of your toiletries, shoes, and an outfit, with an external pocket perfect for phone, keys, and wallet." She adds that, sometimes, she even uses it during the week as a carry-all bag, and when it's not in use, she says that it packs up compactly for easy storage. The bag comes in lots of fun colors, but her choice is cranberry.
"There are few more classic combinations than waxed canvas and leather," says Khederian, who also recommends this duffel from L.L.Bean. That's because waxed canvas only looks better with use, he says, and is "made to get beaten up." Featuring a classic shape with leather drop handles, adjustable shoulder strap, side pockets, and a reinforced bottom, it can be banged around a bit. "You don't need to be precious with this bag," Khederian adds.
If you're looking for something handmade, consider the journey bag from Peg and Awl, which Designer Michele Varian recommends. It's made in Philadelphia from waxed-cotton canvas, which Varian says is "superlight" and doesn't "add to what I'm hauling around at all." It also features six interior pockets and leather handles. Varian, echoing Khederian, likes that she can "abuse" it, too, and that it looks better the more she uses it. Another feature she appreciates: its unisex design, "so my husband and I can share it." She told us that it's more than big enough for the two of them to use together.
Chris Schalkx, of travel website Rice/Potato, and his family are "Fjällräven fans through and through." He and his wife, Etty Liu, have the Kanken backpacks for their laptops; their 2-year old has a mini Kanken as his school backpack; and for weekend trips that don't require flying, they use Fjällräven duffels. Schalkx likes them for a variety of reasons, noting that the bags are "made from the same sturdy yet flexible material as the backpacks, and the leather handles are long enough to easily sling over the shoulder, but short enough to comfortably hold them in your hand when walking (so the bag doesn't touch the ground)." He also appreciates all the pockets both inside and out, which he says are "great for snacks or kids' toys we need to have readily at hand." The exact Fjällräven that Schalkx uses, Duffel No. 4, has been discontinued, but the No. 6 small duffel is similar and made from the same heavy-duty G-1000 fabric, according to a publicist for the company.
Photographer Natalie Amrossi (a.k.a. Misshattan) opts for a leather duffel bag by Kenneth Cole. "I'm constantly traveling and need a bag that is not only functional but stylish," she says. She likes that the black gives it "a certain timeless quality," and appreciates that it fits everything she needs for going on a short trip, thanks to its many pockets.
Eilon Paz, a travel photographer and the founder of Dust & Grooves (a website about the world of vinyl-record collectors), swears by Fox Racing's duffel. "I ride dirt bikes, and, in the riding season, I go out riding every weekend with this duffel," he says. "It fits all my riding gear and some more, and even has a ventilated compartment for my smelly riding boots." It accommodates his helmet, body armor, and gloves — "it all fits." When he's not riding, he will use it as his main travel bag, he told us.
While rolling suitcases might seem too cumbersome for a quick getaway, they are, of course, acceptable, and sometimes more convenient because of their wheels. Joana de Lacerda, who with her sister Sofia runs JO&SO, a website of the best insider tips for traveling in Portugal, uses this small wheeled suitcase from Longchamp as her weekender bag. She calls the luggage "small but mighty," saying that even though it's compact, it "fits all my needs for a couple of days away." She also likes its simple design and the beautiful brown leather trim. For more of our favorite rolling luggage at various price points, head here.
Best weekend travel backpacks
In addition to using the above Longchamp suitcase, de Lacerda told us that this backpack from Herschel rounds out her weekend-bag arsenal. According to de Lacerda, it fits her laptop, journal, book, "and whatever else I need to grab when on the go."
JO&SO's other half, Sofia de Lacerda, also likes to travel with a backpack, but prefers this one from Patagonia. It has an inner protective sleeve where she keeps her laptop, and she says it doubles as a day bag to use on a hike or out and about wherever she may be going. De Lacerda adds that the bag gets a lot of compliments too.
Lots of times, a roomy backpack can be all you need for a weekend getaway. Jeralyn Gerba, a co-founder of travel website Fathom, stands by Dagne Dover's neoprene travel bags, which she says "look smart and sporty and have chunky zippers, cushiony electronics compartments, and matching zip top pouches and drawstring bags to help with organization." She uses the large backpack for overnights with her two little kids, adding that "the wide-opening sections make it easy for them to find what they need."
For a backpack that can hold a carry-on's worth of stuff, try Tortuga, which travel blogger Travis Sherry of Extra Pack of Peanuts swears by. "This has been designed to be the most spacious bag possible, while still being within the carry-on guidelines of airplanes," he says. Created with "obsessive organization" in mind, according to the brand, it features tons of pockets — for your laptop, of course, but also smaller compartments for your passport, sunglasses, pens, and more — and packs (and opens) like a suitcase.
Here's another backpack that's good for multiday trips and for everyday wear. "I take this bag everywhere. It's sturdy and flexible — if I pack a lot, it all fits, and if I don't pack a lot, it isn't this giant backpack filled with air," says artist and animator Mike Perry, who recommends it. "There's a great scalable functionality to it," he adds, saying that he's always impressed with how much he can pack in. Made of durable Cordura fabric and featuring a retro hiking-style backpack, it features multiple adjustable straps, side pockets, a zippered top, and an internal laptop sleeve that can also be used to hold a hydration bladder. The backpacks come in a range of colors, with a starting price of $169, but right now Backcountry has some on sale, including this smart-looking navy one for $127.
The Strategist is a new site designed to surface the most useful, expert recommendations for things to buy across the vast e-commerce landscape. Some of our latest conquests include the best notebook, black T-shirts, fashion-editor-approved jeans, toothbrush, and apartment décor. Note that all prices are subject to change.

If you buy something through our links, New York may earn an affiliate commission.