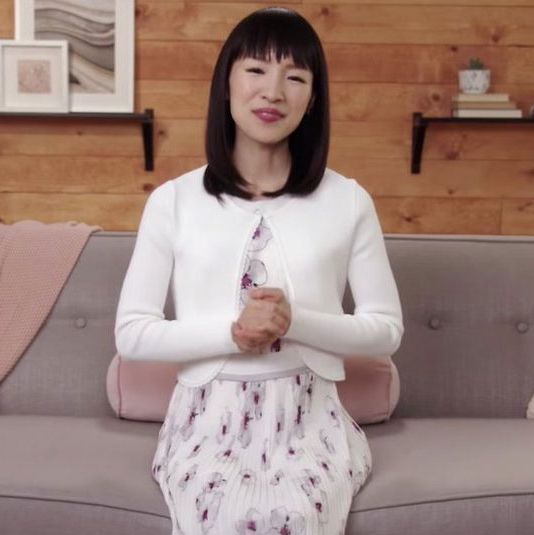 While we here at the Strategist like to think we've got the gift-giving game on lock, we also aren't ones to rest on our laurels. So we thought we'd challenge ourselves with a trickier premise: What do you get the person who doesn't have everything, and only wants for … nothing? In other words, what sorts of things make good gifts for those Marie Kondo stans whose minimalist lifestyle is more about shedding products than shopping for them. According to self-proclaimed minimalist Colin Wright, "minimalism is about spending more of your time, energy, and resources (including money) on the most important people and things in your life." To find out what, exactly, a minimalist might want to spend their time with, we asked Wright and six other people intent on reducing clutter and waste about the gifts on their lists. Read on for their suggestions, which include everything from "consumable" gifts to experiential presents to kitchen items that will help a minimalist live even more sustainably.
Many of the minimalists we spoke to emphasized gifting "consumables," or items that can be eaten or drank, rather than objects. "Minimalists prefer consumables to stuff," explains Francine Jay, the author of The Joy of Less: A Minimalist Guide to Declutter, Organize, and Simplify and the founder of the blog Miss Minimalist. "A bottle of fine wine, a box of artisan chocolates, or a selection of gourmet cheese will be appreciated and enjoyed without generating any clutter." While Jay prefers to give and receive gifts from local producers, if you don't have time to make a run to the farmers' market, this selection from status candymaker Tony's Chocolonely comes in pleasing, highly giftable ROYGBIV packaging.
If the minimalist in your life is a coffee drinker, a few of the ones we spoke to say quality coffee is a good gift. "Not every minimalist loves coffee, but a lot of them do," says Joshua Becker, who founded the site Becoming Minimalist. He recommends gifting a coffee subscription service like MistoBox or Your Morning Grind to "keep the gift flowing (figuratively and literally) all year long." In their gift guide this year, our friends over at Grub Street highly recommended the coffee subscription from Trade because it features small-batch roasters and the company will continually adjust what coffees you receive based on your feedback.
Certified KonMari consultant Kelley Jonkoff is a tea-drinking minimalist, and told us that, like coffee, the gift of tea would be a welcome one for people like herself. "Specialty loose-leaf tea," or other fancy versions of her favorite consumables, are "some of my favorite gifts to receive," she says. Artist and curator Miles Greenberg turned us on to this fancy breakfast tea, which he says makes a "pleasant, tasteful, useful, and thoughtful" gift.
Jay told us that luxury bath items, like this clay cleansing bar from Herbivore, also make lovely consumable gifts. We agree: The pink soap, which is vegan and cruelty-free, would look very nice sitting at the edge of a sink. If you want to shop around for something similar, Jay recommends going with soap from any brand that your minimalist likes but wouldn't necessarily splurge on for themselves.
Another luxe bath item Jay loves to receive is scented lotion. There are, of course, many kinds to choose from, so if you're unsure of where to start, a good place might be with our beauty writer Rio Viera-Newton's favorite body cream from Israeli brand Lavido. Rio has described it as "an ultrathick, seriously hydrating body cream that penetrates deep down into your skin to restore the skin's natural moisture levels." The cream is especially great for those with sensitive or eczema-prone skin and is infused with tea tree, lavender, and cold-pressed black-cumin seed oils, "all of which smell amazing, and help heal dry skin," according to Rio.