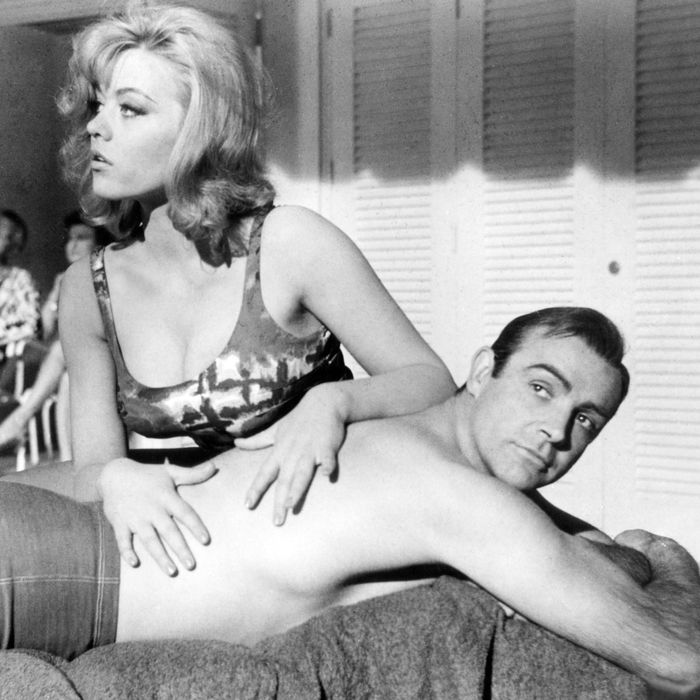 Photo: Everett Collection
If you don't feel like fighting for a dinner reservation on Valentine's Day, consider a night in — perhaps think about giving your partner a massage, even. It's certainly more restorative than jostling for a table. "Part of getting a massage is about the ambience and being able to relax and let go," says Lara Katsman, a massage therapist at Haven Spa in Soho. And the first thing you think of when it comes to massages is the oil. To find the best oils and lotions for massages, we spoke to massage therapists about the best ones you can find. Just don't forget about creating ambience, too, says Katsman. Towels and eye masks help, as do "things like candles or diffusers with your favorite smell, a heating pad, music, and handheld massage tools."
Massage oils and lotions
Massage therapist Lisa Veyka and Eva Carey, the national community director at Zeel, a network of on-demand massage therapists, both recommend L'Occitane for its massage lotions and oils. "L'Occitane sells a wonderful almond massage oil," she says. Still, Veyka cautions to always check the ingredients of any product to make sure neither you or your partner has any sensitivities or allergies to them.
Carey also recommends oils and lotions from Bon Vital. In terms of determining whether to use a massage oil or a lotion, she says it's a matter of personal preference: "Most people with drier skin, especially this time of year, will often appreciate oil. But there are definitely people that don't care for the feeling and prefer a lotion, which tends to not be as slick."
As far as lotions go, Carey recommends ones from Biotone's Herbal Select line: "It has a gentle scent but provides enough glide to moisturize the skin. It's not greasy and is hypoallergenic. It's one of my personal favorites."
Try Biotone's foot therapy lotion if you're intimidated by the prospect of giving a full-body massage. "The easiest place to start if you're a beginner is probably your feet," says Katsman. "With pressure points and so many little muscles to target and the fact that our feet hold us up all day, what better place to start? Begin by sitting in a comfortable position and apply pressure with thumbs at the heel of the foot and move forward in a slow progression to the front of the foot."
Kaylee Hoekman, a massage therapist on the Zeel network, suggests trying CBD-infused products: "CBD massage is really popular right now and I like to use Lord Jones products." This body lotion provides a cooling sensation on contact and contains two milligrams of CBD per pump. Lord Jones makes a body-oil version as well.