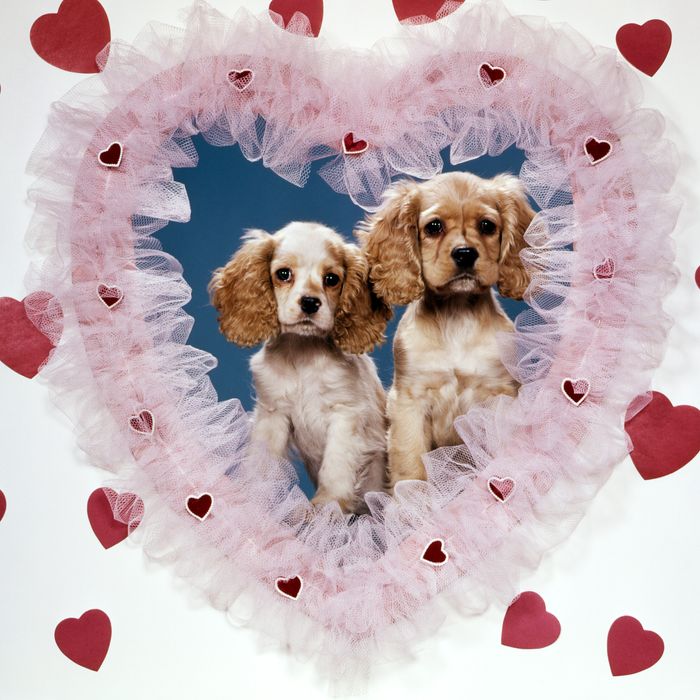 Photo: H Armstrong Roberts Inc/Getty
It's almost Valentine's Day — that time of year when you let your loved ones know just how much they mean to you (even if it's just yourself). Whether you're in a relationship or happily single, fluent in the love language of gifting or trying to find something for the person you just started seeing, we've lovingly crafted a master list of our very best Valentine's Day gift ideas. Think of this as your trusty shopping companion for first crushes, picky boyfriends, and Valentine's Day haters.
This baby-pink Le Creuset cocotte is proof that a nice gift from a statusy brand doesn't have to cost a lot (and it's ideal for the Valentine with their heart set on eating dinner at home this year). You can find other very thoughtful, under-$50 picks here.
If you're looking for an even less-expensive Valentine's Day gift, we found a bunch of under-$25 presents on Amazon that have all of the personality and punch of something far pricier — including this fun rainbow-drip candle that would brighten up any at-home Valentine's Day dinner. Read more here.
For the trusty wingman or the boyfriend who likes to cozy up by the fire, this set of whiskey glasses with a little glass mountain at the bottom is just right for a romantic, post-dinner drink. To find the right gift for every man on your list, read more here.
Give the gift of on-demand foot rubs to the woman who works too hard with this (heated) foot massager. You can find other favorites for girlfriends, moms, and lady friends alike here.
Give the boyfriend or husband who tosses and turns the gift of sleep with this "game-changing," top-rated eye mask equipped with Bluetooth speakers. Here you can find more gift ideas, from tool bags to wine carafes, for every kind of beau.
A classic bouquet of fresh flowers is a timeless choice for any kind of valentine, and now you can order them online for delivery. A fragrant arrangement from Urban Stems features wild eucalyptus, which will still look fresh long after those roses have wilted. Other creative arrangements are only a few clicks away here.
For those who might be allergic to fresh flowers or have mischievous pets that can't be trusted with a bouquet, we gathered up some floral gifts without the pollen — like this color-changing lip balm made with chrysanthemums. Find other fresh picks here.
For the Valentine who wants to get into the spirit without getting too literal about hearts and roses, here are a bunch of red and pink gift ideas that feel romantic but could still be used everyday — like this Everlane leather pouch. Read here for more tonal picks that your date will actually use, long after the holiday is over.
If you've got the type of Valentine who doesn't want any stuff this year, just some time together, you can always give a gift card, ranging from a contribution to Airbnb for the girlfriend with wanderlust to a yearlong subscription to Disney+ for the husband who's obsessed with Baby Yoda and Star Wars. Read more here (and just remember to write a nice note).
Our writers and editors tested fine jewelry from 10 direct-to-consumer brands, each wearing the same necklace and pair of earrings everywhere they went — work, parties, hot yoga classes — for two weeks straight. And we found lots of pieces that are sure to make your Valentine swoon, including dainty gold chains, bold-but-wearable earrings, even lab-grown diamonds. Read more here.
For those in relatively new relationships, Susan Winter, a New York City-based relationship expert, recommends giving something small: "You need an acknowledgement that shows you're important to me, but you don't want to be over the top." This puzzle is something you can both do together without seeming overly romantic. Read more new-relationship gift ideas here.