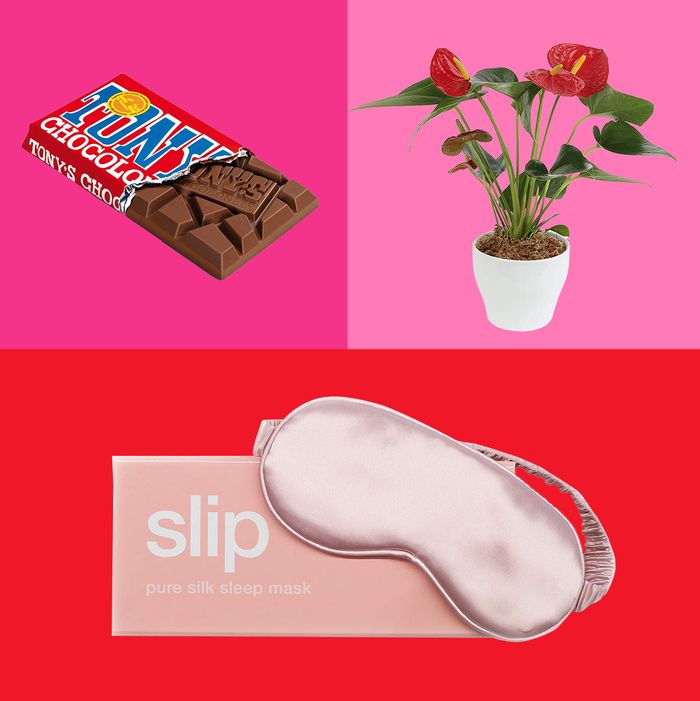 Photo: courtesy of the retailers
Everyone knows red and pink roses are a Valentine's Day classic. But roses aren't the only things that look great in those romantic colors. So if you're looking to stray from the traditional bouquets this year, we found a bunch — 33, to be exact — of Strategist-favorite gift ideas in shades of red and pink that make, if not more romantic, at least more immediately useful gifts for your beloved valentine.
If they just got a new phone
A leather phone case in fire-engine red to light up your texts.
If they're clumsy but love to cook
If they're wellness-minded with a sweet tooth
Follow Tommy Chong's lead and stock up on this pink kombucha.
If they prefer candy bars to boxes of chocolate
Make them smile with a hunk of Strategist-approved milk chocolate wrapped in cherry red.
If they live far away
If they don't see the point of cut flowers
If they could use a little sparkle
If they could use a lot of sparkle
Send them a case of their favorite seltzer.
If they're an aspiring tumbler
If they're an avid flier
Photo: 17-09-19 Accessories AM1 B1 audrekrull W
If they value hydration
Inside and out
Soothe their skin with the essence of wild roses.
If the cat is their first love
If the dog is their first love