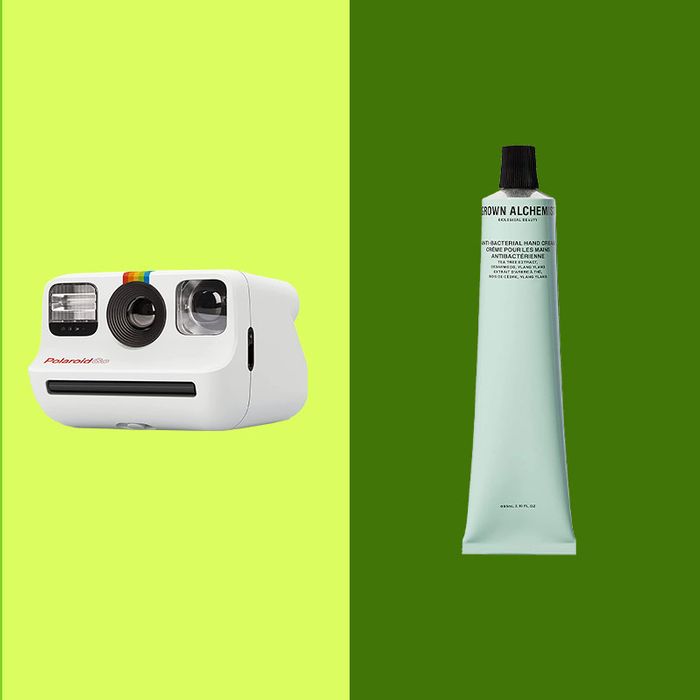 Photo-Illustration: Courtesy of the retailers.
Is there a more stressful gift than a girlfriend gift? Maybe your girlfriend is the kind to drop a bunch of hints, or maybe she's keeping things mysterious. Either way, the stakes can feel very high — especially on Valentine's Day (which is in four days, by the way) or when celebrating a big anniversary. To make the process fun and easy rather than potentially relationship-ending, we've honed a list of 40 gifts guaranteed to please every type of girlfriend, from anniversary splurges to little "just because" pick-me-ups.
Ranging from cookware to beauty products to outdoor gear, the options are a mix of Strategist favorites and newly surfaced items, some practical and others luxe enough that she probably wouldn't think to buy them for herself. To make your search even easier, all the gifts on this list are available on Amazon and should be in stock and available to ship in time for February 14 if you select the fastest shipping option.
For the girlfriend who lives in the moment
Strategist tech writer Jordan Bowman says this comically tiny camera "rekindled his love" for analog photography. Small enough to take anywhere, the Polaroid Go takes surprisingly great pictures. And yes, there's a timer for taking selfies.
For the girlfriend with chapped lips
This nourishing tinted balm from Jessica Alba's Honest Company is well reviewed and comes in an array of flattering, barely there shades. A bonus: Unlike most balms on the market, this one's vegan.
For the girlfriend who drinks iced coffee in winter
Photo: retailer
MochaBox Coffee co-owners Harlin Thomas and Floyd Sartin put us on to this "affordable, easy to use" cold-brew maker that can also make iced tea in a pinch. Constructed from glass and steel, it makes for an elegant kitchen-counter piece.
For the girlfriend who's always tired
This silk eye mask that designer Karen Walker (and many other people) can't live without will help her stay asleep while you scroll through Twitter.
For the girlfriend leaning in to her kinks
For the girlfriend stretching out her kinks
Whether she's an occasional YouTube yogi or daily devotee, she'll love this durable floor-gripping mat that comes with a lifetime guarantee.
For the girlfriend who binges her shows in the bath
Balancing a laptop on the sink in order to watch Grey's Anatomy is a dangerous game, but this well-designed wooden tray has space for all her devices — plus a glass of wine.
For the girlfriend who is also a puzzle enthusiast
For the girlfriend who is also a chess player
Here's a captivating history of checkers, backgammon, chess, Go, poker, Scrabble, and bridge.
For the girlfriend who lives the high life
Whether she fills these speakeasy-style coupe glasses with Champagne, sparkling wine, or just sparkling water, the wide rims mean you can "sip Champagne without fear of losing your bubbles," according to Kimberly Hunter, the CEO and founder of Potent Pours.