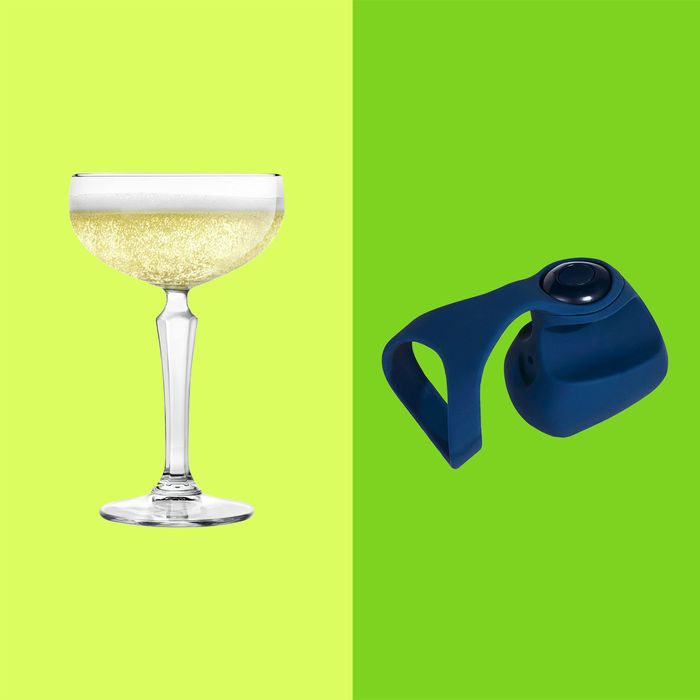 Photo-Illustration: Courtesy of the retailers.
The best gifts are personal. But if your girlfriend isn't the type to drop a lot of hints, finding the perfect gift — whether you've been together for three months or ten years — can prove challenging, especially following the holidays, when you might've used up your most thoughtful idea. That's why we've compiled a list of 50 gifts guaranteed to please every type of girlfriend, from those who pride themselves on diligent letter writing to those who are obsessed with new releases. Scroll down for a mix of Strategist favorites and newly surfaced items, including some practical gifts and others she can share with you. While almost all the gifts on this list are available on Amazon, we've found many of them elsewhere, too, for those who like to shop around.
For the girlfriend with a sweet tooth
Oregon-based company Honey Mama uses Dutch-processed cocoa, regionally sourced raw honey, unrefined coconut oil, and coconut meat to give these cacao-nectar bars a dreamy texture and slightly nutty flavor. (Since they're not made with cocoa butter, these can't technically be called chocolate, but that's basically what they are).
For the girlfriend who is also a budding mycologist
John Cage's beautifully illustrated ode to fungi.
For the girlfriend who just moved into a new apartment (with very old pipes)
For the girlfriend who prefers a bubblier beverage
Whether she fills these speakeasy-style coupe glasses with Champagne, sparkling wine, or just sparkling water, the wider rims of mean you can "sip Champagne without fear of losing your bubbles," according to Kimberly Hunter, the CEO and founder of Potent Pours.
For the girlfriend who (reluctantly) gave up alcohol
This alcohol-free Italian orange spirit tastes just like Campari.
For the girlfriend with a minimal beauty routine
A true multitasker, this nourishing body oil from Supergoop! will help her skin glow while also protecting it from damaging UV rays.
For the girlfriend with sensitive skin
This ultragentle cleanser from Vanicream is formulated without oils, fragrance, parabens, and gluten, and contains glycerin, which means it cleanses without stripping.
For the girlfriend who needs a new page-turner
Get her a copy of Raven Leilani's debut novel, Luster, which is (still) one of the most-talked-about new releases to come out over the last year.
For the girlfriend who prefers the classics
Gifting Toni Morrison is always a good idea.
For the girlfriend who constantly loses her earrings
These look expensive but won't ruin her day if she misplaces one of them.
For the girlfriend who listens to podcasts about productivity
A sleek new notebook to help keep her goals on track.
For the girlfriend who appreciates a good pen
This cheap-but-nice-looking ballpoint one took seventh place on our list of the 100 best pens.
For the girlfriend who is always tending to her bonsai
For the girlfriend with a dog who sheds like crazy
With an Eufy, she can spend her time on more enjoyable things than vacuuming up dog hair.
For the girlfriend who makes every meal a smoothie
It's not news, but: The Vitamix is the best blender.
For the girlfriend who is over scented candles