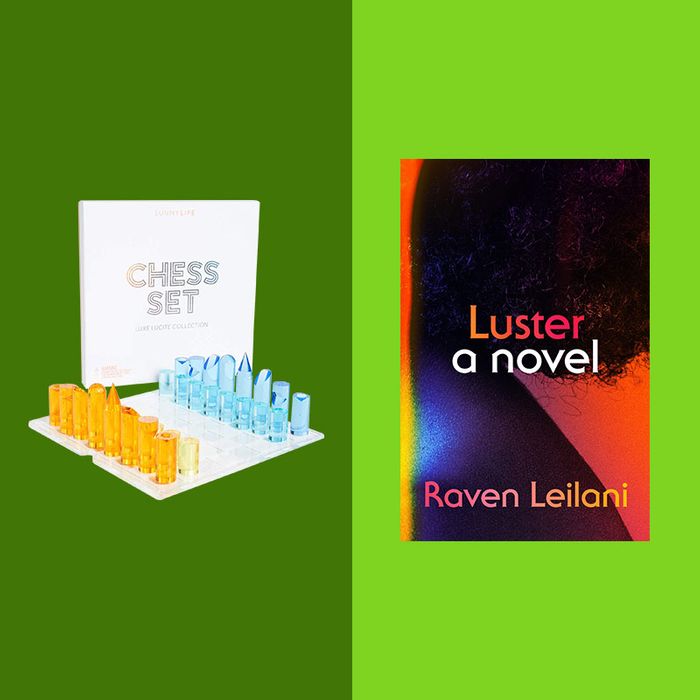 Photo: Courtesy of the retailers.
The best gifts are personal. But if your girlfriend isn't the type to drop a lot of hints, finding the perfect gift — whether you've been together for three months or ten years — can prove challenging. That's why we've compiled a list of 51 gifts guaranteed to please every type of girlfriend, from those who pride themselves on diligent letter writing to those who are obsessed with finding the best tahini. Scroll down for a mix of Strategist favorites and new stuff we just found, including practical things, things she didn't know she needed, and even things she can share with you or with her dog. While almost all the things on this list are available on Amazon, we've found many of them elsewhere, too, for those who like to shop around.
If her beauty routine is minimal
A true multitasker, this nourishing body oil from Supergoop! will help her skin glow while also protecting it from damaging UV rays.
If she has sensitive skin
This ultra-gentle cleanser from Vanicream is formulated without oils, fragrance, parabens, and gluten, and contains glycerin, which means it cleanses without stripping.
If she needs a new hobby
When Strategist writer Lauren Ro asked a panel of skaters about the best skateboards for beginners, four of them suggested this cruiser from Z-Flex Skateboards, which they say is perfect for rolling down city streets.
If she misses her morning commute
Photo: retailer
Writer Brittany Brown says this walking treadmill takes up hardly any more space than a yoga mat.
If she needs a new page-turner
Photo-Illustration: retailer
Get her a copy of Raven Leilani's debut novel, Luster, one of the most-talked-about new releases this year.
If she hates losing
This lucite chess set is nice enough to take up some coffee-table real estate, instead of being shoved in a closet.
If she's constantly losing earrings
These look expensive but won't ruin her day if she misplaces one of them.
If she sits at a desk all day
Give her the bouncy ball that illustrator Maira Kalman uses as a "brain reactivator."
If she likes writing letters more than writing emails
A set of 20 pretty sheets and envelopes to keep her correspondence going.
If she listens to productivity podcasts
A colorful new notebook to help keep her goals on track.
If she appreciates a great pen
This cheap-but-nice-looking ballpoint pen came in seventh on our list of 100 best pens.
If she's constantly searching for things at the bottom of her bag
Never underestimate the power of a bag within a bag — or six of them.
If she needs to trim her Bonsai