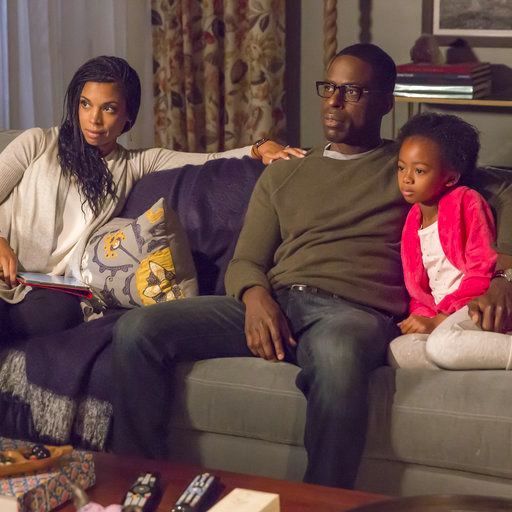 Even if you've spent every day this year with your husband, you still might draw a blank on what to give him on Valentine's Day. To make things a little easier on you, we've rounded up picks for all types of guys with all types of interests. So even if your husband claims he doesn't want anything for Valentine's Day, he will be sure to appreciate one of these gifts (drawn mostly from our archive of useful and delightful products). At the very least, it will let him know you love him. While most everything on this list is available on Amazon, we've found a lot of the gifts elsewhere, too, for those who like to shop around.
Click here for the best gifts under $25, under $50, under $100, under $200, and over $200.
Under $25
For the husband who is interested in photography
Photographer Edith Young carries these black-and-white disposable cameras with her when she wants to shoot film but doesn't want to put her nice camera at risk.
For the husband who's also a beginner chef
Photo: Courtesy of Publisher
This cookbook from Houseman chef Ned Baldwin will teach your husband the most basic recipes that he can expand upon once he masters them.
For the husband with a sensitive stomach
Strategist writer Leah Muncy, who has IBS, finally found a marinara sauce that won't send her running to the bathroom. While it lacks garlic and onion, she says it still has plenty of taste.
For the husband who misses Broadway
If you'd ordinarily be gifting him tickets to the latest show, this quiz book, recommended to us by Broadway dancer Beth Nicely, about Broadway history will have to suffice until further notice.
For the husband whose sweatpants have holes in them
Photo: retailer
A gift for both you and him: He'll be cozy in a new pair of sweatpants, and you'll be happy your husband (kinda) looks like he got dressed for once.
For the husband who (like everyone) is stressed
Let him know you hear him, and see him, and want to help with this acupressure mat, which writer Lori Keong found to be effective for her more intense back and neck aches. It should also work wonders for whatever stress knots come up.
For the husband who's skin-care curious
You can't go wrong with this lightweight moisturizer that dermatologists recommend for dry, oily, and mature skin alike.
For the husband who's serious about skin care
This mask comes recommended by men's-grooming editor Garrett Munce, who says that it "comes in two parts (so you don't have to use the bottom if you have a beard), is made from thick biocellulose that's never left sticky paper fibers on my face (the way cheaper masks can) and imparts crazy amounts of moisture without feeling sticky."
For the husband with 10 Zoom meetings a day
Without the proper lighting, Zoom don't always present you in the most flattering way. You could buy a dedicated ring light, or you could use this minimal-looking TaoTronics desk lamp, which Strategist writer Jordan Bowman discovered to be an excellent alternative. (It's also a pretty great lamp.)
For the husband who's a new dad
A full night's sleep might be a thing of the past, but a strong cup of this dark-roast brew will give him the energy he needs to make it through the day. As one satisfied Amazon reviewer writes, "If you like coffee that kicks you in the butt, this is that coffee."
For the germophobe husband
This stainless-steel straw set (which includes two straight and two curved) comes with a cleaner so your husband can keep his new, more sustainable straws in spotless condition. This set comes with four straws (two straight and two curved), so he can always have one handy for any situations he might find precarious, like outdoor dining.
For the husband looking to spice things up (in the kitchen)
Ted Lee, co-author of Hotbox: Inside Catering, the Food World's Riskiest Business, recommends this cookbook that draws on African American culinary traditions as one of his favorites to gift. "I've had Jubilee for just a few weeks and already the deviled crab, sweet-potato salad, and the okra rice are in regular rotation — these recipes work; they're cookable and flavorful," he says.
For the husband looking to spice things up (in the bedroom)
Packaged in a surprisingly tasteful glass bottle, this fancy lube is one of our readers' favorites. We learned about it from Samantha Bard, co-owner of Brooklyn-based Shag, who says it's "one of the highest-quality silicone lubes out there." Plus, it's compatible with most sex toys.
For the husband who's curious about sex toys
Photo: Retailer
This super cute and affordable 101-level stroker toy is made of soft, stretchy material. The inside of each different egg is lined with textured ribs that offer a pleasurable sexy massage. We heard about Tenga Eggs from Samantha Bard, co-owner of the Williamsburg sex shop and event space Shag, who likes them because they are so discreet and come with water-based lube. Although they're designed to be single-use, Bard says that if you regularly wash an Egg with soap and water, you can extend its lifespan.
For the husband with no matching socks
Stock up on these basic pairs that our Resident Cool Guy and columnist Chris Black calls "perfect for the gym or daily wear."
For the husband who prefers socks with personality
Photo: Retailer
Stylist Leah Adicoff recommends these Pendleton socks for their "great colorways and stripes." She describes them as "very durable and comfortable. And they have cushioned footbeds."
For the husband who's always jotting down his great ideas