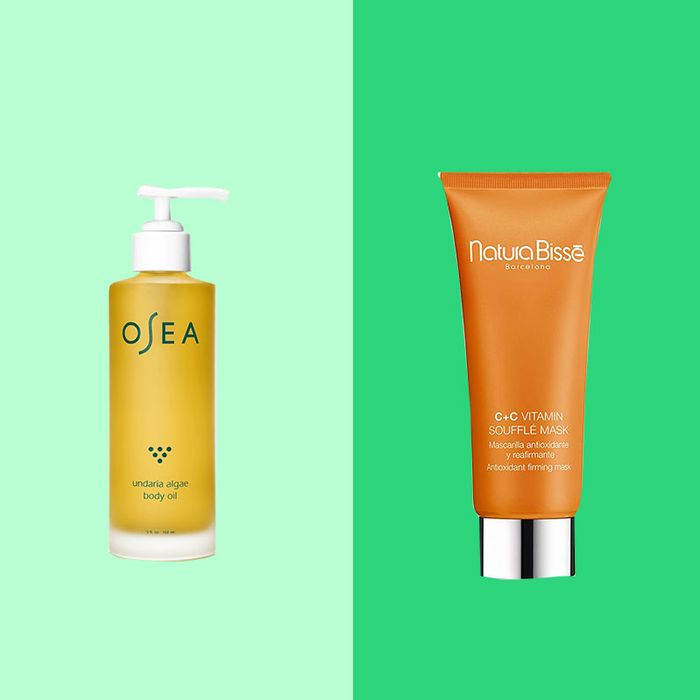 Photo-Illustration: The Strategist; Photos: Retailers
In the past decade, we've seen more skin-care, shaving, and beauty products specifically designed for men and male-identifying people than ever before. Whereas guys were once relegated to choosing from a few kinds of shaving cream, moisturizer, and ChapStick from whatever handful of big brands their local pharmacy carried, they now have seemingly limitless options. But more choices likely pose a unique challenge: It can be easy to feel a little bit overwhelmed about what to buy. As this time of year is always a good one to refresh the man in your life's Dopp kit, we've gone ahead and combed our entire archive of grooming content to find the best gifts to keep your favorite guy looking (and feeling) clean, healthy, and handsome in the year to come.
If his Dopp kit is a decade old
This triangular Dopp kit from Topo Designs gets high marks from the Trevor Project's creative director, Thomas Pardee, and Evan Shinn, one-half of the skin-care-obsessed Dewy Dudes. Pardee says, "The triangular shape is deceptively roomy and sits upright on any surface without spilling or tipping over." He also likes that the flexible material is easy to squish into tight spaces when packing. The side strap makes it easy to carry and hang up, and the whole thing is water resistant and easy to clean.
If he gets itchy in winter
If he's full of excuses about not putting on lotion but complains about itchy skin, give him this very light and fast-absorbing moisturizing body oil. LeVar Burton named it one of his favorite things, saying, "It has magic in it. It's not greasy or thick, and it absorbs. I went through a bottle in no time and said to my wife, 'We have to get more.'"
If he has sore muscles
Of all the CBD grooming products out there (trust us, there are a lot), Lord Jones is among the few we would actually want to receive as a gift. This body lotion is a favorite among celebrities with sore shoulders and former Strategist writer Lori Keong, who says it saved her from constant foot pain.
If he's prone to razor bumps
Grooming tools always feel a little bit special, and this one from The Art of Shaving has some serious spa vibes with the added bonus of solving a very real facial-hair problem. The exfoliating brush will help him get a closer, more comfortable shave with less irritation and bumps.
If the heat in his apartment dries out his skin
Whatever his skin type, this tube of luxurious exfoliating scrub uses lemon peel and glycolic acid to gently remove dead skin cells without irritating sensitive skin for a brighter complexion. Plus it's free of any parabens, phthalates, and plastic microbeads.
If he's in need of a glow up
Writer and stylist Alexander Julian uses this deeply moisturizing mask any time he has to go to an event or get in front of a camera. Give this to any man who loves a quick fix as much as he loves getting compliments.
If he could use a deodorant upgrade
While there's nothing wrong with a drugstore classic like Old Spice, there comes a time when some men may want something a bit fancier. This aluminum-free spray-on deodorant is a favorite of fashion designer Paul Smith, who likes that "it's got a bit of fragrance for a second or two, but after that, it's just a deodorant without a particular smell."
If he's tired of smelling like everyone else