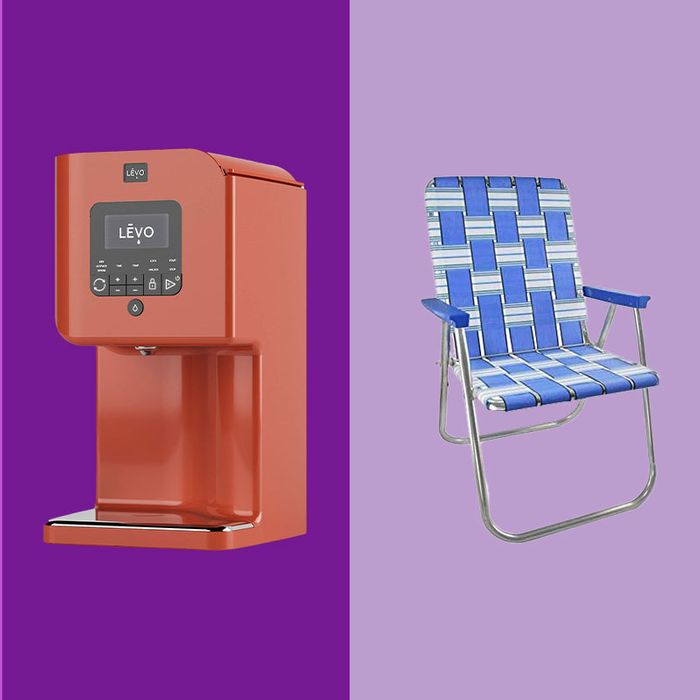 Photo: Photo-Illustration: The Strategist; Photos: Retailers
There's more that just one type of dad: There are golf dads and tech dads and dads who drink beer. So we racked our brains to come up with the best gifts for the many different types of dads you may be shopping for, and we put together the following list of 70 options. Many are dad-worthy things we've tried and loved ourselves, while others are recommendations from some of the cool people we've talked to over the years. There are even ideas from actual dads themselves. (We've done the same digging to find great gifts for moms, too, in case you're looking.)
To make it even easier to shop this list, we've arranged the items by price: Click here to jump to gifts under $25, under $50, under $100, under $200, and under $500.
Gifts under $25
For the dad with a grout vendetta
Strategist editor Maxine Builder calls the Drillbrush — a brush attachment for your power drill — the best thing that ever happened to her shower: "The drill did all the hard work, scrubbing faster and harder than I ever could by hand, and the results were noticeable even after the first pass. All the built-up grime had basically disappeared, though I did a second round just to be sure. The nylon bristles were gentle enough that I couldn't find a single scratch afterward."
For the dad who waxes philosophical
When we spoke to people who have turned 60 about the best 60th-birthday gifts, architect Christopher Choa said one thing people start asking themselves at that age is "Are you living an eudaemonic life?" The term refers to living a truly happy life, and Choa says few books provide as much of a blueprint for how to do so as How to Live, which chronicles the life of 16th-century essayist and philosopher Michel de Montaigne.
For the dad with sweaty feet
According to us, cool people, and Transportation Secretary Pete Buttigieg, Darn Tough sells some of the best wool socks out there. They're made in Vermont and come with a lifetime guarantee.
For the dad whose screen is always cracked
Even if he drops his phone, this case will prevent significant damage from being done. To those unsure of the simple-looking bumper's ability, Pogue told us he dropped his phone 53 times in this case and it didn't crack. If Dad doesn't have the latest iPhone, this is available for older ones too.
For the dad who watches the same movie over and over again
Author Jenny Han calls this carton of flavored salt "the secret to movie-theater popcorn at home." A three-quarter teaspoon of this and he'll swear he's at the movies (even though he's just rewatching Braveheart on the couch).
For the dad who likes heat