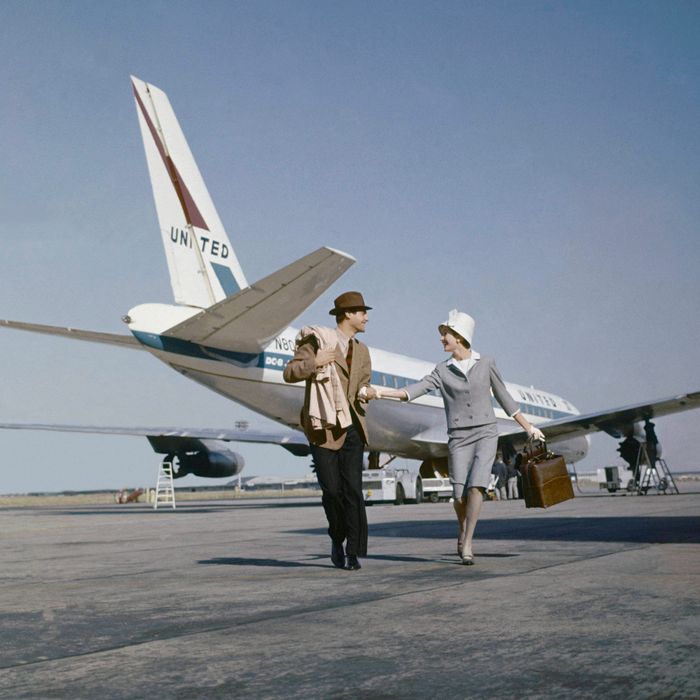 Photo: John Rawlings/Condé Nast
If you've ever sat in the middle seat during an overnight flight or dragged your carry-on suitcase through a crowded train station, you know how important it is to have the right travel gear. That's why the best travel gifts are also often the most practical, from things that'll make that long flight feel a little less long to stuff that'll make an interminable layover a little more comfortable. If you've already given your globetrotting friend a nicer-than-airline-administered eye mask or a handsome leather passport holder, fear not: the below list features 39 other gifts for people who travel recommended by frequent travelers, including expats, flight attendants, travel writers, travel agents, couples who travel together, and one consultant who flies multiple times a week for work. We also added a few of our favorite travel products we've discovered here on the Strategist.
According to Rachel Coleman, the social media lead at Berlin-based travel agency GetYourGuide, one of the best things you can give a frequent traveler is the gift of … more travel. "I moved to Berlin this year, which means I've been taking advantage of spending my weekends exploring new cities in Europe and beyond," says Coleman. "One of my favorite gifts from my family has been gift cards to airlines like Ryanair, which can get me to Edinburgh or Athens for a weekend getaway for less than $50." If the recipient is based in the U.S., Coleman suggests giving an American Airlines gift card, which doesn't expire, making it easier for the traveler to use it when it best fits their schedule.