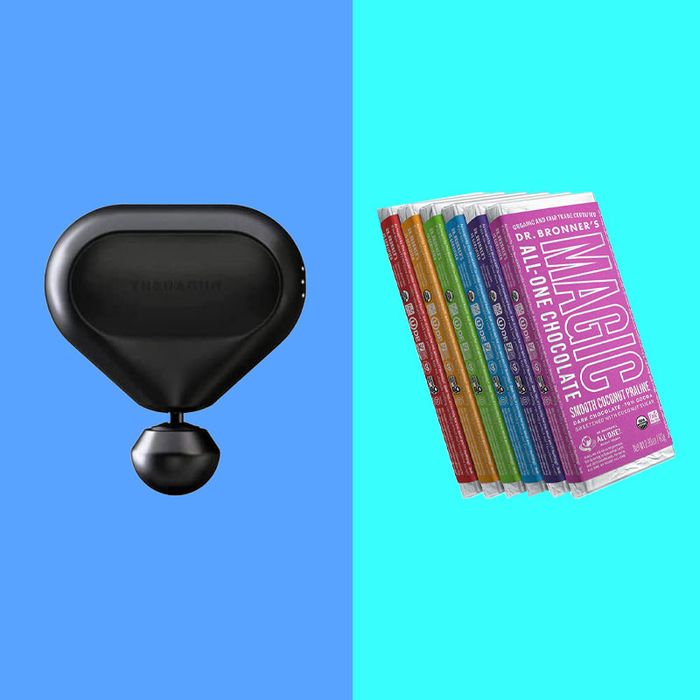 Photo-Illustration: The Strategist; Photos: Retailers
A sincere thank-you note is what many of the doctors we talked to want most as a present — though that might not feel like enough for the pediatric physician who taught your kid how to pronounce "stethoscope" or the dentist who tucks an extra toothbrush into every goodie bag. Or maybe you're looking for a gift to celebrate a friend (or sibling) who is a recently graduated, newly minted M.D. To compile a list of gift ideas (those elusive won't-returnables), we asked a panel of doctors — including medical directors, dermatologists, ER professionals, and plastic surgeons — for their sound advice. Below, these experts share their recommendations, along with the best gifts they've ever received, from self-care for when they're off the clock to gadgets that help them when they're on the clock.
Best self-care gifts for doctors
Three of our panelists suggested a soothing essential-oil set and diffuser for the stressed-out doctor who needs to decompress. Nada Milosavljevic, founder and director of the Integrative Health Program at Massachusetts General Hospital, calls the duo a "quick pick-me-up that is much appreciated" — especially after a long day. Dermatologist Debra Jaliman adds that a diffuser set is her go-to gift for fellow doctors. "It sets a mood and can be relaxing or invigorating," she says. "People love them." Thea McCallion of the Yinova Center (who happens to be Strategist senior writer Liza Corsillo's acupuncturist) points out that, in her practice, essential oils "keep the air fresh and our minds and moods clear and connected to do our best work." This handsome ceramic option from Vitruvi (which is Ellen Pompeo–approved) should do the trick. The essential-oil set (sold separately) comes in scents like energizing grapefruit and comforting lavender.
Best food and drink gifts for doctors
Best work-related gifts for doctors
Best wearable gifts for doctors
Along with compression socks, comfortable shoes are an essential for the operating-room floor and walking around a hospital. Danielle DonDiego, a board-certified family and obesity physician, says "most hospital doctors wear sneakers if they wear scrubs, so foot support is important." She likes APL sneakers (which are among a new crop of status gym shoes), but says they "get worn quickly" due to her busy schedule, so a new pair is always appreciated.
Sometimes laundry gets lost in a doctor's schedule, "so having a clean pair of scrubs is always great," Sonpal says. Stylish scrubs brand Figs came up as a favorite. Sonpal, Chiang, Chern, and King all name-checked the company. Sonpal likes the scrubs, because "they are ridiculously soft, easy to clean, and honestly make us look good." Chern calls the pieces "chic, fun, and comfortable." King agrees, adding that these would be a welcome staff present, as "everyone loves Figs."
Best gadget gifts for doctors