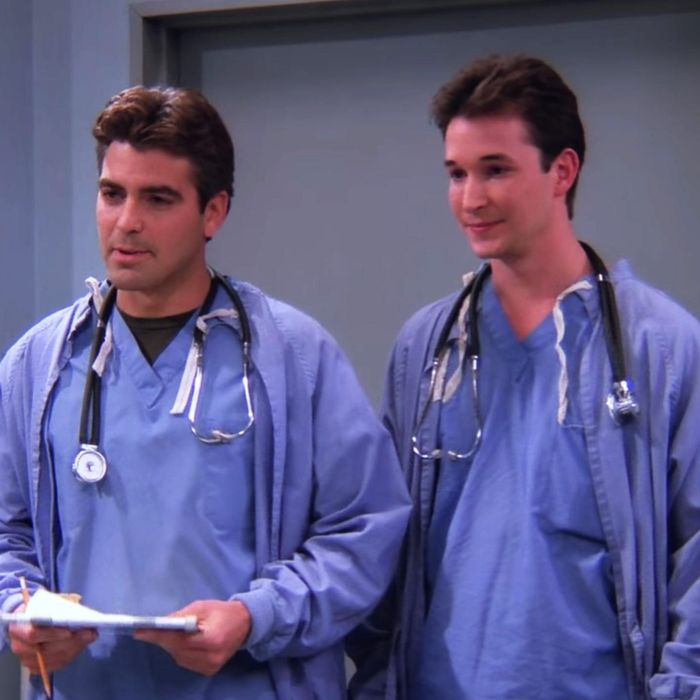 Even in the best of times, doctors are often sleep deprived and overworked. But during the COVID-19 crisis, that is amplified more than ever, as physicians work longer hours and put their own lives at risk to treat infected patients. Many are also staying away from home to keep their families safe. All of which is to say, if there's ever a good time to give doctors gifts, it's right now. Doctors don't so much need a flashy new pair of shoes as they could use a pair of well-cushioned sneakers to stay comfortable and efficient at work, along with ways to decompress when they leave. For some specific gift ideas, we consulted a range of practitioners — from ER professionals to family physicians to medical directors — about the most thoughtful gifts they've ever received and what they would recommend as presents for colleagues. While most doctors told us the best gift is often just a sincere thank-you card, in case you'd like to give a little more than that, we've assembled this mix of practical essentials, soothing items, and experiential gifts. (Click here for more information on how to help doctors and other frontline workers right now.)
Self-care gifts for doctors
While the personal protective equipment and face masks doctors wear is necessary for keeping them safe, it can also wreak havoc on their skin — as we learned when an emergency room doctor wrote in asking us for help. Gastroenterologist Niket Sonpal tells us he's experienced similar issues. "I have been dealing with bruises and cuts now for weeks," he says. Strategist writers Tembe Denton-Hurst and Rio Viera-Newton recommend this extremely soothing cream, which should work for Sonpal and any other doctors suffering from irritated skin. Lina Velikova, a clinical immunologist and medical advisor at Supplements 101, actually received a tub of the cream from a patient and was very impressed: "I think my patient chose it when she saw the bruises and irritation on my skin due to constantly wearing a face mask and it was very helpful," she says.
Because doctors are constantly washing and Purell-ing their hands in between shifts, a rich hand cream would help rehydrate rough hands. "Nice lotion is super helpful because I wash my hands and use alcohol sanitizer a million times a day," says family medicine physician. Shilpi Agarwal. Michelle Lee, a dentist in Manhattan, says this Kiehl's cream is "the perfect moisturizer for our dry hands from lab work and glove wear."
A gift set of pocket-size hand creams would also be a wise choice if you're not sure exactly what scent they'll prefer. You can't go wrong with one of L'Occitane's covetable shea butter hand creams, which are a favorite of Nieca Goldberg — medical director of the Joan H. Tisch Center for Women's Health — for their rich consistency. This three-pack includes the brand's original cream plus almond and lavender-scented versions.
For dealing with the mental and physical stress of being a doctor, Lee says yoga is a great way "to release tension and tightness in the upper body, as well as addressing lower body issues due to long periods of sitting or standing." Whether they want to pop in a quick downward dog in between patients or take a full vinyasa class on a day off, give the doctor in your life this mat recommended by three yogis. "The Manduka mat is indulgent — it's grippy, soft, and breaks in very well," says instructor Kyle Miller.
"It can be hard to find time to relax, but a good book can definitely be helpful when I am trying to unwind," Molinaro says. "If there's a book that a patient has found particularly entertaining or life-changing, I always appreciate the recommendation." Books that have inspired him recently include the memoir of former Disney CEO Bob Iger — Molinaro says, "It's a great example of how to be a great leader while still exhibiting kindness" — and Educated, which he describes as a "story of someone who excelled through hard work despite a very traumatic childhood."
"I love to come home after a long day to something green," says Navya Mysore, a primary-care physician at One Medical. "Studies show that interacting with plants may reduce psychological and physiological stress." Petkov always keeps potted plants in his office because, as he says, "They improve any décor, add a splash of color, purify the air, and have been proven to increase staff productivity." A notoriously hard-to-kill snake plant like this one (Rebecca Bullene, founder of Greenery NYC, once told us it's "pretty much indestructible") would fit with a doctor's busy schedule.
General internist Holly Phillips agrees that plants are great gifts for doctors, especially to brighten up and clear the air in their offices. "The air in the office can become stuffy and stale, and with all the disinfecting, can have a chemical smell after a few hours," she says. "A plant is an instant mood-booster and helps to humidify and cleanse the air a bit." Since doctors don't need another item on their to-do lists, she likes that this low-maintenance ZZ plant comes in a self-irrigating pot that requires three times less watering than a traditional one.
A bouquet of flowers is always a lovely gift, but for something extra special, a floral subscription keeps your favorite doctor's office stocked with fresh arrangements all year long. "The best gift I ever received from a patient was a year-long monthly flower delivery," says Constance M. Chen, a board-certified plastic surgeon and breast-reconstruction specialist. "Every time I received the flowers, it was incredibly uplifting, and I thought of her throughout the year. Everybody else in the office was able to enjoy the flowers too." With the Bouqs Company's subscriptions, you can choose from rotating collections of roses or other seasonal blooms.
A stressed doctor who wants to decompress will appreciate a soothing essential-oil set and a diffuser. Nada Milosavljevic, director of the Integrative Health Program at Massachusetts General Hospital, says they're a "quick pick-me-up that are much appreciated during a long day at the clinic." We wrote about this handsome ceramic diffuser in our gift guide for insomniacs, so it should do the trick of helping a frazzled doctor relax. With options like soothing lavender and energizing grapefruit, this oil set will give them everything they need to get started.
If you're looking for a more affordable gift that also has the benefits of aromatherapy, internal medicine physician and obesity medicine specialist Sylvia Gonsahn-Bollie recommends this soothing lavender balm that she uses to help fall asleep. "Anything promoting relaxation is good," she says. It's the same one you'll find in Westin Hotels, so it's also a good gift idea for doctors who like to travel but might be grounded right now due to COVID-19.