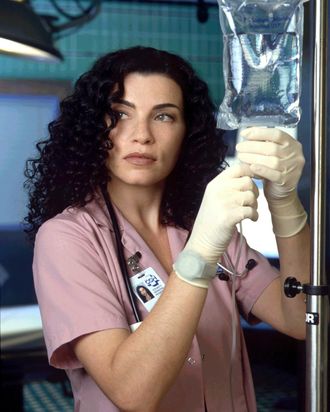 Even if you don't know any nurses personally, you probably know this: They spend a lot of time caring for others. It's an essential and often thankless job, and right now it's even more essential, as nurses and other medical professionals put themselves at risk every day to care for patients with COVID-19. If you do have nurses in your lives, there's no better time to send a gift to show your appreciation. (Here's how to help nurses and other medical professionals on the front lines of the fight against the coronavirus.) Whether it's something that'll make the long shifts more bearable or help them relax when they're off the clock, the right gift can not only show you care, but also improve their lives, at work or at home. We asked nine experienced nurses about the best gifts they've received and the ones they'd love to get right now.
Gifts to help them stay caffeinated
With long days and nights, the nurses we talked to all said the gift of caffeine will surely be appreciated. (If you don't know a nurse, don't worry. You can still send them coffee. Justin Mattera, owner of Blend Bay Ridge, began taking donations through Instagram to fund coffee deliveries to doctors and nurses on the front lines after he was forced to close his own shop. Your contribution will help fund the hundreds of coffees a day he and his team deliver to three Brooklyn Hospitals.)
Nearly all of the nurses we talked to recommend giving an insulated coffee tumbler. Atlanta-based family nurse practitioner Julia Eze says an insulated tumbler is the "perfect work accessory [that] a nurse can utilize throughout the entirety of a shift." Sonja M. Schwartzbach, a nurse in the New York tristate area, says Yeti tumblers, which keep coffee hot and water cold, are popular among nurses because they hold large quantities of liquid to sip during a shift.
With most local coffee shops closed, nurses used to picking up a latte on their way to work have to make other arrangements. Zach Adams, a certified registered nurse anesthetist in Philadelphia, puts coffee at the top of his list of recommendations and says that not all nurses have a coffee grinder at home. This gift set from coffee startup Drip Kit makes pour-over coffee simple to brew anywhere. It comes with a Hario electric kettle and ten single servings of delicious drip coffee. To use, you simply unfold the cardboard drip kit, place it on top of your mug and add hot water.
Several nurses we spoke with said a gift card for Starbucks (or another local coffee shop) would be a welcome gift. "[Nurses] can use that going into their shift, but they can also treat their whole unit to Starbucks," says Katie Duke, an in-patient cardiology nurse practitioner in New York City. Eze calls it "an all-time fave." [Editor's note: Depending on the city and state you're in, many Starbucks locations have closed their doors, but some remain open in and around hospitals.]
Gifts to help them take care of themselves
Not surprisingly, massage gift cards came up a few times in our reporting. Adams says that, despite not being able get a massage right now, this would still be appreciated for when things get back to normal. "Nurses take care of other people for 40-plus hours a week," Duke says. "Sometimes at the end of the day, we don't have energy to do things for ourselves." Nurse practitioner Danielle LeVeck agrees and says nurses appreciate a gift that lets them pamper themselves. A gift card for a local spa is always good, but Schwartzbach says one of her favorite gifts is the promise of an eventual in-home massage through the on-demand service Zeel.