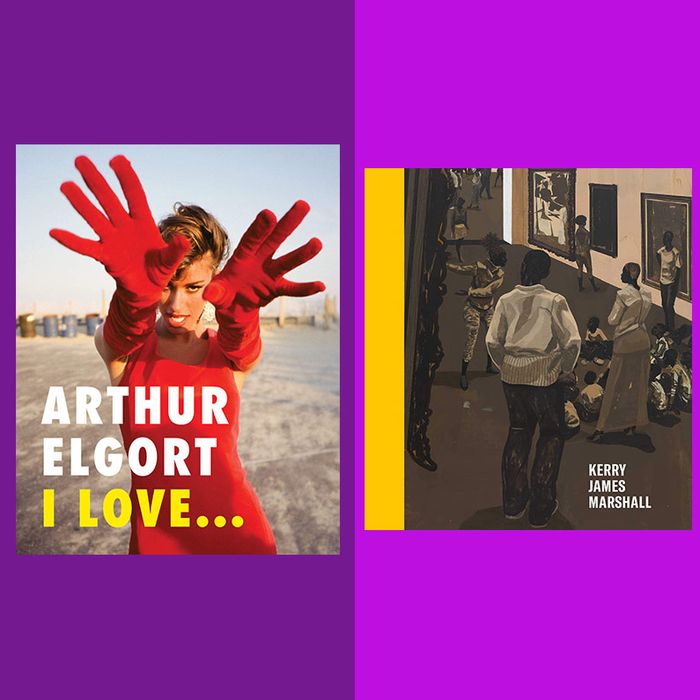 Photo: Courtesy of the retailer
The coffee-table-book sphere is an unwieldy one, filled with hundreds and hundreds of options. So we've rounded up the best and most giftable publications of the year just in time for the holidays. Here, you'll find something for every type of person on your list — the mom who enjoys her Pinot Grigio, the dad who knows every R.E.M. song, the hard-to-shop-for party host who has everything, even the teen girl who gets all her style inspiration from Instagram. (Please note that some titles listed here are not yet published, but everything is expected to arrive by December 25.)
Anyone who has a habit of stalking enviable Instagram interiors or enviable Instagram pups is sure to love this book dedicated to some of the most stylish homes in the world — and the dogs who call these places home.
Following the 2018 midterm elections, a record number of women were sworn into Congress, changing the face of both the House and the Senate. Through portrait photography evoking traditional (and traditionally male) images of power, this book celebrates history-making female representatives such as Tammy Baldwin, the first openly gay senator; Sharice Davids and Deb Haaland, the first Native American women in Congress; and Nancy Pelosi, the first female Speaker of the House.
Esther Choi, whose photographs have appeared in T: The New York Times Style Magazine, Dazed and Confused, and Another Magazine, wrote this cookbook, which uses food to create edible interpretations of modern and contemporary sculptures, paintings, architecture, and design, from the "Quiche Haring" to the "Lina Bo Bacardi Cocktail."
Photographer Jean-Francois Jaussaud first met Louise Bourgeois — the acclaimed French-born artist known for her giant spindly spider sculptures — at her studio in 1994. That's where he began taking the photos in this intimate book, which spans the last 11 years of Bourgeois's life before her death in 2010.
With chapters like "What Is Wine, Anyway?" and "Let's Talk About Natural Wine," this impeccably designed book has a friendly, accessible feel courtesy of sommelier Aldo Sohm (the wine director of Le Bernardin) and Christine Muhlke (late of Bon Appétit).
Leo Goldstein's recently resurfaced photos of daily life in East Harlem during the '40s and '50s have mostly remained unseen. Until now.
Multimedia artist and designer Walt Cassidy, a.k.a. Waltpaper, takes the reader through the '90s underground club scene in New York City — Michael Musto called the club kids a "cult of crazy fashion and petulance" — in this "high-impact" visual diary filled with rare and previously unseen photographs, magazine clippings, and other media.
Although Prabal Gurung launched his eponymous collection only in 2009, in the intervening decade the designer has left an indelible mark on American fashion. With mood boards, photographs, and sketches, this monograph follows Gurung's process and journey over the past ten years, from designing Michelle Obama's Inauguration gown to showcasing his Nepalese heritage on the runway last spring.
Five hundred–plus pages of photographs of the iconic musician-slash-designer-slash-actress-slash-businesswoman, from her childhood in Barbados to her worldwide tours to private time with her friends and family.
In this oversize ode to the American West, French photographer Anouk Masson Krantz captures the expansiveness of the frontier as well as the rodeo cowboys, ranchers, country-music singers, and cattle that call it home — all in expressive black-and-white.
The newly updated edition of Nan Goldin's book of photos (which chronicles the lives of her drag-queen and transgender friends in the '70s, '80s, and '90s) goes even further into the other side by including the voices of her subjects amid her snapshots of them.
This book is the definitive collection of street photography, culled from the archives of photography cooperative Magnum Photos and featuring work from Henri Cartier-Bresson, Elliott Erwitt, Martin Parr, Bruce Gilden, and Richard Kalvar, among others.
Curator and critic Antwaun Sargent uses powerful images by 15 artists, from Campbell Addy to Ruth Ossai, to create a moving tribute to the international community of black photographers.
This book collects 50 years of photographer Bill Cunningham's charming and lively work and includes essays by New York Magazine's own Cathy Horyn, along with Tiina Loite, Vanessa Friedman, Ruth La Ferla, Guy Trebay, Penelope Green, Jacob Bernstein, and Anna Wintour. It's a must-have for fashion and New York City lovers alike — and for the person who has felt like something is missing every time they've opened the Sunday Styles section since Cunningham passed away in 2016.
A collaboration of interior designer Nina Freudenberger, writer Sadie Stein, and photographer Shade Degges, Bibliostyle offers a peek inside the homes of book lovers (including Silvia Whitman, proprietor of Shakespeare and Company in Paris, and the novelist and bookshop owner Emma Straub). Featuring enviable private libraries and packed floor-to-ceiling shelves, this beautiful volume makes a compelling case for books as décor.
Agnès B.'s snap cardigan turns 40 this year, and the brand made this book, which includes photographs of the iconic piece throughout the years, to celebrate. It opens with an essay by journalist Sophie Fontanel about her love of the cardigan and her admiration for the French designer's work. "That woman is as important as Coco Chanel. She invented the snap cardigan!," Fontanel says of Agnes B., a sentiment which will resonate with any superfan.
Published by the Vitra Design Museum in Weil am Rhein, Germany, this 1,000-page compendium documents 1,740 objects made by 546 furniture designers over the past 230 years — from chairs by Marcel Breuer to Ikea's Billy bookshelf — through time lines, biographies, infographics, and more.
When designer Karl Lagerfeld died earlier this year, he left behind not only the legacy of his decades-long career in fashion but also his beloved Birman cat, Choupette. A celebrity in her own right, Choupette earned fame (and thousands of Instagram followers) for her lavish lifestyle of cozying up to supermodels and flying first class. Now Choupette's fans can enjoy this collection of photos taken by Lagerfeld, featuring the pampered kitty enjoying her favorite activities, such as perching on a velvet chair and curling up in the bathroom sink.
Waves is an ode to the world of surfing and its royalty. Over four years, photographer Thom Gilbert studied the best living surfers in Spain, New York, California, and Hawaii, shooting them as tiny figures against an oceanic backdrop as well as close up and on dry land. The pages feature more than 300 images by Gilbert plus the surfers' stories, told through Q&As and handwritten notes.
Coinciding with a retrospective exhibition at the Victoria and Albert Museum in London, this book surveys Mary Quant's life as a trendsetting designer and instrumental figure in the mod fashion movement that spanned Europe and America in the 1960s.
This soothing collection of over 100 floral-forward prints created in the 19th-century by British textile designer William Morris, traces the designs back to Morris's own gardens in Kent, England, and medieval-era manuscripts and tapestries.
Artist Chris Ofili created 12 etchings to illustrate Othello, giving new depth to Shakespeare's tragic play. The book includes a foreword by poet and critic Fred Moten and reconsiders the story of Othello in relation to contemporary social injustices. It is also the first in the Seeing Shakespeare series, which will include books with illustrations by Marcel Dzama and Jordan Wolfson.
In this much-more-than-a-cookbook book, Angie Mar, chef and owner of the Beatrice Inn, shares her recipes and techniques, personal Polaroids, and essays on being a glamorous carnivore — on everything from why she ages steaks in whiskey to her love of Champagne.
Supreme Models claims to be the first photography book dedicated to black models, paying tribute to Iman, Naomi Campbell, Adwoa Aboah, Jourdan Dunn, and dozens more through interviews, memorable magazine covers, and runway looks.
This book, from Game of Thrones's Emmy-winning production designer, Deborah Riley, includes 432 pages of sketches and concepts that became King's Landing, Winterfell, Dragonstone, and all those other places we've sadly been without since May. It might be just as important as that book Sam swiped from the Citadel to prove Jon's claim to the throne. And it definitely has more pictures.
This large-scale collection of Leonardo da Vinci's paintings and preparatory drawings brings the alchemy and wonder of the artist's work into readers' laps. Published in 2019 to coincide with the 500th anniversary of Leonardo's death, Leonardo by Leonardo includes narratives written by scholar Martin J. Kemp to accompany each painting and extensive reflections by Leonardo himself.