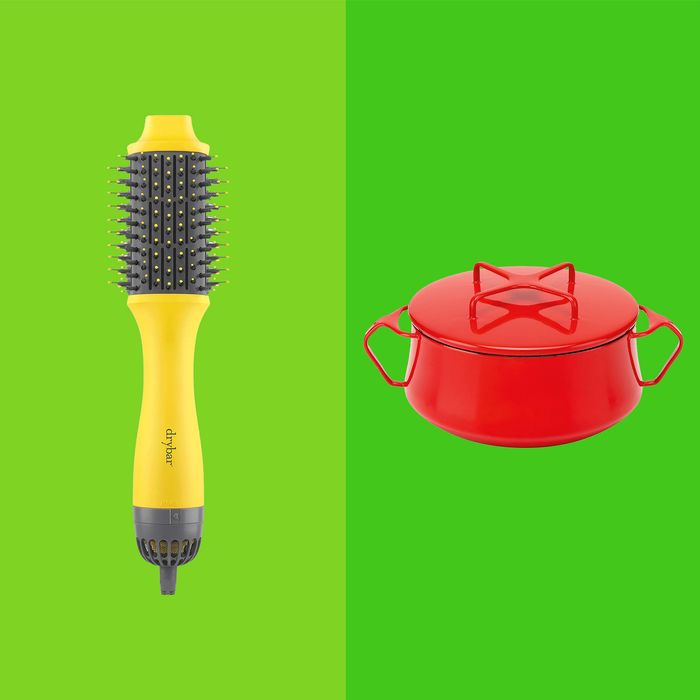 Photo-Illustration: Courtesy of retailer
Sisters, just like wives and girlfriends, run the gamut. Your kid sister probably isn't going to like the same thing as your sister with a newborn or your sister who's a cat lady. Add in the fact that, unlike shopping for your wife or girlfriend, you may have more than one sister to buy for (who will almost definitely be comparing gifts), and you've suddenly got a lot on your plate. To help, we rounded up a bunch of stuff we've written about before along with a handful of new things that would make great gifts (most of which can conveniently be bought on Amazon), so that you can find that perfect something for whatever sister you are shopping for.
For the sister who thinks she's a barista
We talked to actual baristas who said you can't go wrong with this easy-to-use coffee grinder.
For the sister who misses the salon
She can bring the salon — and salon-quality results — home with this blow-dryer brush from Drybar.
For the sister who needs self-care on the go
According to one flight attendant we spoke with, a quick spritz of any one of these sprays is very calming.
For the sister who carries stress in her shoulders
Many celebrities have recommended this massage gun, but according to choreographer Laurieann Gibson, it will help your sis live her best life.
For the sister who just went natural
Help her protect her natural curls and coils with this satin-lined cap that's nice enough to wear in a Zoom meeting.
For the sister who's obsessed with pencils
Pencil aficionado Indré Rockefeller (and John Steinbeck) is a fan of this classic writing instrument.
For the sister who's an audiophile
This Bose speaker is a favorite among Strategist writers and editors for being portable enough to take on the go and powerful enough to fill an apartment.
For the sister who always wants something sweet
She'll love capping off the night with a piece of Belgian chocolate.
For the teen sister
For the tween sister
Just a classic pair of Docs you'll likely want to steal for yourself.
For the kid sister


Slime is always a hit with the persnickety under-10 set.
For the sister who's pregnant
This organic belly oil from Ebi is a favorite of Hill House Home founder Nell Diamond, who calls it luxurious and says that using it at the end of the day is a "nice way to wind down."
For the sister who's also a new mom


This sleek-looking machine can steam, cook, and blend homemade purées for your new niece or nephew.
For the sister who's also a dog mom
It would be particularly thoughtful if her beloved pup is a mutt.
For the left-handed sister
This mug is made specifically for lefties, and has an indentation (meant to warm your fingers) instead of a handle.