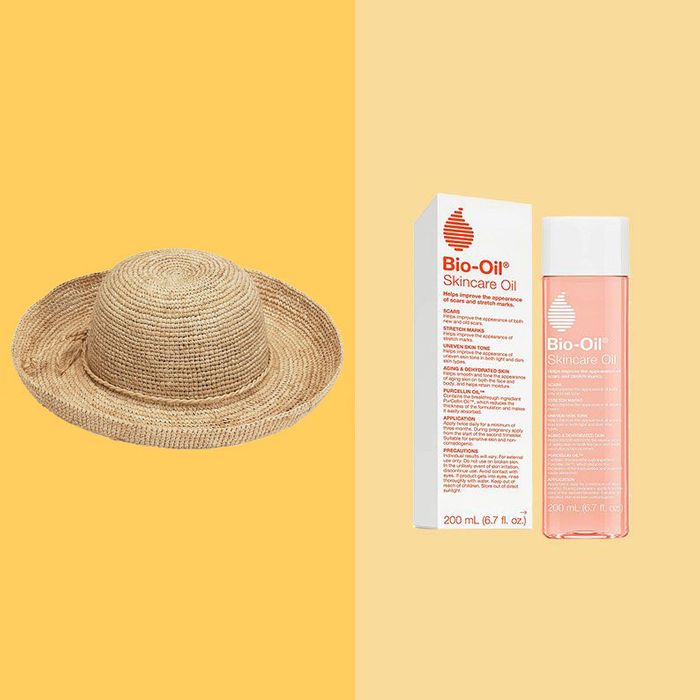 Photo-Illustration: Courtesy of retailer
Sisters, just like wives and girlfriends, run the gamut. You may have a kid sister or a sister with a newborn or a sister who's a cat lady. Or maybe you have more than one sister to buy for (who will almost definitely be comparing gifts). To help narrow your options, we rounded up a bunch of stuff we've written about before, along with a handful of new things that would make great gifts for any type of sister, whether she's a blowout fanatic, a workout fanatic, or a travel fanatic. While all 55 gifts on the list are available from Amazon, we've found some elsewhere, too, for those who like to shop around.
For the sister who likes to keep up with hair trends
For the TikTok-obsessed sister
These color-changing lights can be controlled via an app so she can customize the brightness, color, and blinking speed to suit her mood.
For the sister who works from home
If she doesn't yet have one, a dedicated workspace is essential, even if it's set up on her dining room table. This ultrathin pad will convert any surface into a functional desk. What's more, it can be easily tossed into a bag should she ever need to work somewhere else (or when she goes back to her office).
For the sister who works from bed
Maybe her apartment is too small for a dining (or other) table that can be used as a desk, or maybe she just prefers the comfort of clacking away on her mattress. Either way, this nice-looking lap desk that tops our list of the best-reviewed ones on Amazon will help make her bed feel more like a professional workspace.
For the globe-trotting sister
A hybrid passport holder and wallet that comes in a slew of colors.
For the sister you taught about skin care
This Instagram-famous mask is a favorite of Strategist beauty writer Rio Viera-Newton. "Put simply," she says, "this mask seems to make my skin really, really happy."
For the sister who taught you about skin care
For the sister who brings her lunch to work
This sleek ceramic bowl will make her leftovers look way better than whatever she's currently packing them in.
For the sister who loves comfy shoes
Writer and actress Lauren Adams found these "puffer jackets for your feet" at Akomeya (a Goop-approved store in the Chao neighborhood of Tokyo) and told us she has barely taken them off since.
For the sister who lives at the beach
A cooler she can sling on her back and take to the shore — or to the park or tailgate.