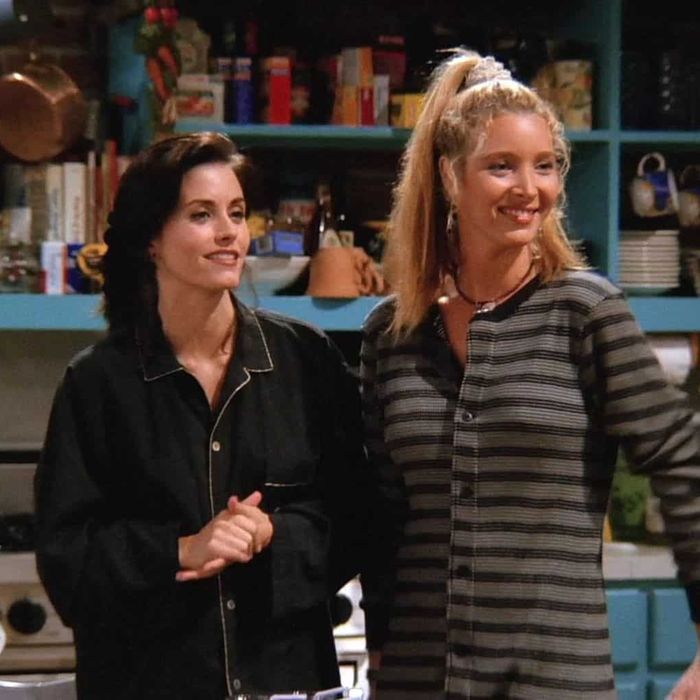 While there's nothing wrong with falling asleep in an oversize T-shirt, there's something to be said for the style and comfort of a dedicated pajama set — especially at a time when we're all spending 24/7 in loungewear. To find the very best, we talked to 18 experts, from stylists to photographers to models, about their favorite pj's. And while work-from-home experts advise against working in the same clothes you sleep in, we think many of these pajama tops are nice-looking enough to wear for Zoom meetings — just add some jewelry or a swipe of lipstick.
Best women's pajamas under $50
For a toe-dip into the world of matching pajama sets, Remi Bader, a curve model who regularly reviews loungewear on TikTok, suggests this inexpensive Target pair. It costs a mere $22 (and for five extra bucks, you can upgrade to the pants version), and it goes up to a size 4X, which Bader thinks makes this set stand out among other brands, though she suggests sizing up, "as they tend to run a little bit small." She says the modal fabric gives the set an extremely soft and comfortable feel. As Bader puts it, "My whole motto is being comfortable while being cute at the same time."
If you're always cold at night, Bader recommends this plaid flannel set from Aerie, which she says is "perfect for cooler winter nights." When it comes to fit, Bader thinks "the worst thing is having pajamas that are too tight around your waist"; she loves that these flannel joggers "have drawstrings so you can choose how loose or tight you want them to be." And much like most of Aerie's clothing, the set has a wide size range — that includes tall sizes, too — and six different colors to choose from.
Another budget-friendly recommendation courtesy of Bader is this polka-dot Gap set that she says "truly feels like butter." Like the Target pair, this one is made of modal, which Bader explains is "actually [her] favorite material of all time," adding, "my sheets are modal, my underwear is modal, and so on." Because it's a "super-breathable material," the fabric "won't make you too hot or too cold," she says. The shirt and pants hold up well: You "don't need to worry about them shrinking or pilling," Bader notes, and the fabric "gets even softer after you wash it."
Best women's pajamas under $100
Because Chloe Anello — one of the writers of this piece — tends to get very cold at night, she swears by flannel pajamas in the winter. She initially bought this pair because of the pattern choices — she owns the now-sold-out cowboy print, which seems to still be available in limited sizes at Dillard's — but ended up loving it so much she bought another set. "They're certainly warm, but they don't feel heavy on nor do they make me sweat. I sized up to make sure they were the right length, since I'm five-foot-nine, and they did shrink a tiny bit in the wash the first time," she adds.
Brandy Gueary, content creator, also recommends P.J. Salvage, which she likes for its "fun prints" and "menswear-inspired style." Her personal favorite is this rayon set with dropped shoulders and a cropped sleeve. It's a cooler alternative to the brand's flannel, and Gueary promises it feels great on.
Strategist writer Hilary Reid received these J.Crew pajamas as a Hanukkah gift a few years ago. "They were perfect: a vaguely medicinal shade of periwinkle blue (J.Crew calls it Hydrangea) with smart navy piping and an elegantly rounded collar. I wore them the night I received them and have since worn them on coolish nights in the fall, in the summer when the air-conditioning was too high, and on weekends year-round when I'm hanging around my apartment," she says. "They're the kind of pajamas I imagine wearing while trying to finish the last half of Swann's Way or while reading a newspaper in bed." Because they're made of a lightweight cotton, she finds them "surprisingly cooling, just as much as, if not more than, my silk pajamas from Lunya (which I do love)," she adds. They go up to a size 3X and come in three other colors, including white, black, and pink. Plus you can add a monogram to them if you're feeling very fancy.
Michelle Norris, photographer and co-founder of Tropico Photo, describes this set from MeUndies, a brand known for its underwear, as "legit the softest pair I've ever found." The pajamas are made from the same micromodal material as the company's underwear, which has come recommended to us before because of how soft they are. These go up to 4XL and come in 13 colors and patterns — one of the widest variety of choices on this list so far.
"I am such a huge pajama fanatic — in fact, a huge portion of my wardrobe is dedicated to sleeping," says photographer Olivia Locher. Recently, she's been loving Splendid's pajamas that also happen to be a favorite of Cat Corcoran, associate creative director for Mission. "My belief: Go to bed feeling like a sophisticated boss-lady and you'll wake up feeling the same way," says Corcoran. She likes this Splendid pair because, as she explains, it's "comfy enough to sleep in but chic enough to wear out, especially if you're a pajama dresser like me." Locher agrees, saying, "I've been guilty of throwing a large coat over these and going about my daily routines. They are so lovely that no one seems to care if they are pajamas, or maybe people are just too polite to say something."
This shorts set from Strategist-approved brand Eberjey comes recommended by content creator Yuneida Gutierrez. "They are insanely soft and wrinkle free," she says. Because she's "about five-foot-three," she prefers shorts to the full-length pants. She calls these "perfect for short girls like me that have a hard time finding full-length bottoms that don't drag all over the floor." Even those who aren't particularly short will like these, she adds, because "nothing beats the feeling of rubbing your legs against the covers."
Michelle Li, fashion and beauty editor for Teen Vogue and freelance stylist, typically doesn't wear long pants to bed because, as she explains, "my legs get too hot, and they end up crumpled at the end of my bed." But these plush Skims pants changed her mind. "On cold winter nights, I'll slip these on for some extra-toasty-ness," she says, adding that they have "a really fun and cute texture for lounging around the apartment." While they can be worn with any top, we love the matching tanks — or, for a full look, this velour sleep shirt.
Under $150