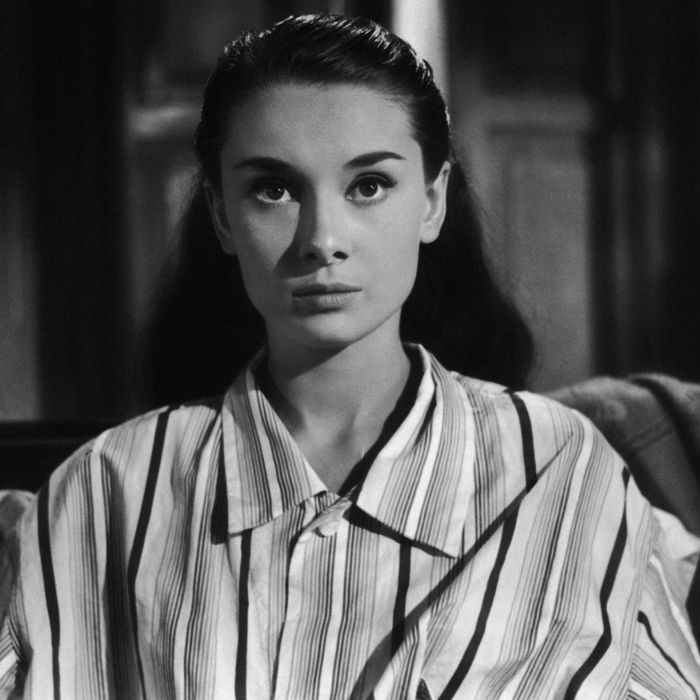 Photo: Archive Photos/Getty Images
For close to a decade now, I've been in thrall to the appeal of mannish, old-fashioned pajamas. I have zero interest in the "leggings plus loose top" combo of "loungewear"; I reject the wedgie-ridden territory of flimsy rompers, baby dolls, and all the other come-hither advances of putative sleepwear. At home, the only thing I want to be wearing is a pair of crisp pajamas, well-tailored and loose-fitting and self-sufficient (it's a shopping compulsion that my husband finds utterly bizarre, which makes them feel that much more like truly dressing for myself).
You can feel quite smart in them, as though you are dressed correctly for the task at hand: sleeping, of course, but also reading in bed, or starting your morning very slowly and carefully with a ceremonial cup of coffee. The ones below are what I keep in my rotation (plus one I aspire to one day have). And though I haven't yet done it, my respect for myself would probably double if I wore any of these out.
The utter classic. I feel like J.Crew must have been making these for years. Mannish and aloof and in a pleasingly sexless pale blue, they are, I realize, very much like the ones Daniel Day-Lewis sports in Phantom Thread. Just the sort of thing for anyone who can't abide a confrontation over breakfast. And, with their soothing, almost hospital-y austerity, they're also the perfect pajamas in which to be ill.
I'm forever charmed by the slight absurdity of a "shorts and long-sleeved pajama shirt" combination: absurd because the shorts say "shrug" while the shirt says, in a clipped British accent, "Good morning to you." In other words, simultaneously easeful and proper. These are cotton, so perfect for summer, plus gingham always looks like a picnic.
2016's 21st Century Women was a movie I loved for many reasons and in many ways (side note: Director Mike Mills has a pajama line!), but one distilled point of delight was the vision of Annette Bening in yellow paisley-print pajamas. Being on the very edge of hideous, they became beautiful, much like the way tuberose smells intriguing because of the rotten whiff at its core. For these reasons, they seem to me excellent pajamas for smoking in — a habit both elegant and disgusting. These Supreme bad boys are flannel, not silk, but they do the trick. (As with most things Supreme, it's no longer on the site, but you can find it on eBay.)
A friend sympathetic to my pajama romance gave me these for a birthday a few years ago, and they instantly made me think of Jo March, reading and eating a crate of apples in an attic in Little Women. They're rustic, a bit adventuresome, certainly tomboyish. They're "for men," but just take a size down.