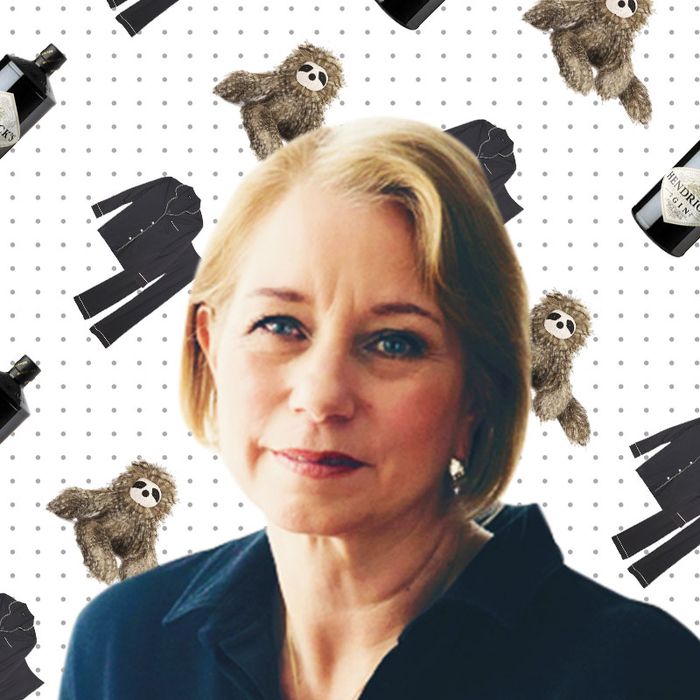 Courtesy of the retailers.
Photo: Courtesy of the retailers.
If you're like us, you've probably wondered what famous people add to their carts. Not the JAR brooch and Louis XV chair, but the hand sanitizer and the electric toothbrush. We asked writer Laura Lippman, whose new novel Lady in the Lake comes out later this month, about the double boiler, gin, and niche candies she can't live without.
These notebooks are handsome, not expensive, and never make me feel like I have to have a truly great thought in order to write in them. They're slim, fit in any backpack, and since they're only about 60 pages, I actually manage to fill them up, which feels like an accomplishment.
Speaking of accomplishments, I love crossing items off a to-do list. These, which have silly headers, such as "Nevertheless She Persisted," and "WTF Am I Doing," make the crossing part particularly fun.
I read a profile of Alison Roman that Emily Gould wrote, and was struck by the fact that she makes a point to shop at a really normal grocery store while recipe testing. This is very useful for me, because in Baltimore, where I live, I only have a Harris Teeter and a Shoppers Food Warehouse — having recipes that allow me to cook with ingredients I can actually find is invaluable.
Goldenberg's Peanut Chews — which are basically peanuts and molasses covered in chocolate — are super easy to find in Baltimore (even at 7-Elevens), because they're made in Pennsylvania. They're not so easy to find in other parts of the country, which is a shame, because they're incredibly delicious.
I have never owned a microwave, and have never sought to own a microwave. It makes food taste bad. So instead, I reheat my leftovers in a double boiler, which is a far superior device. It heats stews and protein dishes up without stripping them of their taste or burning them, and, you can use the bottom part just as a regular pan. I make popcorn in that bottom part, even. Microwave popcorn is the worst. I get depressed thinking about the times in my life that I've eaten it.
I would live in pajamas if I could. I often put them on around 3 p.m., because being a stay-at-home writer turns you into a bit of a savage, and because I hate clothing that touches my body. These pajamas are the best. I found them on a trip to Miami in May, where it was excruciatingly hot, and still, they didn't suffocate me. They are so soft, and they just look nice. I wouldn't carpool in them, but they make me look fairly put together for someone walking around the house in pajamas mid-day.
About 20 years ago, someone spritzed me with this at a department store, and despite myself, I liked it. I don't wear it every day — only when I'm dressing up — but when I do, I do the Holly Hunter Broadcast News thing where I spray it twice then walk through the cloud. It's light, it's sweet, it's not assertive. It's technically for men, but it doesn't smell masculine to me. Though I suppose that's because this many years in, it just smells like me to me.