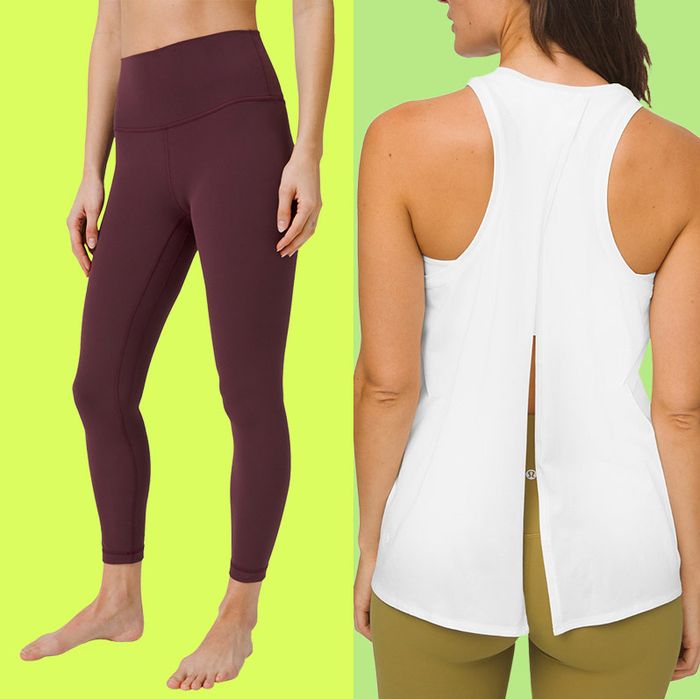 Photo: Courtesy of the vendor
Anyone who has shopped at a bigger-box store knows it can be hard to figure out where to begin. There are dozens of options that all seem as worthy as the next, but the reality is not all products from a given brand are created equal. When you shop as regularly as we do, you learn that many brands just do some things better than they do other things. Lululemon, with all of its stretchy, sweat-wicking offerings, is one of those brands, with an expansive inventory (more than 100 styles of leggings alone!) that can be overwhelming to sort through. Read on for all of our favorite Lululemon finds from marathon-runner-recommended shorts (and tights and tops) to leggings beloved by fitness folk and new moms alike.
Lululemon's longtime best-selling Wunder Unders still get praise from fitness pros — and they're our pick for the best overall workout leggings for women. These leggings not only have sweat-wicking and four-way stretch fabric, they also include waistband pockets that can hold your key, a credit card or ID, even a hair tie. Kate Posch, a yoga instructor at Sky Ting, says the Wunder Unders are her "go-to everyday legging," and praises the high-waisted fit in particular, which keeps her pants up while she's teaching. Whether you're doing a HIIT conditioning class or just running errands, these leggings will hold up — and according to Katherine Gundling, a coach and programmer at ICE CrossFit NYC and Oculus CrossFit, "They will last you years and stay in great condition," too.
Lululemon's Align pants are one of the most universally beloved pairs we've written about. Fitness instructor Ashley Rosenberg calls the style a "forever classic" that's "just unbeatable." Expecting mothers, yoga instructors, and other fitness folk all agree, praising their high-rise fit, durability, and four-way stretch. Strategist contributing editor Jessica Silvester is another fan: She wore these while seven months pregnant and told us the same pair still fits her years later: "My proportions have more or less returned to normal, but the fabric has snapped back, too; it continues to conform to my shape."
This shorter version of the Align pants also works as both workoutwear and loungewear, according to the Cut's Diana Tsui. Made with lycra fiber that helps the pants hold their shape, Tsui says they offer a snug fit "without squishing any internal organs." She adds: "They're so ridiculously comfortable that I also wear them to sleep."