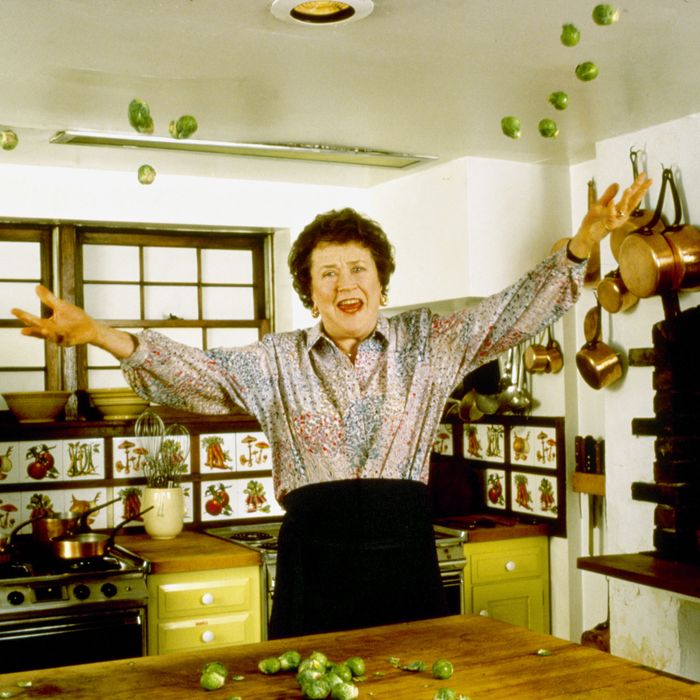 Find a gift so good, they'll throw their Brussels sprouts in the air.
Photo: John Dominis/The LIFE Images Collection/Getty
Even if you think of yourself as handy in the kitchen, it can be hard to find a gift for a chef or serious home cook. You don't want to give them something they already have — no one needs two identical blenders in their home kitchen — but you also want to find them something that they'll actually use, which is easier said than done. After all, chefs often have exacting standards, with refined preferences for salt, knives, and even vegetable peelers and storage containers. So to point you in the right direction, we surveyed more than 30 chefs and restaurant owners, including James Beard Award winners, Bon Appétit test-kitchen personalities, and Michelin-star holders about the kitchen items that they like to give as well as the stuff they have on their own wish lists.
Chef Jeremy Blutstein told us this charcoal grill setup makes a great gift for chefs of any experience. "I just bought this combination for my sous chef," he told us. "It has tons of applications, can achieve a high heat, it's compact, and produces a great flavor." If you really want to impress your recipient, Blutstein says to throw in some charcoal. The Binchotan charcoal he recommends is known for burning without any smoke, making it a favorite for chefs who like to hover over their grill and perfect what's cooking.