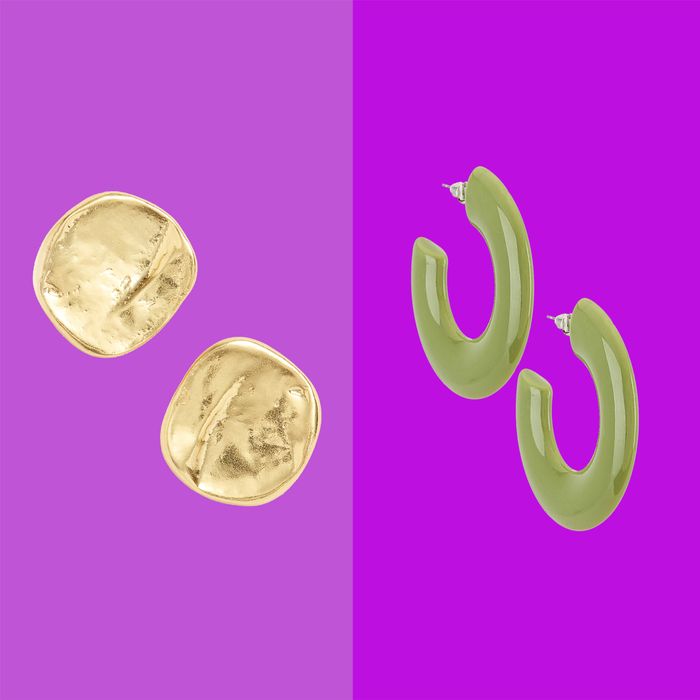 Photo: Courtesy of the retailers
Are we living in a golden age of earrings? At the very least, all the conventional rules regarding hoops and studs have been broken: You don't have to wear matching pairs, you don't have to get extra piercings to look like you have more than one hole in each lobe (try a "crawler"), and a hoop doesn't necessarily have to sit the way you thought it did. Moreover, you don't have to look hard to find earrings that are much less expensive than they look — even the biggest-box clothing brands have seriously stepped up their game. And if you don't want to bother looking at all, we've rounded up some of the best options you can buy online for under $50, from surprising studs, to hoops of all shapes and sizes, to big bold statement pairs.
Studs
Note: This style is sold as a single earring.
Hoops