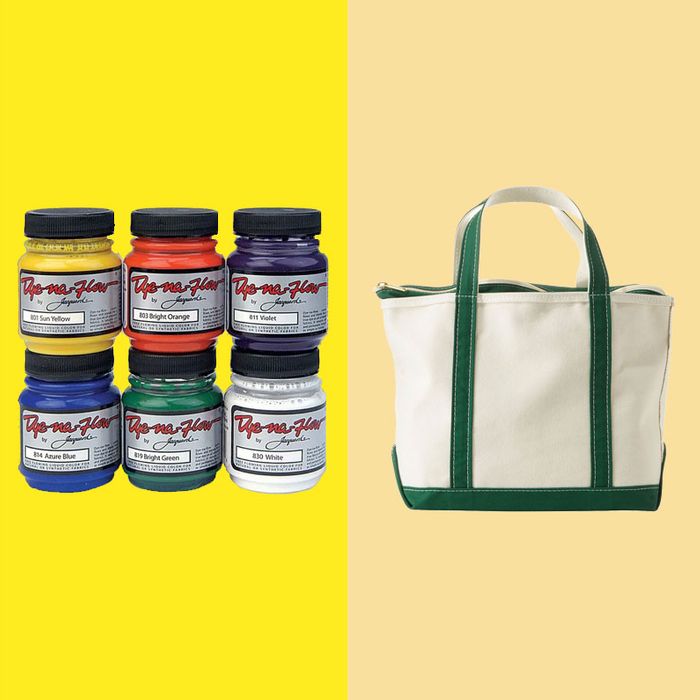 Photo-Illustration: Courtesy of the retailer.
The pandemic has been hard on friendships. Even if you've started having in-person happy hours instead of Zoom ones, you might be looking for a way to show your best pal how much you appreciate them always being there (and never judging) no matter the circumstances. Surprising them with a little pick-me-up will always go a long way — especially this holiday season.
To help you find the perfect something for your bestie, we've rounded up 56 gifts that are sure to please any type of friend, whether they guzzle coffee, can't stop cleaning the apartment they've been cooped up in, or spend their days making TikTok videos. While most of this stuff is available on Amazon, we found some things elsewhere, too, for those who like to shop around.
For the best friend with cold feet
These quilted slip-ons are comfy enough for hanging out at home but also have a durable rubber sole, so they're suitable for coffee runs or walking the dog. They're available in men's sizes here.
For the best friend with neighborhood pride
All of the proceeds from this sweatshirt go to the Hong Kong–style Chinatown restaurant Cha Chan Tang. Welcome to Chinatown also sells merch for other local businesses, like Wing on Wo & Co., if your friend prefers ceramics to pineapple buns.
For the outdoorsy best friend
If they like hiking and camping, they probably already have a solid backpack, but they might not have a waterproof cover that protects their pack (and all its contents) from rain and snow.
For the best friend who just moved
Whether they end up using it as a vase for flowers or a pitcher for dinner parties, we're sure they'll love receiving this eye-catching ceramic vessel as a housewarming gift.
For the best friend who's a bit woo-woo
If your pal is looking for a little spiritual guidance, they'll likely find inspiration in this oracle deck featuring illustrations by Iranian painter Rassouli and poetry from Rumi. Writer Gabriel Mac relies on the deck's wisdom in "moments of confusion, existential terror, or light boredom."
For the best friend dreading winter dryness
You've likely heard about this superthick moisturizing lotion before (Sweetbitter author Stephanie Danler keeps tubes in her car, purse, and bedrooms), and it really does deserve all the good press. Your dry-skinned friend will love slathering it on from head to toe.
For the best friend stoked for winter baking
Help them level up from box-mix cookies to a truly impressive dessert with this Bundt pan that Great American Baking Show winner and cookbook author Vallery Lomas uses to make her perfect pound cake.
For the best friend who hates ironing
They'll love not having to break out the unwieldy ironing board now that they can use this alternative wrinkle-removing device, which looks more like a hair straightener than an iron and is just as easy to use. The Nori Press works on fabrics including cotton, denim, silk, and linen and can even function as a steamer.
For the best friend who makes all their clothes
Strategist senior writer (and artist) Liza Corsillo has used these fabric paints to give new life to everything from old T-shirts to pillowcases to pants. The water-soluble paints, she writes, "deliver intense, rich colors and don't feel stiff or plasticky on the fabric when they dry." And it's the type of gift that can keep on giving: As thanks, your bestie just may whip up a custom tee for your next birthday.
For the best friend who grills
For the best friend who needs to take the edge off
Writer Diksha Basu says these patches do just that — without any of the side effects that can come from harder stuff like alcohol or pot. Be Calm, which has hemp in its formula, "makes me ever so slightly loopy while awake, but I sometimes enjoy that," she writes.
For the best friend with a new apartment
Trinity Mouzon Wofford, a co-founder of wellness brand Golde, says this water filter is "essential for living in the city" and something she can't live without. According to her, it removes a lot of the mineral buildup and chlorine that can otherwise wreak havoc on skin and hair when it comes out of "100-plus-year-old pipes."