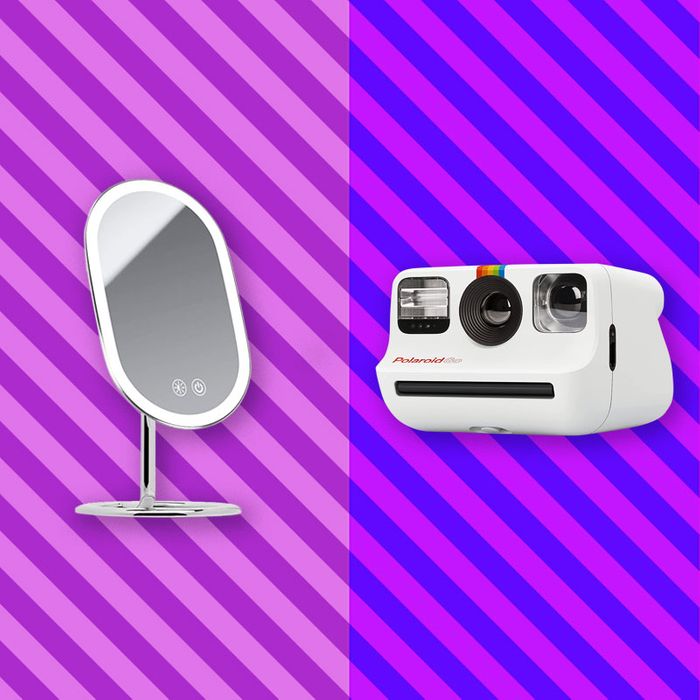 Photo-Illustration: Courtesy of the retailer.
Even if you've been lifelong confidants, it can be hard to shop for your best friend. You may want to surprise them with a low-stakes pick-me-up. Or perhaps you're looking for a way to show how deeply you appreciate their always being there (and never judging the occasional reckless decision), with the perfect holiday gift.
To help you find the most special-est something for your bestie — no matter the occasion — we've rounded up dozens of gifts that are sure to please any type of BFF, whether they have a flair for the dramatic or are known for their famously level head. To guarantee a selection of "gifts they might actually want," as we like to say, we searched high and low through our archives — each of the presents below has made an appearance on the Strategist before, from delightful doodads to highly practical machines. Not only are all of them available on Amazon (with some shoppable at other retailers as well), we've organized every present by price point to make it easier to stay within your budget. And if you're still stuck on what to give whom, we also have a "holiday hub" with hundreds more gift ideas for everyone on your list.
For the best friend who's a part-time tarot reader
For the best friend whose hair is newly natural
For the best friend who just moved into their first apartment
For the best friend who always has room for dessert
For the best friend who needs some encouragement
For the best friend whose dog has an Instagram account
For the best friend whose cat has an Instagram account
For the best friend who is always doodling
For the best friend who's the first to crack a Claw
For the best friend who prefers a bottle of white
For the best friend who doesn't have time to wait for pour-over
For the best friend who dreads doing chores
For the best friend who needs a new challenge
For the best friend who's trying to become the next Claire Saffitz
For the best friend who lives for embellishment
For the best friend who wishes they lived in a Wes Anderson movie
For the best friend whose skin-care routine begins and ends with SPF
For the best friend who can't keep even a succulent alive
For the best friend who's always cursing their autocorrect
For the best friend who wants to be TikTok famous
For the best friend who hates ironing
For the best friend who's getting into gaming
For the best friend whose battery is low
For the best friend who could use a new best friend (in bed)
For the best friend who needs a hug
For the best friend whose car is a bike
For the best friend who's mostly fragrance free
For the best friend who finally learned how to flip an egg