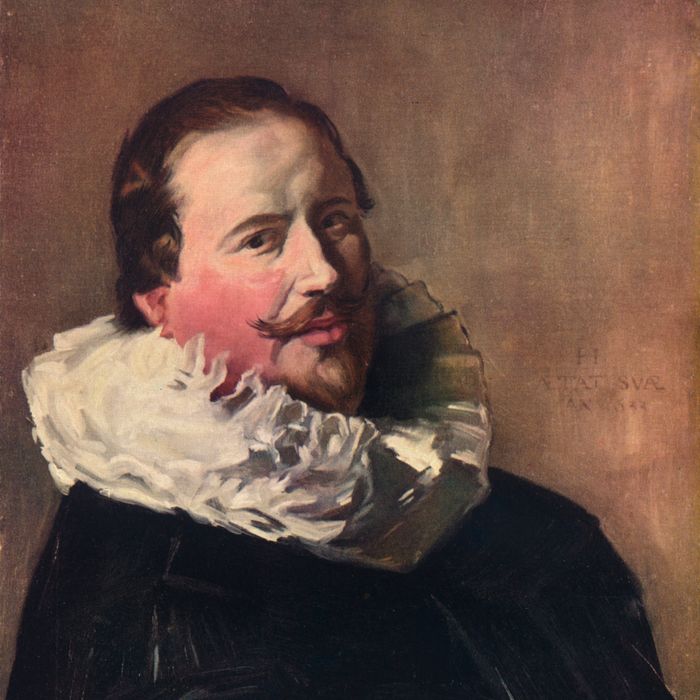 Photo: Print Collector/Getty/Getty Images
Dealing with red, reactive skin and rosacea — a chronic condition where skin is overly sensitive, often with visible blood vessels and raised bumps on the face — usually means tiptoeing around anything that could trigger a flare-up. The problem is that virtually "anything that makes the face flush can cause a rosacea flare," says dermatologist Joshua Zeichner, the director of cosmetic and clinical research in dermatology at Mount Sinai Hospital.
Common triggers include stress, extreme temperatures, spicy foods, fragrance and alcohol in skin care, and alcoholic drinks (especially wine), says dermatologist Debra Jaliman, an assistant professor of dermatology at Mount Sinai's Icahn School of Medicine. Even hot showers and skin-care acids can worsen symptoms. Constant rubbing and friction (like from frequent mask-wearing) can also cause a flare-up, says Skin Wellness Dermatology founder and dermatologist Dr. Corey L. Hartman, who has noticed an uptick in flare-ups since the beginning of the pandemic. But there are ways to tame outbreaks and lessen their effects, so we asked five dermatologists and an esthetician to suggest the products that might calm and camouflage inflamed skin, from creams and cleansers to tinted primers and sunscreen.
Best overall cleanser for redness and rosacea
If you have reactive skin, you know that even the cleansing process has to be gentle. Zeichner and David Lortscher, a board-certified dermatologist and CEO of Curology, both recommend this foaming Neutrogena face wash for its extra-gentle ingredients. "The technology in this cleanser prevents the cleansing ingredients from compromising the integrity of the outer skin layer," says Zeichner.
Best foaming cleansers for redness and rosacea
Another foaming cleanser Zeichner suggests is this one from Aveeno because it contains feverfew, a calming ingredient associated with chamomile, which has been clinically proved to reduce redness and irritation. Other perks: It's free of fragrances and hypoallergenic, too.
Another gentle option is EltaMD Foaming Facial cleanser, an oil- and paraben-free face wash that's formulated without additives. Miami-based dermatologist Roberta Del Campo of the Del Campo Dermatology and Laser Institute likes this one because it also gently removes makeup and oils.
Best gel cleansers for redness and rosacea
Dermatologist and founder of Skin Wellness Dermatology Dr. Corey L. Hartman is a fan of this cleanser from Restorsea, which uses natural actives like songyi mushroom and Aquabeautine XL, which comes from the hatching fluid of baby salmon. "This potent, yet gentle cleanser is naturally derived and chemical free," he says. He also likes that it's good at removing dirt and oils and makeup but won't irritate skin, key for someone with an already compromised skin barrier.
The general rule with red, rosacea-prone skin is "the less ingredients, the better," so Lortscher also suggests this Free & Clear liquid cleanser, which is noncomedogenic (so it won't clog pores) and free of common dyes, fragrances, preservatives, and chemicals.
Best gentle cleansers for redness and rosacea
Dr. Smita Ramanadham, a plastic surgeon who also has a skin-care brand, Skin by Dr. Smita, recommends this gentle cleanser, which uses oat amino acids that don't strip the skin and supports the skin barrier. It also contains glycerin for hydration and botanical antioxidants that help to protect skin from the elements.
Certain ingredients found in cleansers (menthol or eucalyptol, specifically) can throw off the skin's PH level, says Zeichner, making rosacea worse. His go-to recommendation is Dove's Sensitive Skin Beauty Bar, a simple, skin-barrier-supporting, ultra-affordable option that you can use to cleanse both your face and body. "It uses a gentle cleansing agent and is particularly moisturizing," he says.
Best cleansers for acne-prone skin
It's common for people with rosacea to also deal with acne, but it can be difficult to find a cleanser that'll clear out pores without further irritating or drying out the skin. If you're hoping to deal with both simultaneously, look for something that gently exfoliates, like this cleanser, which comes recommended by aesthetician Candace Marino. "This cleanser does an excellent deep clean without foaming up and drying out the skin," she says. It uses botanical-derived lactic, glycolic, and salicylic acid, which work together to gently exfoliate without further irritating the skin. "It's so gentle it's recommended for clients post-laser or peel," she says.
Toners
As someone with routinely reactive, red skin, I would personally also suggest using an alcohol-free toner. This calming toner from Korean brand Swanicoco is the best I've ever used for calming my skin — instead of stripping your pores like an astringent, it gently soothes and brightens with fermented rice extract and vitamin C. Instead of a liquid-y texture, it's gel-like and very hydrating.
Serums
For some additional soothing after you tone, Jaliman suggests this serum specifically formulated for rosacea-prone skin from La Roche-Posay. "This visible redness-reducing serum does what it says. What's nice about it is that it's free of parabens, it's oil-free and fragrance-free, so it's really good for sensitive skin. It's made with an ingredient called ambophenol, which soothes skin."
If you're prone to rosacea, you already have an impaired skin barrier — which is why Del Campo recommends this hyaluronic acid serum, which can help to fortify the skin's barrier and lock in moisture. "This hyaluronic acid serum has multiple forms of HA, which means it'll hydrate the skin more intensely," she says.